QURBANI or Udhiyah as it known in Arabic, is the word that describes the barbaric sacrifice of an animal to Allah during the period of Eid ul Adha.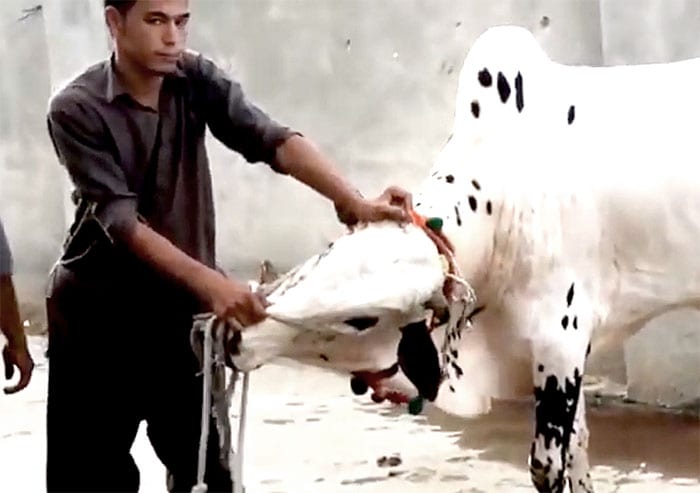 But the ritual went horribly wrong for a Muslim cleric in East Java when he was struck by a "big, fierce" cow which had broken free from its tethers.
The cleric, named only Sureki, 64, died on Wednesday evening at Ngudi Waluyo Hospital after lying in a coma for three days.
Sureki was to take part in the slaughtering of four sacrificial cattle and 17 goats as part of a ritual for the Islamic Day of Sacrifice.
A witness, Farhan, said:
The cow suddenly ran toward him and struck [Sureki's] chin with its head.
Sureki fell and struck the back of his head on the pavement of the mosque yard.
The cleric was the head of the Selopuro chapter of Nahdlatul Ulama, the country's largest Islamic organisation.