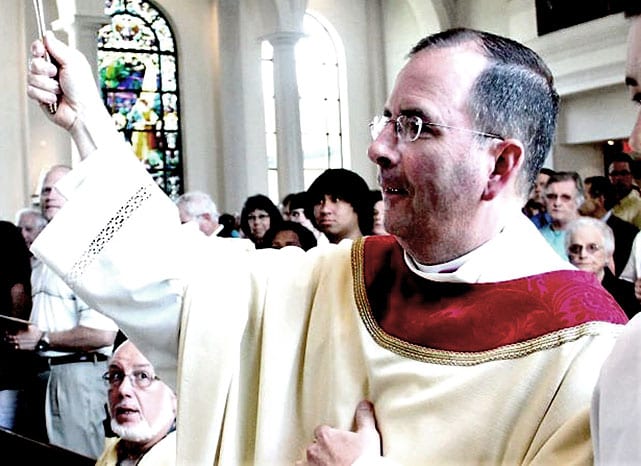 Thoughts and prayers are with a Philadelphia Catholic priest – Joseph McLoone, 56 – who was charged yesterday with felony theft and related offences involving more than $98,000. It's alleged that he spent about $3,000 of the stolen cash on men with whom he had sexual relationships.
After St Joseph Parish Downingtown used Facebook yesterday to make a statement about the arrest of McLoone, parishioners responded by posting prayerful comments.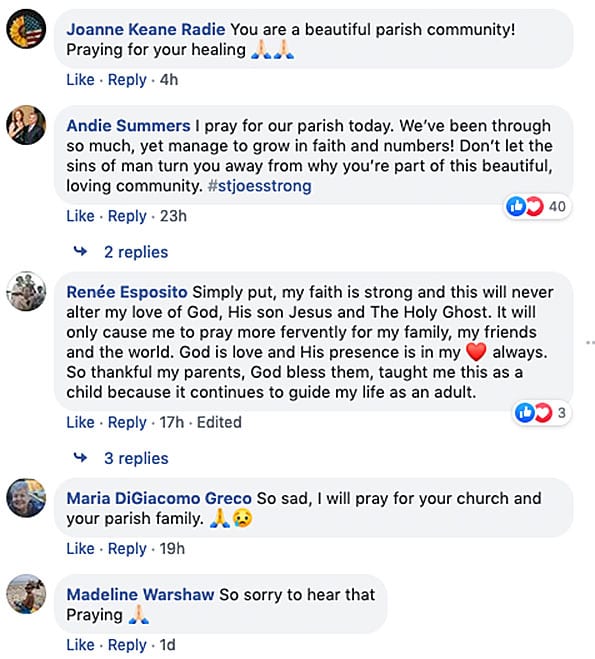 Investigators say that McLoone stole the cash over seven years from St Joseph Catholic Church, one of the largest parishes in the Philadelphia Archdiocese.
The Chester County District Attorney's Office announced on Wednesday that the arrest follows a year-long investigation into McLoone's alleged improprieties. District Attorney Chief of Staff Charles Gaza said in a statement:
Father McLoone held a position of leadership, and his parishioners trusted him to properly handle their generous donations to the church. Father McLoone violated the trust of the members of St. Joseph's for his own personal gain.
But McLoone's attorney, Melissa McCafferty, said the financial investigation was flawed and her client is innocent.
The Chester County District Attorney's Office is over-reaching. They filed these charges based off speculation, conjecture, and innuendo…. They won't be able to prove them.
She added:
Father Joe is a true priest, through and through. He is so anxious to get back to the ministry.
McLoone's arrest comes more than a year after his resignation from St Joseph's stunned the parish community that he had been sent to stabilise amid a scandal seven years earlier.
He was assigned to St Joseph in 2011 to replace Msgr William J Lynn, who had been arrested for ignoring or covering up the behavior of paedophile priests following a grand jury investigation.
Investigators say McLoone opened an off-the-books "St Joseph Activity Account" on November 2, 2011, his first All Souls Day as pastor there. Over the next six years, he deposited more than $125,000 in parish cheques – including nearly $40,000 in All Souls collections, which parishioners traditionally donate to honour deceased family and friends – into the account.
He withdrew $4,000 in cash in Ocean City, authorities said, and spent about $3,000 on men he met on the gay dating site Grindr. None of the men with whom he had sex were parishioners, the archdiocese said.
McLoone also doubled the stipends he was entitled to receive for weddings, funerals, and Masses to supplement his $26,000-a-year salary.
He disclosed the "St. Joseph Activity Account" to church officials during a routine audit in late 2017, which led to an investigation by the archdiocese. McLoone was then placed on administrative leave and resigned as pastor.
In its Wednesday statement, the archdiocese called the charges against McLoone "serious and disturbing." He will remain on administrative leave in a private residence until the criminal case is resolved, spokesperson Ken Gavin said.
McLoone was released on Wednesday on $50,000 unsecured bail. He awaits a preliminary hearing scheduled for September 18.
Hat tip: BarrieJohn