A NEW store in Tel Aviv called Kosher Sex is the brainchild of Chana Boteach, daughter of Rabbi Shmuley Boteach, an American Orthodox rabbi best known for his 1999 best-seller Kosher Sex: A Recipe for Passion and Intimacy.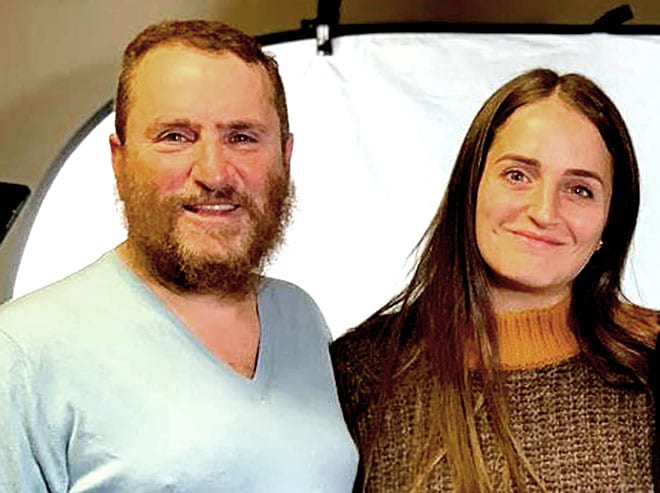 Although her store places an emphasis on married couples, Boteach stresses that all customers are welcome.
Anyone who believes in commitment and bringing love into this world and being intimate with someone and wants to learn – they're welcome her. This applies to all couples, whether they are gay, straight or whatever.
Since its midsummer opening, Boteach says that Kosher Sex has not had a "typical customer". Clients have been a range of women young and old — and even men looking to buy gifts for their wives.
One of her favorite examples was an 80-year-old religious man looking to buy a vibrator for his wife on their 50th anniversary. She recalls:
I thought he was lost. But no, he was in the right place. We have something for everybody.
As a young, single woman with her own views on modern sexuality, Boteach says that some of her father's ideas are outdated.
In a July 2014 blog post titled "What Women Really Want," the Rabbi wrote:
Women are not looking just for love in a marriage; they are primarily looking for lust. A woman wants to be wanted, needs to be needed, desires to be desired. A woman does not go into marriage principally to be loved; she goes into marriage to be lusted after, to be desired, to feel that there's a man who has a magnetic attraction for her. It's an easy point to prove. If a woman wanted primarily to be loved, why would she ever leave the comfort of the parental home? No one's ever going to love her more than her parents.
In response, Aliza Worthington wrote "
A Rabbi Tells Me What I Want!
" This featured a full edit and grading of his essay, which she said was filled with "grotesque stereotypes", "massive overgeneralizations" and was even an "endorsement of rape culture."
Chana Boteach's own views on kosher sex are more empowering and feminist in nature, including her belief that Judaism promotes female sexuality. In the Torah, she say:
A man is commanded to pleasure his wife. He's actually discouraged from taking long trips because he's depriving her of her sexual needs.
For her, the Jewish message about sexuality is a balanced one and offers a healthy perspective.
We have this idea that men are these aggressive sexual animals and women kind of put up with it. Or we yearn for it, we yearn to be desired. But really, women are actually much more sexual than men. It's a much deeper sexuality, and I think it's time for it to be acknowledged.
Although the two have faced criticism for their outspoken opinions on sex and religion, Chana Boteach says she has learned to blank it out after watching her father grapple with negative comments since she was young. And while she hasn't received much negative feedback in the month since her store opened, she says the criticism has been to the effect of:
This isn't a nice job for a nice Jewish girl.
Boteach's store is the only one of its kind, but she plans to open more in New York and Los Angeles. The Tel Aviv store is set up modestly so no customer should feel discomfort. As you enter off the high street, toys and products for sexual pleasure are displayed on the right, while the left features clothing from Foreign Denim (a company owned by Boteach's friend, Christina Dickens, that sells vintage and sustainable denim).
Although no religious products are on sale, Boteach says she hands out Sabbath candles to customers before the weekend. She laughs as she says:
A vibrator and a candle – that's all you need for a Friday night.