AT the beginning of 2019, Mountain of Fire and Miracles Ministries International (MFM) – a global family of Pentecostal churches based in the UK – issued a public alert to its followers, saying it was 'deeply concerned over the growing cases of fake pastors, ministers and other individuals, who are taking advantage of the good reputation of the MFM to defraud unsuspecting members of the public.'
But in 2017, MFM was itself accused of fraud by pastors who jumped the MFM ship, saying they didn't want to be involved in illegal activities.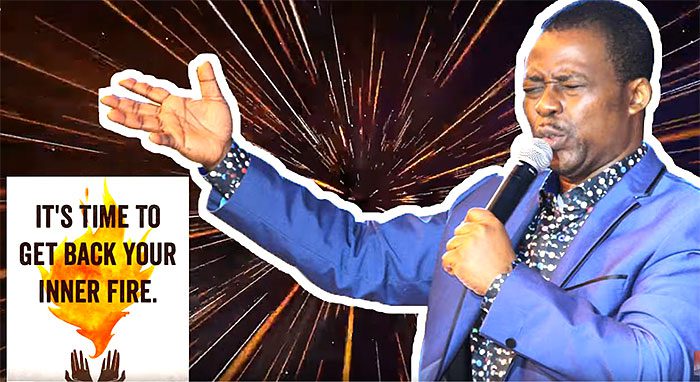 They claimed that MFM and its General Overseer Dr Daniel Kolawole Olukoya, above, had engaged in fraudulent activities in the US, including evasion of duties owed to US authorities.
Now MFM stands accused of mishandling funds by the UK's charity regulator, The Charity Commission. It appointed an interim manager to the north London-based church network following a 2018 inquiry which raised concerns about its mismanagement of funds.
The inquiry was launched after the charity repeatedly failed to file financial information on time, and made a number of questionable administrative decisions which resulted in significant losses.
Following their investigation, the Commission voiced concerns over the trustees' unwillingness to report serious incidents. These included two alleged cases of fraud by former employees involving significant sums, both of which were not reported until a number of years after the fraud was discovered.
In addition to this, the Commission has concerns over the charity's Chair of Trustees conduct.
Questions have also been raised after the charity was found to be in breach of its governing terms by paying three trustee members.
The Charity Commission said:
Despite the Commission's continued engagement the trustees are still not complying with their legal duties, this includes failing to submit accurate financial accounts on time. The Commission has therefore appointed an interim manager whose remit includes reviewing the charity's financial and governance processes, inspecting a number of the charity's branches and their handling of serious incidents. The interim manager assumes these duties at the exclusion of the charity's trustees; the trustees retain control over matters relating to religious activities.
MFM said in its January public alert:
We .. advise members of the public to avoid any underground dealings, especially such that involve money. A recent case of a visa procurement fraud whereby the villain claimed to be a Pastor in MFM Ministries and the trial and conviction of a fake Pastor who used the name of the church for nefarious activities are instructive.

While we continue to pray for such fraudulent individuals to repent and surrender their lives to Christ, the MFM Ministries will continue to resort to the full weight of the laws of the land and its enforcement agencies to deal with any individual that may want to tarnish the integrity of the MFM Ministries and its teeming membership.
MFM's website is a joy to aficionados of purple prose:
We are a groundbreaking non-denominational fellowship committed to raising up an army of prayer warriors fully geared up to totally expose the activities of darkness preparatory to the coming of the end-time revival …

We are deeply committed to absolute holiness as the greatest spiritual germicide and as a pre-condition for heaven.

Our tested and proven D-I-Y approach to prayer warfare continues to provoke dumb-founding miracles and attract divine intervention in situations which hitherto had proven intractable.

Testimonies abound as to the manifestation of the awesome greatness of the almighty God in our services.


Amusingly, MFM's branch in Sheffield, formerly a Methodist church, is located in Moonshine Lane.
Oh, and for the record, Dr Daniel Kolawole Olukoya is not only holds "a first-class degree in microbiology", he's also a witchcraft expert who has written a book called Freedom from the Grip of Witchcraft. The Amazon blurb says:

This uncommon book offers, in one breathe, deliverance prayers, secrets of power over witchcraft, help for those who are going through witchcraft attacks and principles of staying free from attacks from the quarters of witchcraft practitioners. It is a must read for those who seek complete victory over witchcraft.