DESPITE strong opposition from residents in Ridgecrest, California, the council voted 3-2  this week to place decals bearing the phrase 'In God We Trust' on the city's cop cars.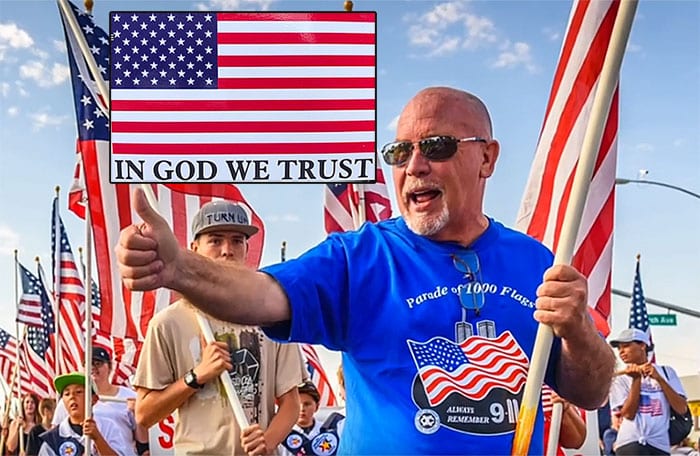 The push for the motto was led by  Vice Mayor Wallace Martin, an anti-cannabis campaigner, above, and supported by Ridgecrest Police Department Chief Jed McLaughlin, who said:
One thing I can assure you is that this will in no way affect how we serve the community. We will treat our residents the same way we always do – with respect. This will not change the way we respond to our citizens or those who visit our great city.
Martin, who said the stickers would be funded by donations, not government money, added the phrase has been included in historically significant songs and anthems, as well as on official currency  and that the phrase does not pertain to a single religion, ideology or party.
During a rancorous public comment period that followed, residents spoke mostly in opposition to the proposal.
"Please don't do this," said Scott Garver. He asked that his patriotism and service to country – which included two tours to the Middle East – should not be confused with Martin's proselytising and disingenuous pitch for religion.
We all know what this is about here … This is a self-inflicted wound … this is not an appropriate use of the city's time.

Sarah Wersan said that although she is a person of faith, worshipping at Temple Beth Torah, she does not believe the phrase represents her religion. She added that she believes there is a movement afoot to make America a Christian nation, and that violates the religious freedoms upon which our country was founded.
Gary Burgner expressed appreciation of McLaughlin's assurance that RPD policies and attitudes would not change, but took issue with Martin's statistics showing that some 90 percent of Americans believe in "a higher power". He said he believes that the action was part of a disturbing trend in government that officials have to endorse a majority opinion in order to earn public trust.
Stop trying to come down on the side of the majority. You probably don't have the firm ground you think you have.
David Burdick. said:
If its not going to change anything, than why do it?
Mary Ann Arnold noted that we live in divisive times.
This is a little thing where I feel like we are going down the wrong path.
She said that patriotism should not be connected to a belief in God. She suggested that patriotism would not be enhanced by the addition of the decal.
Renee Westa-Lusk said that although she is a Christian, she still upholds the principle behind separation of church and state.
But supporter Ron Merrill insisted that the decals were reminder that the freedoms we enjoy are granted by God and that this belief is rooted in the founding of our nation.
And Loren Culp said he was "very much in favor" of the action and that "we're going too far away from Our Lord."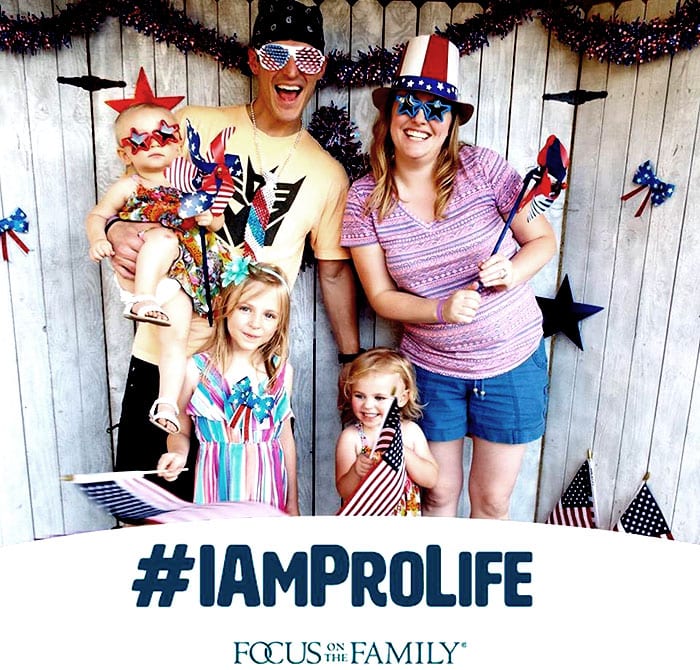 Mayor Pro Tem Lindsey Stephens, whose Facebook page says she's "pro-life" and supports the anti-gay hate group Focus on the Family, said that the First Amendment doesn't say anything about the separation of church and state. She added that the Founding Fathers did not intend for that separation to prevent them from acknowledging a divine influence – and she read a series of quotes from early architects of the Constitution that directly reference a higher power.
You can clearly see they never intended that they didn't want religion involved in government. I agree with Loren Culp. Our country is moving too far away from our original roots … it's part of our heritage, it's part of our country, we are proud to put it on our police cars.
Mayor Peggy Breeden said she was conflicted. Although she expressed her Christian faith, she said it was not the council's job to dictate belief.
As someone said, it's a self-inflicted wound.