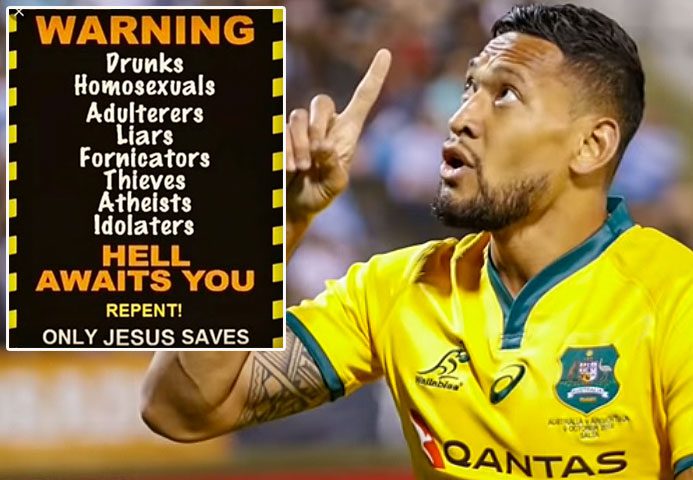 IN THE wake of the Israel Folau affair that saw the rugby player sacked for posting homophobic messages on social media, the Australian government is now contemplating legislation that may allow faith-heads to trumpet their intolerance with impunity.
Equality Australia said the proposed legislation enshrined "religious exceptionalism" by giving new privileges to people of faith, while overriding existing protections from discrimination for others.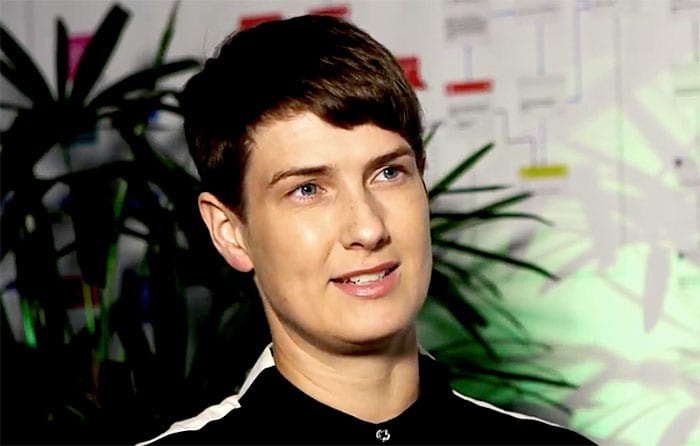 EA's Chief Executive Anna Brown, above, who is also Director of Legal Advocacy at the Human Rights Law Centre, said:
These new, radical provisions go too far and hand a sword to people of faith to use their religious beliefs to attack others in our community.
Brown criticised the federal government's attempt to override Tasmania's Anti-Discrimination Act, which prohibits conduct which "offends, humiliates, intimidates, insults or ridicules" other members of our community. The proposed new legislation explicitly overrides the Tasmanian Act.
We must not go backwards or remove any protections from harmful behaviour which have already been achieved – at great cost.
Equality Tasmania spokesman Rodney Croome said that Canberra was:
Directly interfering to weaken a Tasmanian human rights law that protects vulnerable people. A significant proportion of complaints under this section are from people with disability, so Canberra is directly weakening protections for them, as well as for women, LGBTI people and anyone else who falls foul of traditional religious doctrines.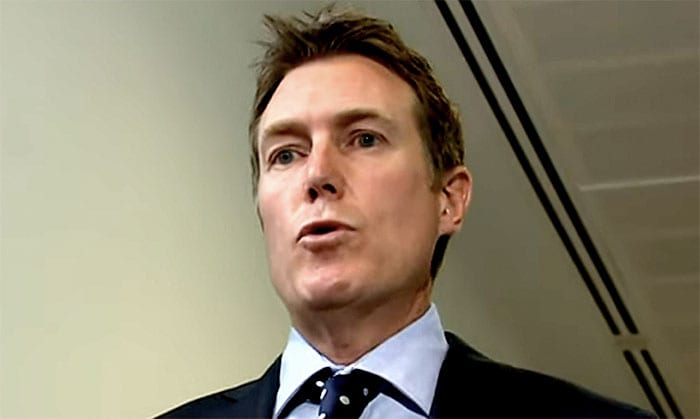 Discussions of the proposed legislation are being led this week by Attorney General, Christian Porter, above. These follow the release last week of a draft religious discrimination bill that outlined the new provisions to protect people of faith from "unfair" treatment. Porter hismself "is not particularly religious."
While the Greens have criticised the government's proposed bill, Labor's shadow Attorney General, Mark Dreyfus, said it was too early to say whether the opposition would offer bipartisan support for the legislation. He said:
Unlike the government, which has only been having an internal debate, Labor will be listening carefully to the whole Australian community, Labor will be consulting deeply and widely, which is what the government should be doing to.
The Greens' senator Janet Rice warned the bill could be:
A Trojan horse for hate. The far-right of Morrison's party are still trying to get their way, chipping away at the rights of LGBTIQ+ people and other minorities. Any bill that comes to the parliament must ensure all Australians are treated equally.
Religious groups, naturally, have been broadly supportive of the legislation.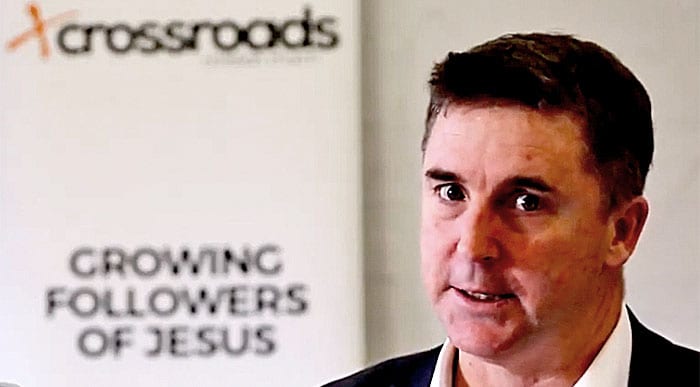 Michael Kellahan, above, of Christian legal think tank Freedom for Faith said he hoped Labor would support the bill, which he welcomed as a positive first step.
It shouldn't be contentious that we agree that there is such a thing as a need for protection of religious freedom.
He also urged the debate not to forget the daily discrimination being experienced by people of faith, particularly among the Jewish and Muslim communities.
In June, Freedom for Faith said of Folau's sacking:
Rugby Australia was wrong to criticise Folau's Instagram post, let alone to dismiss Folau because of it, for the simple reason that, as a secular organisation representing the nation in a sporting code, it must be institutionally agnostic on matters of faith. It can no more deny the existence of Folau's God than it can affirm the deity's existence.

It can have no view on whether there is life after death, in what that life consists and who will get into heaven, if heaven exists. To disagree with Folau's interpretation of the New Testament is to take a theological position which it is institutionally disabled from taking.
In announcing the draft legislation at the Great Synagogue in Sydney last Thursday, Porter said the new laws would ensure religious people were protected in what was:
A necessary and difficult balancing exercise.
The legislation would have explicit protections for people to express their religious beliefs in a private capacity unless an employer can prove it is a "reasonable" limitation, in a move aimed at addressing the circumstances that saw high-profile rugby player Israel Folau sacked earlier this year.
Porter said this would provide an "extra protection" for an employee faced with the same circumstances as Folau's.
Protected religious activity is not defined in the bill but the explanatory note states that "expression of a religious belief" may be included.
For example, evangelising may constitute a religious activity where adherents of that religious group are required, or encouraged, to evangelise.
Porter said the protection from discrimination in the bill would extend from education to employment and the provision of commonwealth programmes and services.
If passed the bill could become law before the end of the year.