AT the beginning of September a Mississippi events venue – Boone's Camp Event Hall owned by Donna and David Russell – found itself at the centre of a row after a woman believed to be Donna Russell turned down a booking for a mixed race couple.
The reason she gave in a video shot by LaKambria Welch, who approached the company for her brother's wedding, was:
We don't do gay weddings or mixed race, because of our Christian race – I mean, our Christian belief.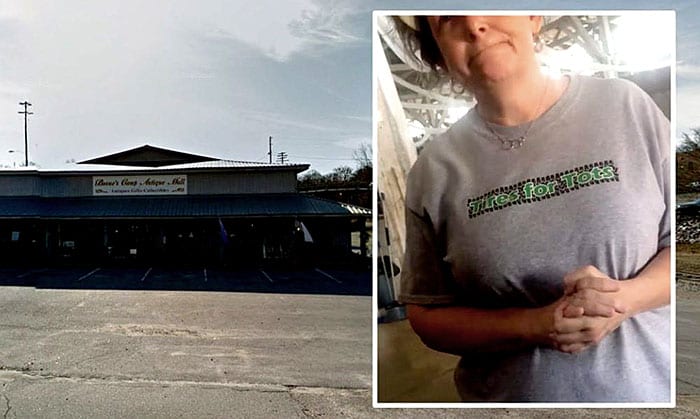 Asked where it says in the Bible that inter-racial marriages are verboten, Russel, inset, blustered and said she wasn't prepared to argue her faith.
Later, Boone Camp's Facebook page carried an apology, parts of which I have highlighted, that indicated that the decision to refuse the booking was based on past racist attitudes in Mississippi, and on not on Scripture – and it made no mention of the fact that, previously, the venue owners had turned down a gay wedding.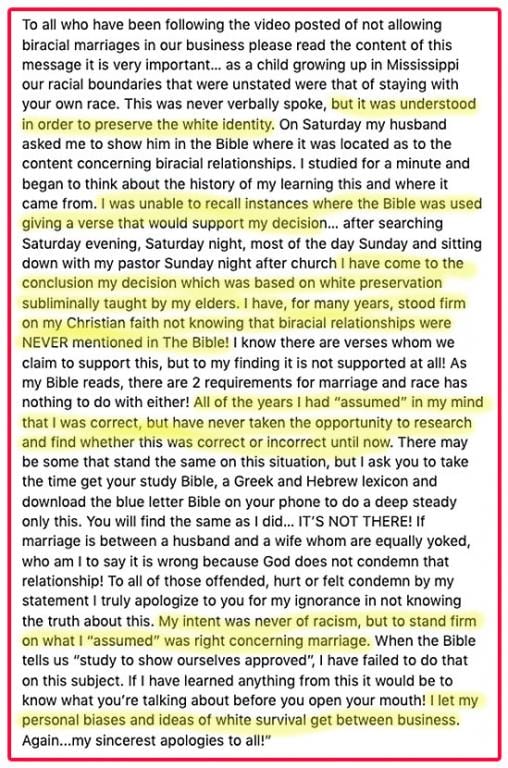 So there you have it: a woman who claims to be a devout Christian but has never read the Bible properly.
Then things took a bizarre strange turn. Immediately after posting this sorry excuse of an apology, Boone's Camp deactivated its Facebook Page. But another one took its place, and allowed people to express their views on incident. And boy, did they ever let loose! Some are suggesting that the company be sued; others that she's still a racist but can no longer use the Bible to justify the fact.
This prompted someone called Tonya Kaye Russell, believed to be the daughter of the owners, to comment:
Whomever done this definitely copied the apology and pictures. This is most definitely not the true Boone's Camp page. The Boone's Camp page is currently unpublished.
After Deep South Voice first published this story, the City of Booneville and the Booneville Main Street Association both released statements. The city's statement read:
The City of Booneville, Mayor, and Board of Aldermen do not condone or approve these types of discriminatory policies.
To those who copied Boone's Camp page and unleashed the floodgate of criticism this vile Christian company justly deserves, I say only this: "Well done!"