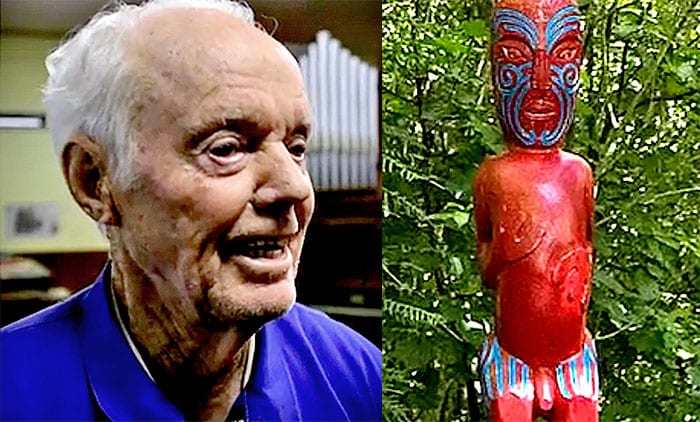 NEW Zealander Milton Wainwright, 78, was hit with a $2,000 fine yesterday (Thursday) for taking a chainsaw to a Maori carving and reducing its penis to sawdust.
Wainwright, who insisted he was carrying out God's work, said the carving "disgusted" him and promoted sex for pleasure, which he believes has led to the degeneration of society.
His act of vandalism occurred in April this year. The figure – Te Hononga Maunga – was part of a set of carvings standing guard over the Ballance-end entrance to the Manawatū Gorge, protecting the domain where the Ruahine and Tararua ranges meet.
The figure offered welcome and safe passage to hikers on the reserve's walking tracks and its phallus was said to reflect the regeneration of the forest and its descendents.
Wainwright, who runs the Woodville Organ Museum, first attacked the carving with a handsaw. When the wood proved to hard for the tool, he returned the next day with a chainsaw.
The fool's action resulted in a charge of wilful damage and at his trial at Palmerston North District Court he was he was ordered to pay $2,000.
Department of Conservation ranger Abby Whiteman said staff were shocked when they learned of Wainwright's attack.
The part that was cut away gave life to others. I now express sadness when I visit the [reserve] entrance.
In court, Judge Lance Rowe said it was a deliberate and premeditated attack, which Wainwright knew would offend a large group of people. He had shown cultural and religious "ignorance" and imposed his moral view on Maori.
Your explanation was that you were making an indecent thing decent. You understood the harm this would cause.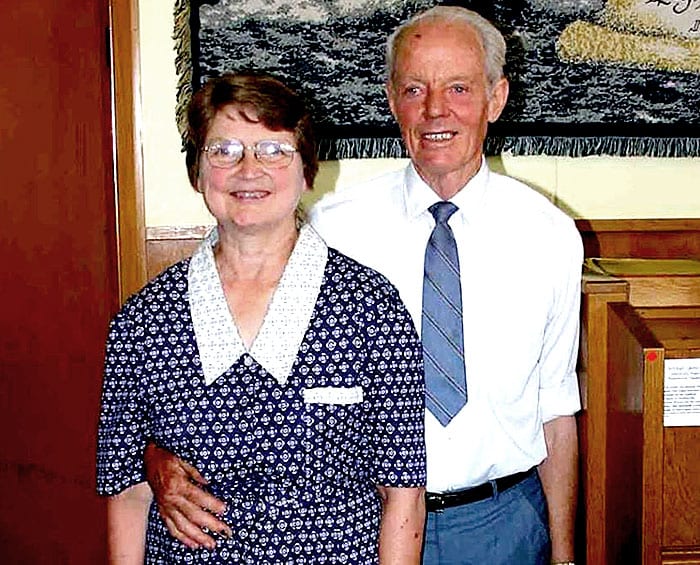 But his wife, Rosalie Wainwright, said she was proud of her husband's "courage" and "bravery". Wainwright reportedly remains unrepentant.
Wainwright has been a caretaker of the reserve for six years and spotted the carving shortly after its opening ceremony. He then lodged complaints with the Tararua District Council, police and the Department of Conservation
I thought: 'I've got to find the person who authorised this.'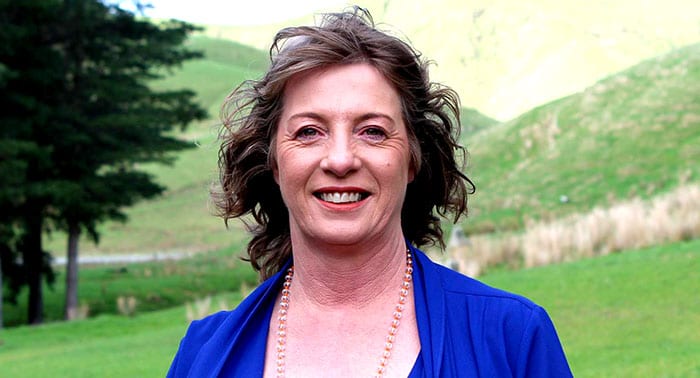 When Tararua mayor Tracey Collis, above, was the only one to reply, warning him not touch the statue, Wainwright decided to take matters in his own hands.
He described the backlash of his vandalism as "gruelling" and "really tough."
Wainwright's case initially came to trial in July, when he was found guilty. In his defence he said that  if he had stood naked in the same place as the carving he would have been arrested.
I don't see how it can be so wrong to make an indecent thing so decent. He who doesn't stand for something will fall for anything. I stood for decency in public places.
Wainwright said had seen children playing with the carving and "fondling" its penis
Wainwright said he didn't do it on a whim and he had support from God.
Police prosecutor Jonathan Radley said because Wainwright had no ownership of the carving and that his moral claim could be no defence.
Rangitāne iwi kaumatua Manahi Paewai said Wainwright had no authority to damage the pou,  which had cultural significance.
The damage done has caused a large amount of hurt, damage and anguish to our people and people in the community.
The damaged carving has been removed, and there are plans to replace it with a new one.
Hopefully with one with a much larger cock!