LAST year Christians in New Zealand got the hump when Jesus was turfed out of parliament following a decision by the speaker – Labour's Trevor Mallard – to remove all references to Christ in official government prayers.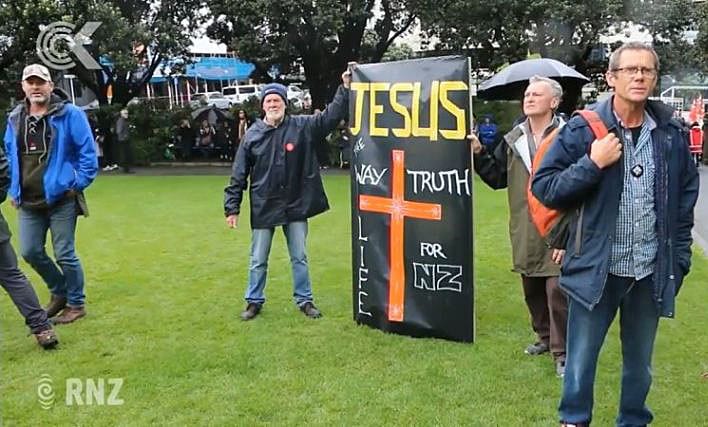 Although Mallard unfortunately stopped short of banishing prayer altogether – God still gets a mention –  around 1,000 Christians, who labeled him "Dishonorable Judas Mallard", descended on parliament to protest the move. Some of the fools are pictured above.
Then earlier this year, New Zealand scrapped its archaic blasphemy law – a move welcomed by Jolene Phipps, President of Humanists NZ,  who stated:
Blasphemy laws have never served a useful or justifiable purpose. Instead they have been used to limit freedom of expression and freedom of religion or belief. Where they exist, blasphemy laws often incite violence rather than prevent it.

Charges of blasphemy are regularly used to persecute political or business rivals or to suppress minority groups. People accused of blasphemy have been stoned or hacked to death, and lawyers and judges intimidated with death threats or killed. We know a number of humanists accused of blasphemy who have sought refuge in New Zealand to escape persecution.
Now the country is back in the news following a report that the number of New Zealanders with "no religion" has officially surpassed the number of those who call themselves Christian.
Newly released data from the 2018 shows that 48.59 per cent of New Zealanders are not religious – up from 41.92 at the 2013 Census.
The number of people identifying with the Christian superstition has fallen from 47.65 per cent in 2013 to 37.31 per cent this year.
In a press release today, Humanists NZ said the numbers suggest it's time to re-think the concessions and privileges afforded to Christians.
Phipps said:
Christianity has a privileged position in public policy today that is out of step with modern New Zealand. From parliamentary prayers to classrooms 'closing' during the school day so that Christian groups can run religious instruction, the concessions awarded to religious organisations clash with human rights and our concept of a free and fair society.
She added:
In our hospitals, 10 Christian churches get 100 per cent of the funding for chaplaincy, pastoral and spiritual support from the Ministry of Health.

Religious groups are awarded charity status and tax exemptions just for promoting religion.

Non-religious people need more recognition, support, services, and representation. We want to work together to ensure our voices are heard.
For the record, NZ's Prime Minister Jacinda Ardern, 39, ditched the Mormon faith in her twenties because of its hostility towards gays, and now calls herself an agnostic.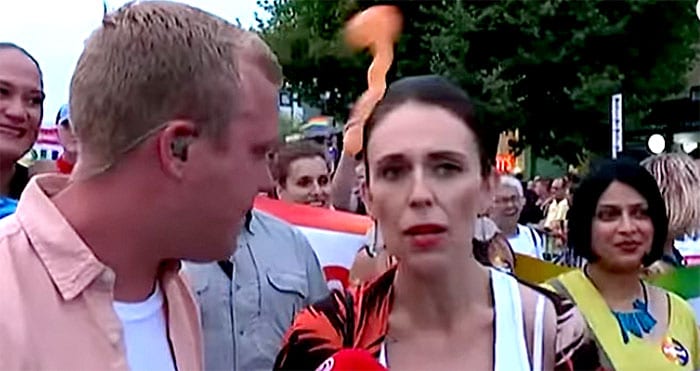 Last  year she became the first NZ PM to join a Pride parade in Auckland, as the pic above shows.
The 2018 Census numbers also show rising numbers of people identifying with other religions.
The number of Sikhs has more than doubled, from 19,191 in 2013 to 40,908 in 2018.
The number of those practising Islam has risen from 46,149 in 2013 to 61,455 in 2018.
And the number of Hindus also continues to climb, going from 89,319 in 2013 to 123,534 in 2018.