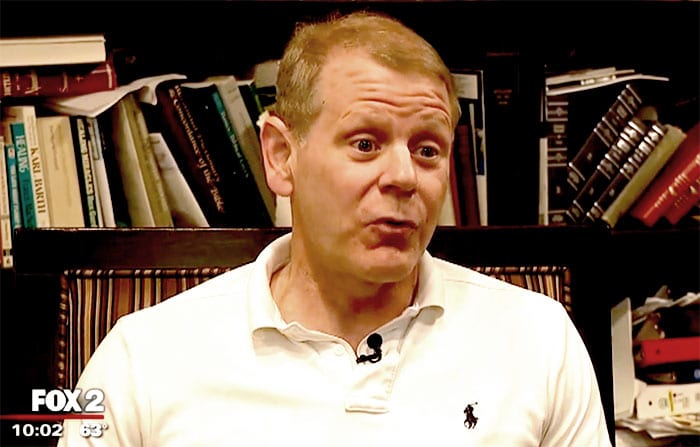 Meet pastor Donald McKay, above, lead pastor at Bloomfield Hills Baptist Church. He's 'proudly Islamophobic' and believes 'committed Muslims' are seeking to overthrow the America and dominate the world.
He planned on hosting two lectures on September 9 and 10  to prove his point, but it all went pear-shaped after local and state politicians denounced the events.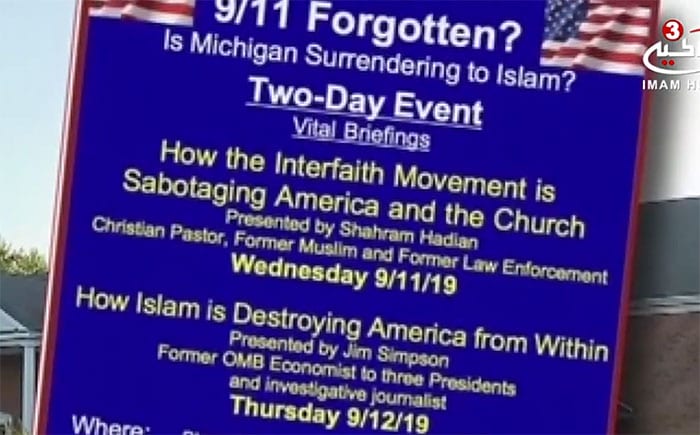 Representatives Debbie Dingell and Andy Levin, both Michigan Democrats, condemned the lectures in a joint statement last week, urging the church to cancel them and instead:
Recognize America's rich cultural and religious diversity.
Michigan's chapter of the advocacy organization Council on American Islamic Relations (CAIR) called the planned series "troubling", especially in light of a nationwide spike in hate crimes against Muslims.
Last week McKay told Fox 2 Detroit that he has proudly embraced the label "Islamophobe" but:
We don't hate Muslims. We hate the ideology they are identified with.
The church's website now says the lectures have canceled.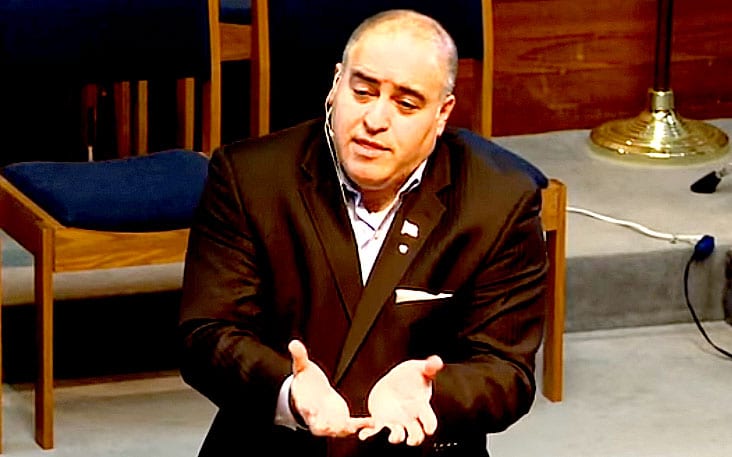 Shahram Hadian, above, an ex-Muslim-turned-Jesus-junkie, was scheduled to deliver one of the lectures. With his ministry, the Truth in Love Project, Hadian travels across the country warning of the threat of Sharia law being implemented in US courts.
He was scheduled to talk to McKay's church about how interfaith dialogue is "compromising the Gospel" and "national security."
Dawud Walid, Executive Director of Michigan's American-Islamic Relations council, told The Detroit Free Press on Monday that:
Though we believe that houses of worship have the right to preach their doctrine, we find it incredibly irresponsible for a church to invite someone who has the objective of spewing clear anti-Muslim bigotry.
Jordan Denari Duffner, a Catholic author who has written extensively about Muslim-Christian relations, said that the talking points Hadian's project uses have been echoed by other Islamophobic groups ― and were used in the past to scapegoat other religious groups, as well. She said:
Hadian's organization claims to speak the 'truth with love'. But instead they seem intent on sowing mistrust and misunderstanding of Muslims, not to mention support for discriminatory policies that would marginalize Muslim communities.
Hadian railed against the Baptist church's cancellation in a Facebook post yesterday.
ALERT! Here we go again. Another TIL Project event shut down last minute by pressure from the media, CAIR, leftist politicians and the interfaith community. This time at a church, of all places! … What a sad day for the state of the church in America and for the state of our nation. We are still [being] victimized after 9/11
Bloomfield Hills Baptist Church appears to be part of the North American Baptist Conference. Rev Dr. Daniel Hamil, Executive Director of the conference, said it believes Jesus teaches Baptists to love and pray for Muslims.
The values of the North American Baptist Conference of churches oppose the violence and anger so often reflected in Islamophobic rhetoric and activity. Our hope is that any congregation of Christ-followers that endorses any manner of Islamophobia would remember that the fear of the other is neither appropriate nor necessary when living under the guidance of a good and gracious God (1 John 1:18; Psalm 23:4).