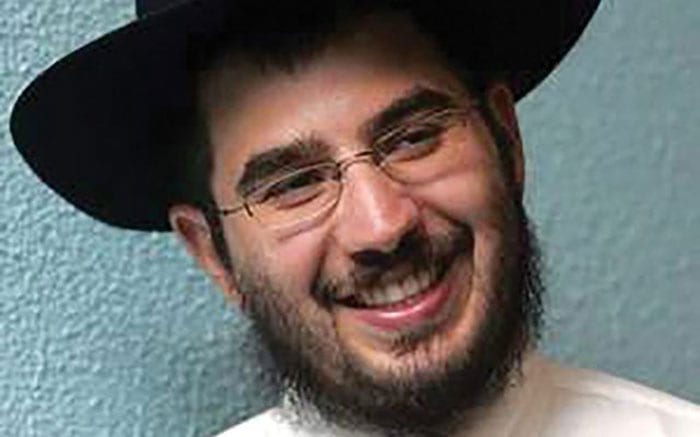 RABBI Aryeh Goodman, who was jailed in 2015 for indecently assaulting a boy aged 12, has been handed a fresh prison sentence of 18 months for having sex with an underage prostitute.
Besides the 18 month prison term, Goodman, 37, also was sentenced last Wednesday to one year of supervised release by US District Court Judge Freda L Wolfson
In February 2018, Goodman responded to an advertisement for sex on Backpage.com that featured a photo of an underage girl. He traveled to a hotel in East Brunswick where he paid to have sex with the her.
Goodman's attorney, however, has said his client never had sex with the girl, and only responded to an Internet ad offering massage services.
Goodman was arrested and accused of having sex with a 17-year-old Lancaster, Pennsylvania, girl after two co-defendants, Gabriella Colon, 19, and Richard "Ace" Ortiz 24, both of the Bronx, were accused of forcing the girl into commercial sex acts in hotels throughout Middlesex, Bergen and Essex counties.
Ortiz had acknowledged transporting the minor from New York into New Jersey and collecting money from numerous individuals who paid to have sexual relations with her.
The three were originally arrested on state charges but were later taken into federal custody. Ortiz was sentenced to 96 months in prison after previously pleading guilty to conspiracy to commit the sex trafficking of a child. Ortiz also was sentenced to five years of supervised release and ordered to register as a sex offender once released from prison, the release states.
Colon allegedly used her friendship with the 17-year-old to convince her to come to New York for a visit but after she arrived she learned Colon was prostituting herself to support herself and her boyfriend, Ortiz.
In January 2013, Goodman was extradited to Pennsylvania, where he pleaded guilty to two counts of indecent assault of a person under 13 years of age and he completed a sex offender counseling course.
Those offences related to complaints from a boy aged 12 who accused Goodman of molesting him during the summer of 2001 while the rabbi was a counselor at Camp Menachem, a Chabad facility in Lackawaxen
Township, Pennsylvania.