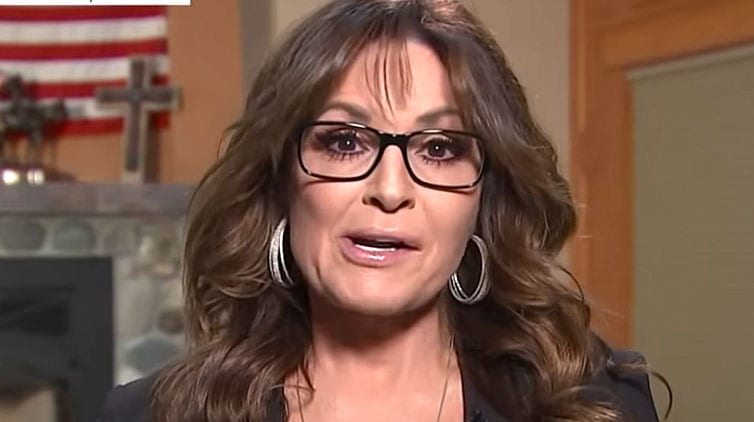 ARDENT 'family values' advocate Sarah Palin's recently announced divorce has opened a floodgate of snarky comments on social media, somethings that upsets Tré Goins-Phillips, who writes for Christian website Faithwire.
He wrote:
The correct response is to mourn the tragic undoing of what was intended to last forever. The marriage bond is sacred — a covenantal decision made before God and meant to last until death — so its dissolution should evoke heartbreak, not hatred.

Unfortunately, for many, it prompted the latter rather than the former.

One user, Alex Cole, wrote in a new viral post: 'Sarah Palin never hesitated telling others how they should live. Now look at her, can't keep her own family together.

He went on to call Palin and other Christians 'hypocrites' for preaching family values but failing so often to live them out.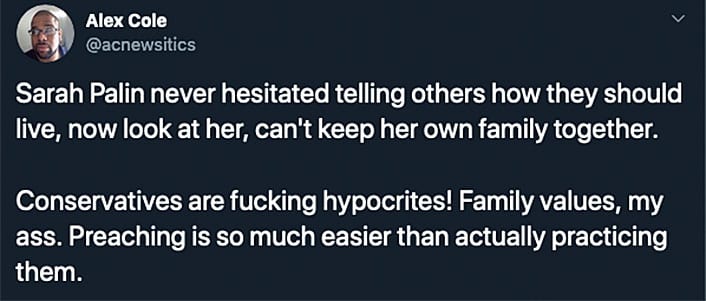 While conceding that Cole was certainly right in his assessment that Palin is a hypocrite, Goins-Phillips commented:
He actually didn't go far enough. Based on my understanding of Scripture, there's not a human being on this earth who isn't a hypocrite to one degree or another.

Every human being is a hypocrite – it just comes with the territory. Thank God, though, our hypocrisy isn't the end of the story.

The correct response to the Palins' situation is to mourn and to pray, to learn and to extend grace.
Palin, Alaska's former Governor whose daughter
Bristol TWICE got knocked up out of wedlock
, was never one to extend grace to anyone who didn't share her idiotic religious and political views. Or her bigotry,
especially towards LGBT communities.
Or endangered species.
The Center for Biological Diversity awarded Palin the 2008 Rubber Dodo Award for fighting Kempthorne's designation of the polar bear as a threatened species.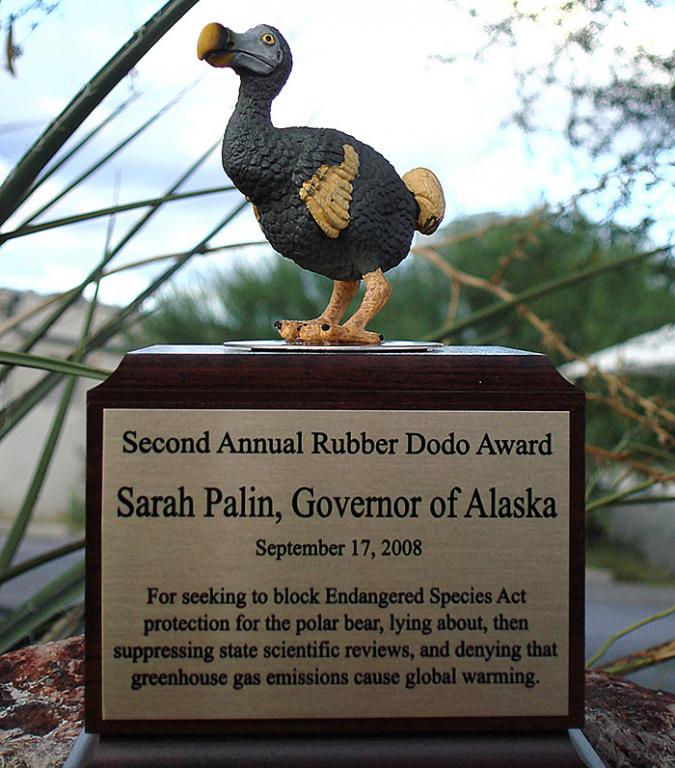 Said Kieran Suckling, Executive Director of the Center:
Governor Palin has waged a deceptive, dangerous, and costly battle against the polar bear. Her position on global warming is so extreme, she makes Dick Cheney look like an Al Gore devotee.
The Palins' godly family image suffered another blow when their oldest son Track was arrested on domestic violence charges for the THIRD time in about three years.
So if people are mocking Palin, they have very good reason to so. Fuck mourning and prayers!