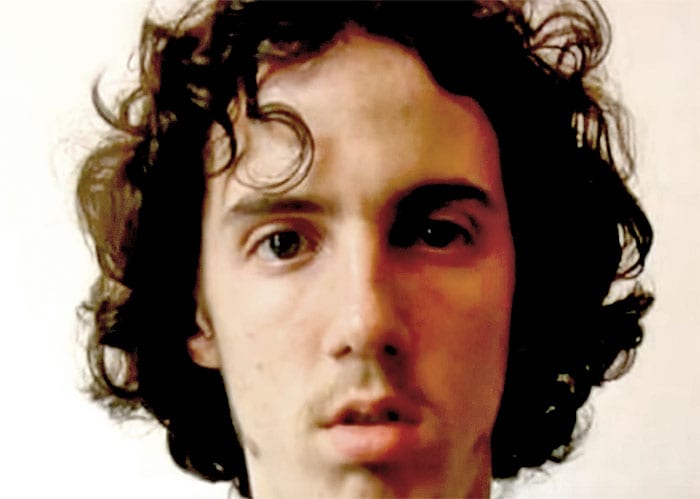 RICHARD Huckle, above, a regular churchgoer who infiltrated Christian communities in Malaysia and used his position with a church-based charity to gain access to hundreds youngsters whom he subjected to hideous sexual abuse, was stabbed to death yesterday at Full Sutton prison in Yorkshire.
In 2016 Huckle was sentenced to 22 life sentences by an Old Bailey judge on London after being convicted of multiple counts of abusing youngsters. Up to 200 children reportedly fell victim to the man dubbed "Britain's worst paedophile".
According to Wiki:
Huckle stood in prayer as he was sentenced. As he was sent down, a woman in the public gallery shouted, '1,000 deaths is too good for you.'
His crimes included rape of children under the age of 12, possession and distribution of child pornography, creation of child pornography, child abuse, creating a paedophile manual entitled Paedophiles And Poverty: Child Lover Guide and raising money for his activities via a crowd-funding website.
His victims ranged in age from 6 months to 12 years old; one was abused while wearing a nappy, and another was abused for a number of years between the ages of 5 and 12.
While still living in England, Huckle made regular trips to Malaysia, claiming to be a "devout Christian" and helping out at local churches and among local communities. He moved there permanently in 2010. He also visited India. While in that country he persuaded a pastor to invite him to an orphanage in Bangalore to take photos and make videos with the children, posing as a teacher in order to gain trust.
He boasted about his crimes to other paedophiles, posting such comments as "Hit the jackpot, a three-year-old girl as loyal to me as my dog and nobody seemed to care" and:
Impoverished kids are definitely much easier to seduce than middle-class kids.
It's reported here that Huckle was a regular worshipper at Ashford Baptist Church and attended a congregation in London.
Reverend Rob Sylvester, minister of Ashford Baptist Church, said:
Huckle was never a significant figure within the church, irrespective of the crimes he committed, he never possessed the personal skills to warrant any role with either young people or adults.
In 2016,
Christian Today
said:
For years he's been allowed to commit atrocious crimes in Malaysia (and very possibly elsewhere, including the UK), and has even documented them in thousands of pictures and videos online in the so-called 'Dark Web'. And the final, horrifying twist for those of us affiliated to the church: Huckle is reported to be a 'practising Christian'.

Worse still, it's allegedly Huckle's Christianity that has created his opportunities for access to and abuse of children. He groomed children while performing voluntary work in Kuala Lumpur with a church-based charity. When in the UK, he was an active member and Sunday school teacher at a church in Kent.

The news is both deeply upsetting and extremely challenging for Christians. And while our instinctive reaction might be to try to cut Huckle loose as a man who was cynically using the Church as a cover story, we simply can't be sure that's true.

It's very possible that Huckle was both a vile offender and a true believer at the same time. There's every chance that he really is one of us; utterly disgraced, but still part of the family. We can't simply wash our hands of him, his beliefs, or his actions.
Meanwhile, it's reported here that a former Catholic priest, Peter Andrew Hansen, 61, has pleaded guilty to 23 charges of child exploitation when he appeared in court last week in Sydney, Australia.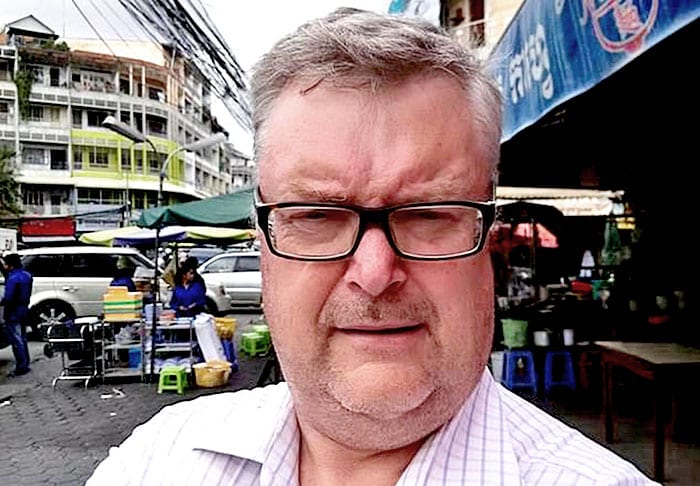 Hansen, above, a Labor Party president from Cabramatta has been behind bars since last October when he came home from a four-month internship in Vietnam.
Hansen was initially charged with three offences after being arrested at Sydney International Airport when Australian border guard officers found child pornography on an external hard drive in his luggage.
He was later charged with 22 additional counts, two of which have since been withdrawn.
On Wednesday, the court heard disturbing details of the child pornography that Australian Border Force officers found in Hansen's baggage, including seven videos of boys performing sexual acts.
Hansen pleaded guilty to 15 counts of producing child pornography that allegedly took place in the Philippines and Vietnam between April 2014 and December 2017.
Hat tip: BarrieJohn (Hansen report)