I almost fell off my chair today when I read that the Catholic League's deranged and deeply homophobic Bill Donohue is annoyed that a comedian's take on newly-launched 'smart' rosaries that connect via Bluetooth to cellphones, was 'an attack on gays.'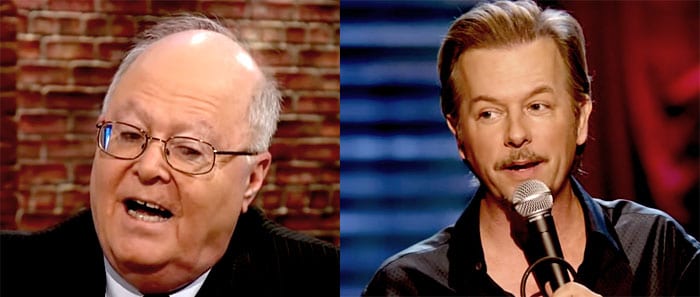 David Spade said this week on Comedy Central:
The Vatican has launched a $110 eRosary beads. Sounds like a lot of money to get molested online.
Donohue furiously responded:
David Spade's comment cannot be read as anything other than an attack on homosexual priests. Thus did he evince his anti-Catholic and anti-gay bigotry, which unfortunately makes him a perfect fit at Comedy Central.
Spade was referring to a piece of technology that's described by Mark Wilson, senior writer at Fast Company, as:
Kind of like a Fitbit for your spiritual health. It's a $110 bracelet with 10 obsidian beads and a cross. The idea is the same as any other rosary: that as you recite prayers, your fingers follow along on the beads until you reach the end of the chain and know you're done.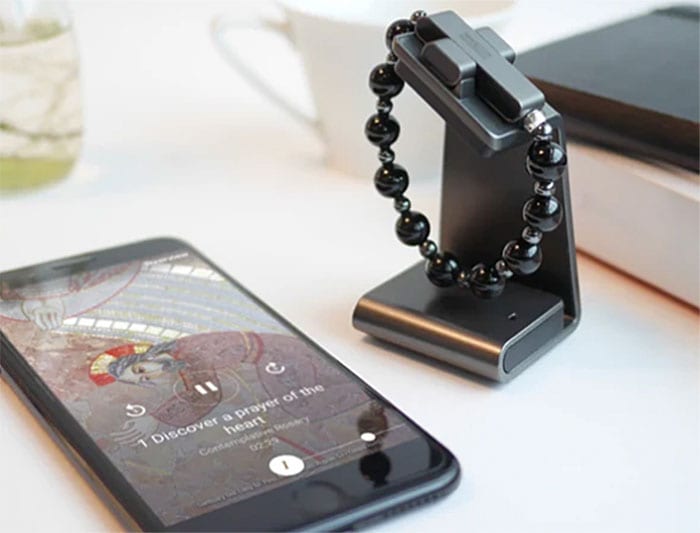 But unlike the rosaries we've had for thousands of years, the eRosary was designed and developed by the technology company Acer. You begin a prayer session by making a sign of the cross. That's when an accelerometer inside senses the movement, connects to your phone via Bluetooth, and kicks off your session, tracking your progress as you go.
Wilson adds:
If you'd like, the iOS and Android app allows you to follow along with prayers displayed on-screen via audio – it will also teach you how to use the rosary in the first place. If you'd prefer a quieter experience, it seems like the app will follow your activity invisibly, keeping track of your prayer like any fitness app would steps. (And in fact, the eRosary also tracks your steps, so it can feasibly replace any activity tracker you may wear.)
He concludes:
It's easy to be skeptical about any technology, let alone one being developed by a church. Yet the truth is that we live in a Wild West of wearables and wellness apps, and the power of prayer to relieve stress is already well-documented. I'd buy the eRosary tomorrow, well, if I weren't agonistic (sic).
In 2010 Donohue wrote in a full page ad in The New York Times:
The Times continues to editorialize about the 'pedophilia crisis': when all along it's been a homosexual crisis. Eighty percent of the victims of priestly sexual abuse are male and most of them are post-pubescent. While homosexuality does not cause predatory behavior, and most gay priests are not molesters, most of the molesters have been gay.
And in January this year, Donohue wrote:
The gay subculture in the Catholic Church has done tremendous damage, and it is one that still needs to be purged.