A book containing nude paintings by brother Emmaus O'Herlihy – sent to Glenstal Abbey in Ireland by 'the Holy Spirit' – has fallen foul of Facebook's advertising rules.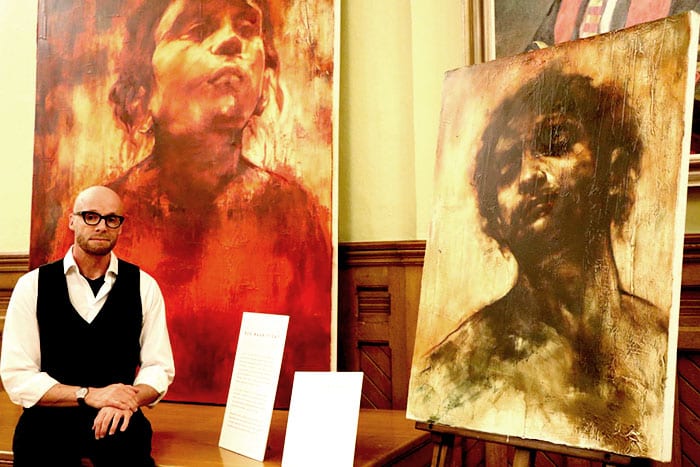 Glenstal Abbey – Through the Seasons, published by Dublin-based Columba Books, contains one chapter by artist-turned-monk O'Herlihy, above, whose larger-than-life nude paintings adorn the monastery's library wall.
His portrayal of the Good Thief, crucified with Christ, is what reportedly triggered the ban.
A Columba Books employee used the image in a post, which prompted Facebook to declare:
We don't allow ads that feature people with excessive skin visible.
A Columba Books employee responded:
The 'nudity' in question is art pieces from a Benedictine monk at Glenstal Abbey. It's art! Not a photo, does not feature a real person, and has been shared with permission.
But Facebook dug it's heels in.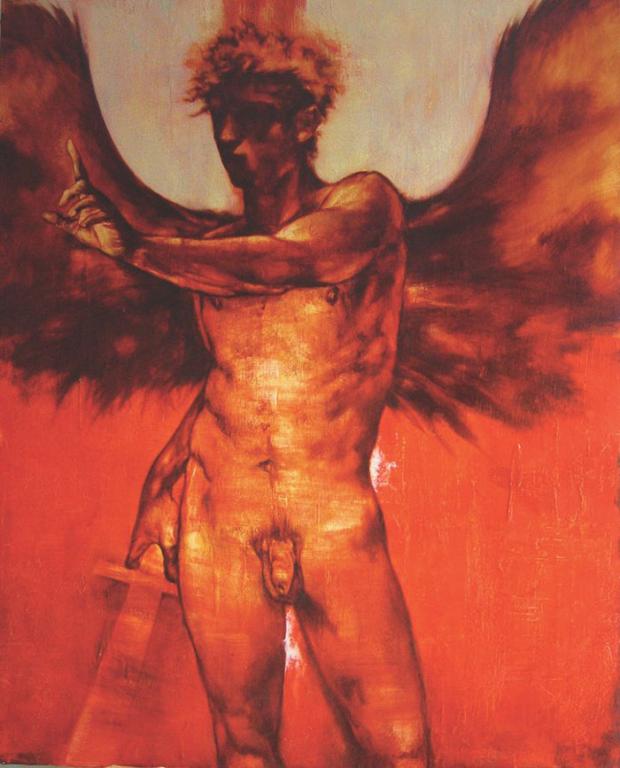 In a Twitter post, Columba Books said:
The mighty St Michael the Archangel from the monks of Glenstal unfortunately didn't make it into the final book about these amazing monks.
In this report, Gerry O'Sullivan of Columba Books said he felt Facebook should get its priorities right and concern itself with other, more offensive, content.
Facebook says it permits photographs of paintings, sculptures and other art that depicts nude figures in its content policies, which means Glenstal Abbey is free to post pictures containing nudity in art on its Facebook Page.
However, the company's advertising policies do not allow nudity in advertising. It says that while this may appear blunt, universal guidelines are used in this regard, so there can be a uniform, global response.
The Dean of LIT's School of Art and Design said the decision raised questions about "cultural conservatism".
Mike Fitzpatrick said the depiction of a naked male was in "the canon of portraiture" when it came to depicting partially dressed figures. He said he felt there was nothing in any way inappropriate, in any shape or form, about the picture.
But former abbot of Glenstal, Fr Mark Patrick Hederman, said he doesn't blame Facebook for:
Rejecting it out of hand. The hallmark of pornography is isolation and exaggeration of one particular hidden hot-spot, taken out of context and surrendered to the spot-light. Thus, one particular painting of a naked man was offered, without any protection or explanation, as an icon of this whole book about the life of a monastery …

A situation was deliberately orchestrated in which their rejection of this 'fool for Christ' would augment the cries of baying wolves on every side and thus pump up publicity for an otherwise unremarked and unremarkable piece of merchandise.
He pointed out that, during his time as abbot Glanstal Abbey he saw the arrival of Emmaus O'Herlihy:
A genuine religious artist, sent this way by the Holy Spirit, who explores through his remarkable artistic talent the meaning of the Incarnation, specifically in terms of the human body.
But:
Whether those editing this production should have included some of the more controversial art-works of Emmaus is open to question and I cannot vouch for their integrity in this regard. But let's give them the benefit of the doubt.
Meanwhile, this: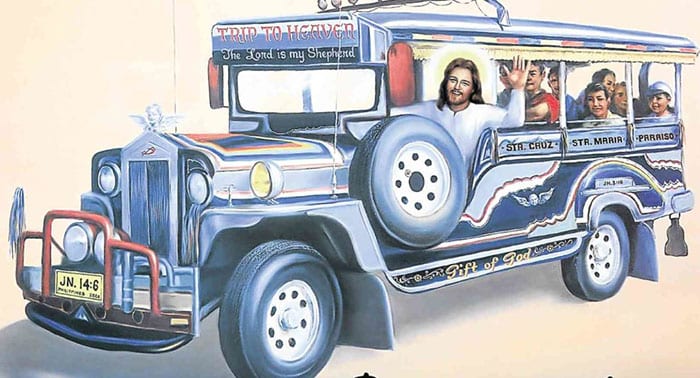 Hat tip: BarrieJohn ( Fr. Armand Tangi's artwork)