JUST days after church leaders called for prayers to prevent abortion law in the Northern Ireland being brought into line with the rest of the UK, a judge ruled today that the province's existing law breached human rights.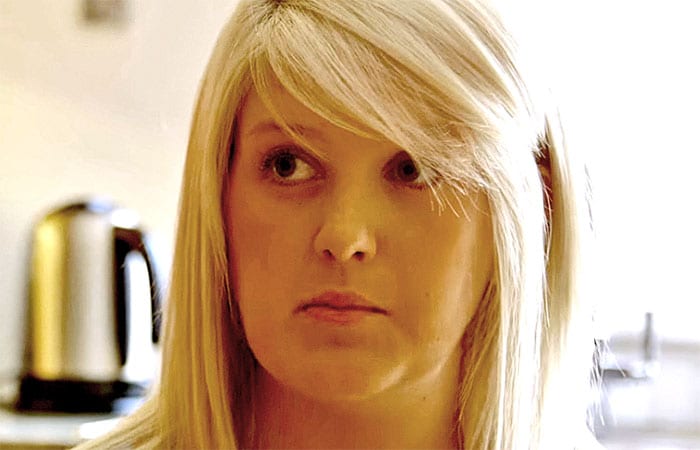 At the conclusion of a case brought by Sarah Ewart, above, who challenged the law after she was denied a termination, Mrs Justice Keegan ruled in her favour, saying it was not right to ask another woman to relive the trauma that she had already experienced.
Earlier, leaders of the Catholic, Anglican, Methodist, Presbyterian and other Protestant churches said in a statement that they were organising an October 12-13 weekend of prayer amid an effort to a change to the province's existing law, which is the most restrictive in the European Union, and Europe more generally.
The British Parliament in London voted in July to make abortion on demand legal in the province within 28 weeks of pregnancy unless legislative powers were restored to the devolved Northern Ireland Assemby by October 21.
Speaking of the abortion law, church leaders said:
There is no evidence that these changes reflect the will of the people affected by them, as they were not consulted. They go far beyond the 'hard cases' some have been talking about.
They said they were encouraging all of their members, congregations and parishes to join the prayer weekend:
With many others throughout Northern Ireland, and further afield, praying both for the protection of the unborn in our society and also for women facing difficult and challenging pregnancies, along with their families.

We recognise that time is short, but that if our devolved institutions are re-established before Oct. 21, this Westminster–based legislation will not be imposed on Northern Ireland.
Members of the anti-abortion campaign group Precious Life protested outside the court during the hearing.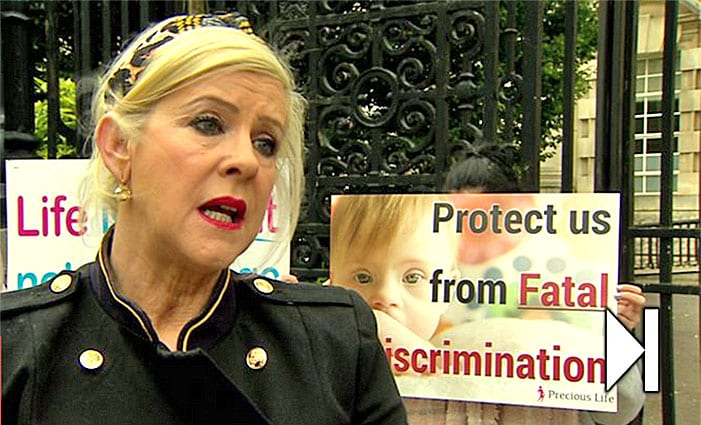 Said Director Bernie Smyth, above.
It's a very sad day that the court has denied the right to life for unborn children.
In a Facebook post yesterday, Ewart said:
Devastating to think it's 6 years ago on 7th Oct 2013 we lost our baby daughter "Ella" and this nightmare began. If I had been able to have this medical care here in Northern Ireland I would've had her remains and grave and that's something that haunts us everyday. My devastation and grief was at losing a very much wanted and planned pregnancy not at my decision to have a termination! THIS HAS TO BE BETTER FOR MUMS WHO WANT TO GO THROUGH BOTH BIRTHS AND FFA TERMINATIONS!
Sarah Ewart's unborn child had a rare foetal abnormality and doctors said it would not live, so she had to travel to England to have the termination.
Hat tip: BarrieJohn