THE headline above a piece penned by Dorothy Cummings McLean for LifeSiteNews yesterday reads 'Married priests? "John Henry Newman wouldn't understand the reasons".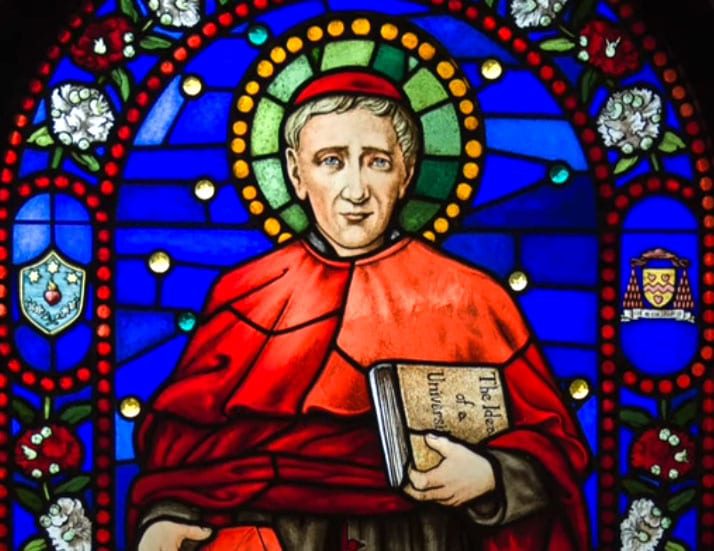 That's because, in all likelihood, "Pink Cardinal" Newman, above, was as gay as a lark.
But McLean doesn't go there. Not even close. Instead – ahead of Newman being made a saint today – she quotes Fr Ignatius Harrison who petitioned for the English cardinal's canonisation.
To be perfectly frank, I don't think [Newman] would understand the reasons [for married priests].
The Provost of the Birmingham Oratory observed that Newman had friends among married Anglican clergy and that he counted married men and women among his Catholic friends.
But for Newman himself, the 100% commitment to serving Christ, which he saw as the essence of the priesthood: he didn't understand how that would be compatible with having a family. I don't mean for any moral reasons but, apart from anything else, the practical reasons.

For as St Paul says, a married man is concerned with his wife and children – quite rightly – whereas the unmarried man can devote himself exclusively to the Lord.
Harrison added:
I think there was also … a strong spiritual component to his commitment to chastity in this sense: chastity wasn't simply [about] something he couldn't do, it was part of his personal love for his Savior, his personal love for Christ. He wanted to live for the Lord alone, completely.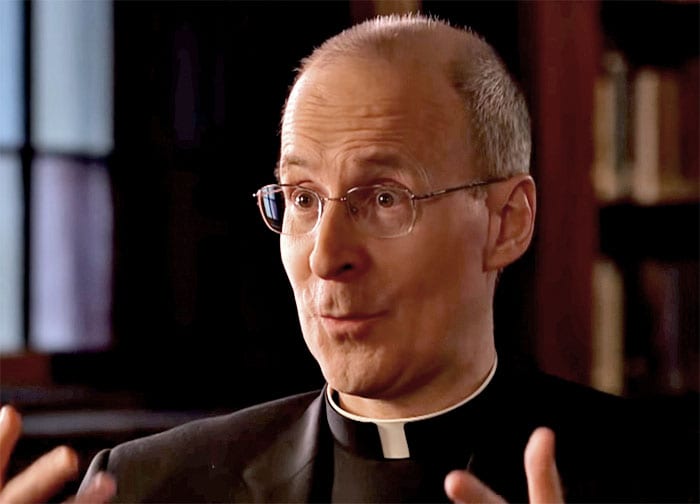 In
a piece I posted about Newman in July
, I quoted the Rev James Martin, above, a Jesuit priest and author of
My Life with the Saints
as saying:
It's not unreasonable to think he might have been homosexual. His letters and his comments on the death of one of his close friends are quite provocative … It is church teaching that a gay person can be holy, and a gay person can be a saint. And it's only a matter of time before the church recognisaes one publicly.
When Ambrose St John, Newman "companion" for 32 years, died in 1875, the cardinal was devastated. He wrote:
I have always thought no bereavement was equal to that of a husband's or a wife's, but I feel it difficult to believe that anyone's sorrow can be greater than mine.
Just before his own death, Newman made a strongly worded request – not once but three times – that he be buried in the same grave with his lifelong friend.
When James Martin posted about the canonisation of Newman on his Facebook page yesterday, this comment appeared:

Hat tip: BarryJohn (BBC report).