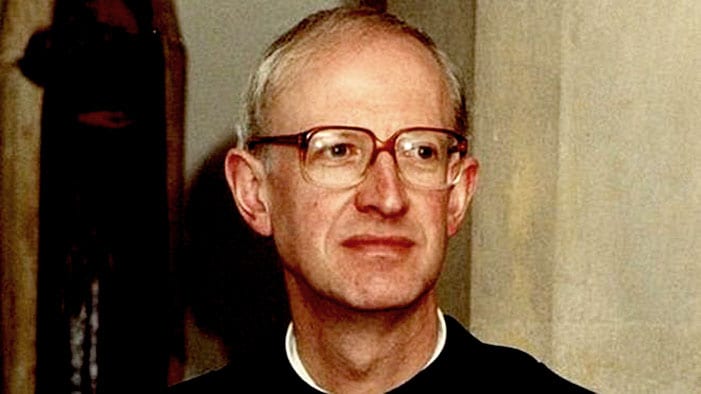 FORMER abbot Laurence Soper, above, currently serving 18 years in prison for raping at least ten boys, is the focus of a damning report into 'sadistic and predatory' practices carried out for decades years at Ealing Abbey and St Benedict's School in London where a 'Mafia-like' culture protected abusers.
The report, published yesterday by the Independent Inquiry into Child Sexual Abuse (IICSA), says St Benedict's had a culture of excessive corporal punishment. In many cases, physical abuse was used as a platform for sexual gratification and a means by which to instigate sexual abuse.
One victim, referring to Soper, told the inquiry:
I often wonder what my life would have been like if I hadn't been abused … I feel like I am still in a black hole and just can't climb out of it. I don't think I can ever put down in words fully what has done to me. He has damaged me for life and I am afraid that that damage will never go away.
Serial abusers like Soper were senior figures at the school and Abbey, making reporting more difficult for both victims and staff. They described the atmosphere as feeling "like the Mafia" and chose not to risk their jobs.
Many of the sexual assaults were committed during acts of corporal punishment apparently inflicted on the slightest of pretexts.
The inquiry, which heard evidence from those who had been sexually abused at St Benedict's over five days of public hearings in February, also highlights the flawed responses to allegations, both by the Church and external institutions.
The report, part of a wider investigation into the Roman Catholic Church, describes how senior figures at the school and abbey were perpetrators of abuse, with staff members warned to say nothing, leaving victims feeling they had nowhere to turn. This led to a culture of abuse spanning 30 years.
By 2002, two years after he had resigned as Abbot, Soper had been appointed General Treasurer for the International Benedictine Conference in Rome, residing in Sant'Anselmo. Whilst on police bail in 2011, he left Sant'Anselmo, purportedly returning to London. He absconded and a European Arrest Warrant was issued. Some five years later he was located in Kosovo and extradited. In 2017, he was finally sentenced, more than 40 years since his offending began.
In 2016, deputy head Peter Allott was jailed for 33 month for possessing indecent images of children.
Abuse carried out by Soper and other senior staff members ranged from corporal punishment to grooming, fondling of genitalia, masturbation and oral and anal rape. Said IICSA:
The total scale of the abuse can never be known, but is likely to be much greater.
While there were many opportunities to stop abusers in the school, these were not acted on.
Instead, a culture of cover-up and denial at Ealing Abbey and St Benedict's meant the abuse went on for decades.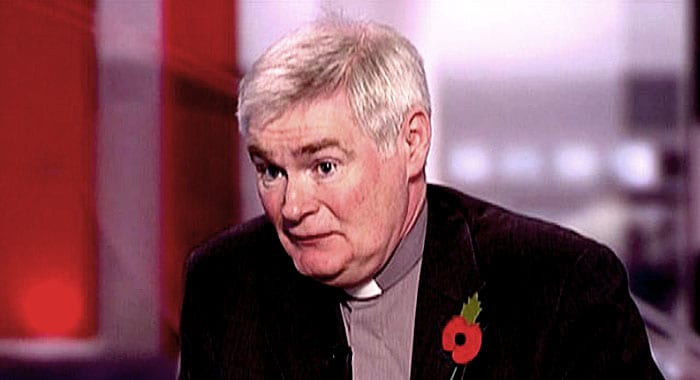 Abbot Martin Shipperlee, above, who abruptly resigned earlier this year over his failure to investigate abuse, is condemned for serious shortcomings, and for inadequate and ill-judged actions.
The report also considers how Shipperlee's failings were compounded by those of others around him, including former headteacher Christopher Cleugh. It describes how Cleugh repeatedly minimised questions of child sexual abuse to the point of:
Materially misrepresenting significant facts.
The report states also that the Metropolitan Police made mistakes in how some of the early allegations against former monks Fr David Pearce – who was jailed for eight years in 2009 for abusing five boys over a period of 36 years – and Soper were investigated, with the Crown Prosecution Service bearing some responsibility for the fact that neither was prosecuted sooner.
Professor Alexis Jay, inquiry chair, said:
For years, a culture of cover-up and denial meant children at Ealing Abbey and St Benedict's School suffered appalling sexual and physical abuse. A reluctance to properly respond to safeguarding concerns meant significant opportunities to stop abusers were missed. When action was taken, the responses of senior staff, headmasters and external institutions were often poorly judged or flawed. As a result, children were left at risk of abuse which could have been stopped decades earlier.
Leading lawyer Richard Scorer, who has represented many victims of clerical sex abuse, represented seven victims of abuse at St Benedict's. He said:
This report reveals an utterly damning litany of abuse at the school and abbey over many decades, and exposes how senior Benedictine leaders both perpetrated abuse and then covered it up, with the assistance and complicity of the wider Catholic church. This complicity continues today with the Vatican's continuing refusal to cooperate with this inquiry.

The Catholic church needs to be held accountable for its criminality, but unless and until we have a mandatory reporting law, requiring knowledge or suspicion of abuse to be reported on pain of criminal prosecution, these cover ups will continue. I urge the inquiry in its final recommendations to demand such a law without delay.
Hat tip: BarrieJohn