REPORTS like this – and there are a hell of a more like them showing fewer and fewer Brits are attending church – are no excuse for simply shuttering the things and leaving them for bats to enjoy in peace.

On the day I learned that a town called Eumundi in increasingly godless Australia has closed its last remaining church, I read in Christian Today that the UK National Churches Trust (NCT) has come up with a cunning plan to screw more money out of the public purse to keep struggling churches open and in good repair.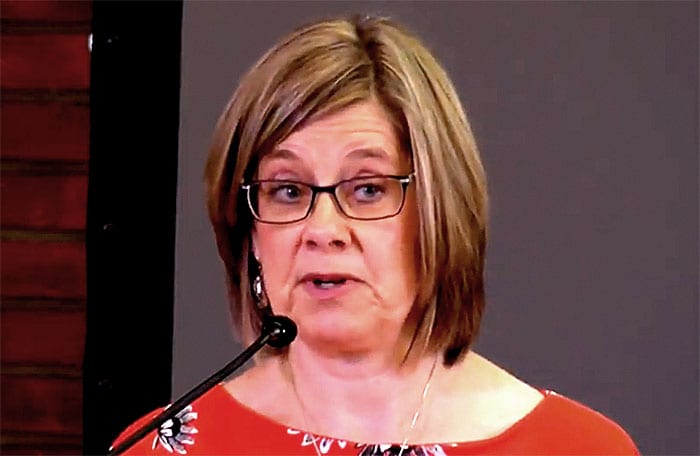 The idea, according to NTC's Claire Walker, above, is to install digital counters in English and Welsh churches in a bid to show that many more people attend churches than the statistics indicate. The counters will help the NTC to go cap in hand to the authorities for more dosh. Said Walker:
We know that millions of people visit parish churches each year, but although data on the number of people going to church services is available, there is no accurate recording of other visitors.

Our Great Church Visitor Count project will help churches in a number of ways. Accurate visitor numbers will help support grant applications from churches for repairs to funders such as the National Heritage Lottery Fund.

The project will also help provide hard evidence to local authorities and tourist boards that churches attract many people interested in history and heritage and should be a central part of their tourism offer.
Forty digital counters are to be installed in the buildings in the hopes of providing the first reliable data on the total number of people who visit not only for services but at other times as tourists attend public events like exhibitions or concerts.
The NCT said that unlike cathedrals, museums and historic houses, there was no reliable data on the number of people who visit churches each year.
Much of the current data, it said, relates to service attendance or entries recorded in visitor books.
The NCT believes that these figures "seriously underestimate" the actual number of people passing through the doors of churches and chapels each week.
So far, ten counters have already been installed at St Peter, Heversham, Cumbria; St James, Jacobstowe, Devon; St Matthews, Skegness, Lincolnshire; St Mary, Lydiard Tregoze, Wiltshire; and St Augustines, Hedon, Yorkshire.
Another 30 counters will be put in place in churches and chapels in Wales and Herefordshire before the end of the year.
The NCT is asking more churches that are not part of the project to consider installing their own digital counters to provide a fuller picture of visitor numbers. Said Walker:
We urge all churches that already have digital counters in their building to get in touch with us and join in this initiative and for more to install these devices, which cost less than £200. The more churches that can supply accurate visitor data, the more we can show just how extensively these buildings are being visited and how important they are.