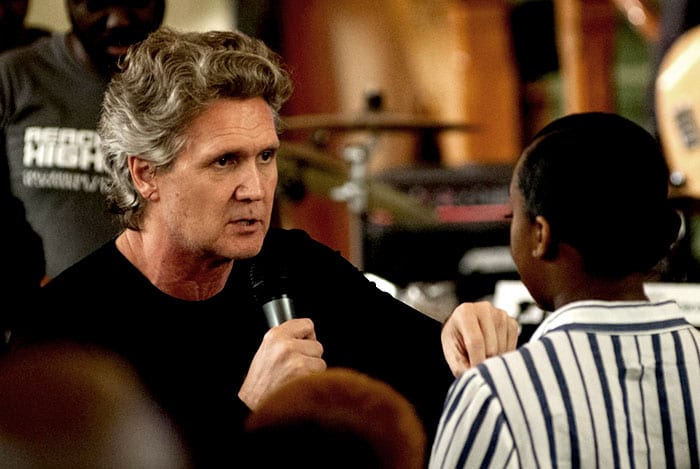 Pastor Martin Phelps, above, formerly of the evangelical Rhema Church in Croydon, London, this week lost his appeal against a Charity Commission ruling in January that disqualified him from holding a senior management or trustee position within any charity, for a period of 10 years.  
The Charity Commission opened an initial inquiry into Rhema Church in February 2015 over alleged financial irregularities, stating it was unable to clarify the correct spending of approximately £280,000 charitable funds.
Phelps was suspended after the Commission appointed an Interim Manager for the church in 2017. A year later Phelps was dismissed from the church for disciplinary breaches and gross misconduct.
The Commission and subsequently the Charity Tribunal court concluded that Phelps should be disqualified on the basis that he misused the charity's credit card, used charitable funds for international trips, encouraged the breach of employment suspensions and withheld information from the court.
Amy Spiller, Head of Investigations Team at the Charity Commission said:
We welcome the Tribunal's decision to uphold our disqualification of Mr Phelps of Rhema Church London. The decision supports our conclusion that the actions of Mr Phelps, whilst in his role as Pastor at the church, amounted to misconduct or mismanagement in the administration of the charity, and have shown him unfit to be a charity trustee and to hold a senior position within a charity.

Charity trustees hold important positions of trust, and should demonstrate the highest standards of honesty and integrity. Through his actions, this individual let the charity and its supporters down, and put wider public trust in charity at risk. I am pleased that we have been able to hold him to account, and protect our important charity sector from further harm.
The Commission's inquiry into Rhema Church London continues to be investigated.
Last year it was reported here that South African-born Martin and Sandy Phelps established the Rhema Church in Croydon in 1991. By 2013, Rhema Church London had an annual income of £1-million.
The church's Facebook page says:
Pastors Martin and Sandy Phelps were truly sent by God from South Africa to found Rhema Church London (RCL) in 1991. From day one the hand of God has been the force behind the success of this church as it grew from humble beginnings in South Norwood to where it is today: a large and vibrant Croydon church which is impacting the lives of thousands of people.
But not in a good way. Members of the Phelps' outfit alleged that church elders encouraged  "cult-like antagonistic behaviour" among its followers – and that the pair, and some of their supporters, were guilty of "spiritual abuse."
The Facebook blurb adds:
The future of Rhema Church London can be summed up in one word … EXCITING! Its work in Croydon and South London is accelerating through its growing and life-changing services, powerful Bible School, powerful ladies and parents ministries and dynamic theatre productions. As we continue to expand our work in the community it's clear the best is yet to come. Come join us on the journey!
In reality Rhema was a cash cow for these two nasty, conniving charlatans.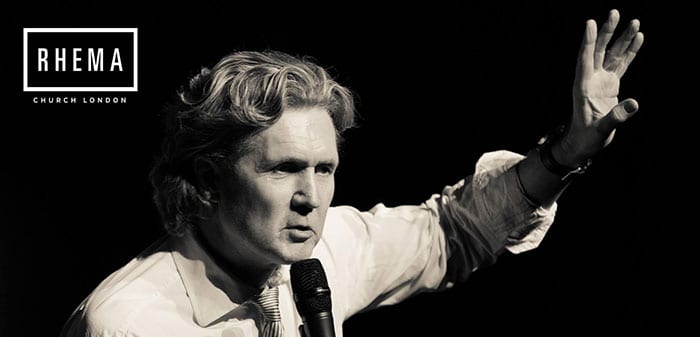 One person who left the congregation said:
As ex-members, we are extremely concerned that the church is still operating … There are many vulnerable members who remain, in particular young children and teenagers who are being manipulated via their faith.
And the Interim Manager, Keith Mills, said that he and a member of his staff had been subjected to threats and intimidation, and that the police had to be called in.
In July, Mills issued a warning to members of the Rhema Church:
Sandy Phelps and Martin Phelps have no authority to speak on behalf of the church or hold themselves out as representing the church. Should you be aware of any instances where they are doing so, I would be grateful if you could please let me know.
In 2018 two major investigations were launched by Her Majesty's Revenue and Customs into around £370,000 of unpaid tax bills.
In December, Mills issued a lengthy, further update. In it he said:
There had been a serious lack of cooperation and, indeed, obstruction to the interim manager's appointment and investigations by various individuals including some employees.

An example of this was the total lack of cooperation in providing copies of credit card statements in respect of which the interim manager was expected to authorise payment from March 2016.

here had been various investigations put in place including expenditure on the credit cards, overseas travel, overseas gifts and donations. These investigations are, in part, continuing …
At a public meeting with members of the Rhema Church, conducted before Mills published his report, it was estimated that in one year alone, of £290,000 spent on the church credit card, only £57,000 was used on church-related activities.
In a statement published on the church's website in May Mills announced that the church was being shut down.
The Interim Manager (with the full cooperation and support of the Charity Commission) has taken the decision to wind up the charity. We understand that for Rhema members and those who have long been connected with the Church that this is disappointing news. This course of action has not been taken lightly and is considered to be the only option given the findings in the investigation.