FAITH-based Chick-Fil-A, which donates millions to anti-LGBT organisations in America, opened a branch in the city of Reading on October 10 – but it will be shut within six months.
The owners of the The Oracle shopping centre gave the fast-food outlet its marching orders after protests erupted. The latest took place today (Saturday).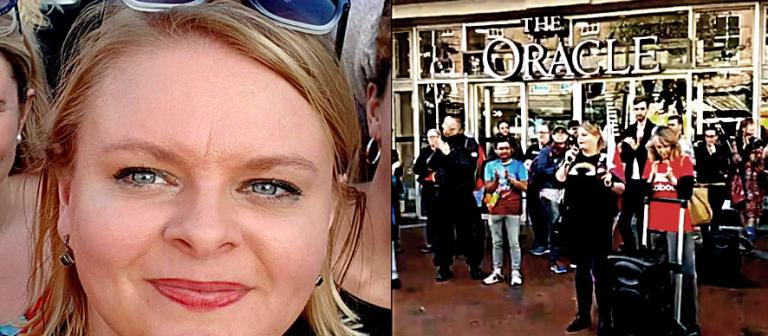 Reading Labour councillor Sarah Hacker, above, said:
We can make sure that they don't spread their hatred across the UK.
Yesterday, the centre said the chain's six-month lease would not be extended.
Reading Pride, which organised the protests, said it would continue to campaign against the outlet until it left.
The group's Kirsten Bayes told protesters:
Companies like this have no place here in Reading and they have no place anywhere. We are standing in solidarity with campaigners across the United States… for justice and freedom for LGBT people.
The family-owned "family values" company is one of the biggest fast-food chains in the USA and boasts about 2,400 outlets across North America.
According to US news website Think Progress, the Chick-fil-A Foundation donated millions of dollars in 2017 to the Fellowship of Christian Athletes, the Paul Anderson Youth Home and the Salvation Army.
LGBT campaigners said all three organisations have a reputation of being hostile to LGBT rights.
In 2012, the company's chairman sparked a US boycott when he said he opposed gay marriage.
On Friday, The Oracle said "the right thing to do" was to not extend the restaurant's lease.
Chick-fil-A has previously told the BBC:
Our giving has always focused on youth and education. We have never donated with the purpose of supporting a social or political agenda. There are 145,000 people– black, white; gay, straight; Christian, non-Christian – who represent Chick-fil-A.
Chick-fil-A has said its donations were purely focused on youth and education.
LGBT campaigners said all three organisations have a reputation of being hostile to LGBT rights.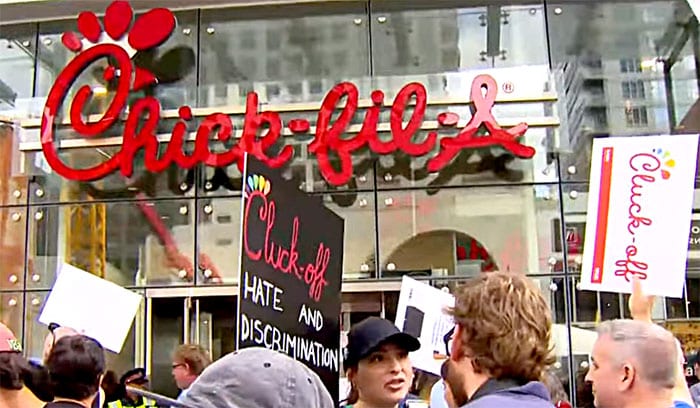 A month ago large numbers of protesters, some pictured above, turned out at the opening of Toronto's first branch of the company which has been dubbed the "Jesus Chicken" chain.
This week, far-right Christian site, LifeSiteNews revealed that:
Chick-fil-A isn't the only popular restaurant chain publicly displaying its Christian identity, as In-N-Out Burger president and owner Lynsi Snyder reminded the world this month in an interview with the Christian Post.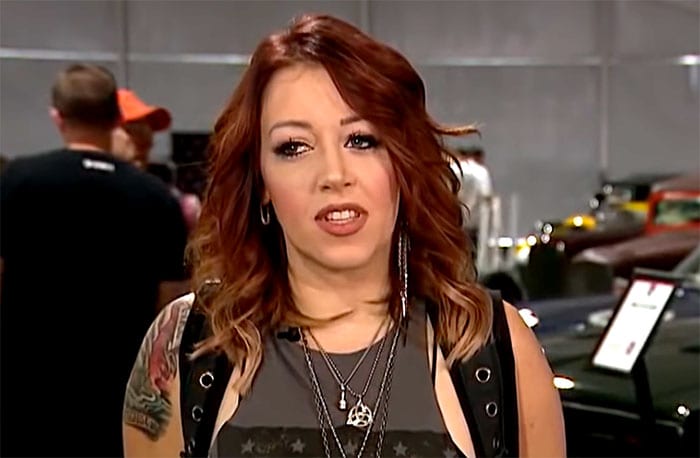 Snyder, above, told the Post how faith in Christ helped her turn her life around after years of drug problems and failed marriages. 'I finally found that the deep need in my heart can only be filled by Jesus and my identity in Him,' she said. 'I have learned so much through my broken relationships along with the ups and downs that come through marriage. I've been the one to hurt, and I've been hurt. I have gained insight and growth through both sides of the coin.'

She said she leads In-N-Out based on Biblical principles, in order to maintain the high bar set by her grandparents, who founded the chain in 1948. One of the ways she does so is by printing Bible verses on cups and wrappers, a tradition that started with her uncle Rich in the 1990s.
Snyder, 37, is reportedly worth $3-billion.