THIS is hilarious. BBC Radio 4's utterly vacuous feature 'Thought For The Day' – which inspired the creation of the 'Platitude of the Day' website – has lost one of its longest serving commentators who accused it of dishing up bland 'religious platitudes' and claimed that Jesus himself would be excluded from the programme.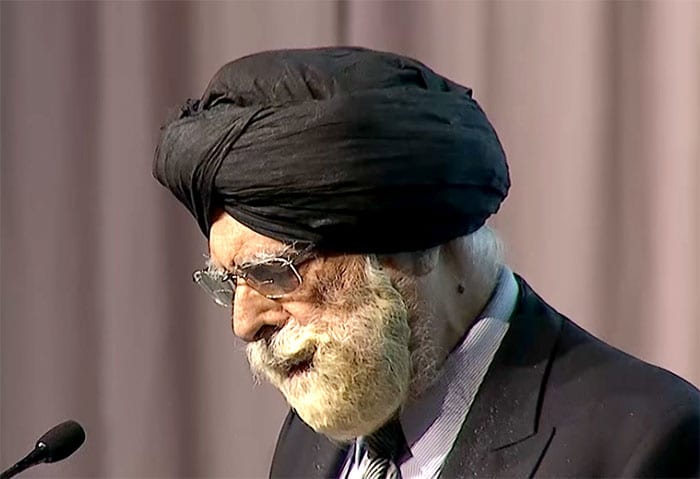 TFTD, which won't permit atheists and humanists to air their views, was never different, and Lord Indarjit Singh, above, Director of the Network of Sikh Organisations, was happy to burble platitudes of his own for 35 years.
But the 87-year-old member of the House of Lords has now quit TFTD because of a spat involving Muslims and alleged censorship. He said that slot did not allow him to represent his faith fairly.
Singh alleges said he was nearly prevented from broadcasting his thoughts about an executed Sikh guru who opposed the forced conversion of Hindus to Islam. He claims that he was told his contribution "might offend Muslims."
The cross-bench peer told The Times:
It was like saying to a Christian that he or she should not talk about Easter for fear of giving offence to the Jews.
But Singh persuaded the BBC to let him say what he wanted – and there were no complaints.
The need for sensitivity in talking about religious, political or social issues has now been taken to absurd proportions with telephone insistence on trivial textual changes right up to going into the studio, making it difficult to say anything worthwhile.

The aim of Thought for the Day has changed from giving an ethical input to social and political issues to the recital of religious platitudes and the avoidance of controversy, with success measured by the absence of complaints. I believe Guru Nanak [the founder of Sikhism] and Jesus Christ, who boldly raised social concerns while stressing tolerance and respect, would not be allowed near Thought for the Day today.
He added the BBC:
Had a misplaced sense of political correctness that pushes contributors to bland and unworldly expressions of piety that no one can complain about.
A BBC spokesperson responded:
Thought for the Day is a live, topical segment and it is not unusual for editorial changes to be made so that it reflects the biggest news stories of the day. We disagree with Lord Singh and don't recognise his characterisation of Thought for the Day.
Platitutude for the Day, in welcoming Singh "to the club", pointed out that Lord Wimbledon, as he's otherwise known, vehemently opposed the introduction of gay marriage in the UK.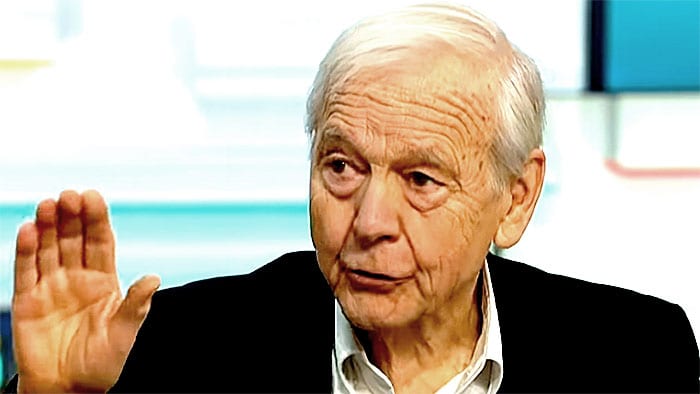 In the same week that Singh announced he was quitting, former BBC Radio 4 presenter John Humphrys, 76, above, said TFTD should be scrapped because it discriminates against people without a religion.
He described the slot as "rather pointless".
Appearing on ITV's Good Morning Britain, he pointed out that host Piers Morgan would be able to deliver his Thought for the Day because he is Catholic.
But Humphrys, who is an atheist, said he would not be able to, and when asked by co-host Susanna Reid if the segment "should go", the Welshman agreed that it should be discontinued.
I feel quite strongly about certain things and I would love to express my opinion about certain things but I'm not allowed to.
Humphrys has previously voiced his displeasure at the daily broadcast.
It seems to me inappropriate that Today should broadcast nearly three minutes of uninterrupted religion, given that rather more than half our population have no religion at all. Certainly very few of them are practising Christians … we have Hindus of course, and we have the occasional Muslim, the occasional Jew, but by and large it's Christian. Why?
Humanists UK was quick to respond to Humphrys comments. The organisation's Chief Executive Andrew Copson said:
John Humphrys rightly illustrates the blatant discrimination that exists when he, as an atheist, is rejected from contributing his views on Thought for the Day but Piers Morgan, who is a Catholic, is allowed – just because of his faith.

Thought for the Day is the epitome of unfair religious privilege in this country, giving religious voices a huge vantage to share their views on one of the biggest political programmes while the non-religious, who make up 52% of our population, are continually silenced.

The non-religious have equally rich contributions to make on discussions of morals, ethics, and how to live well. The BBC must reconsider its position and ensure that its programming is fair and equally inclusive to all voices.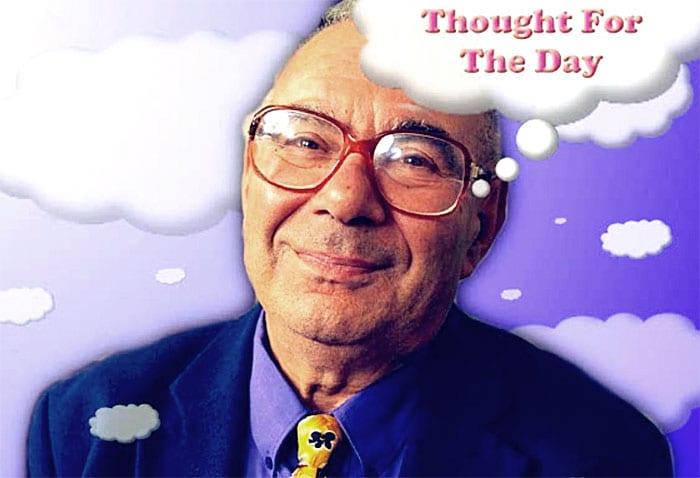 To my mind, the only person who ever said anything remotely interesting on TFTD was the late Lionel Blue, above, the UK's first openly gay rabbi who was a guest on the god slot for almost 30 years,