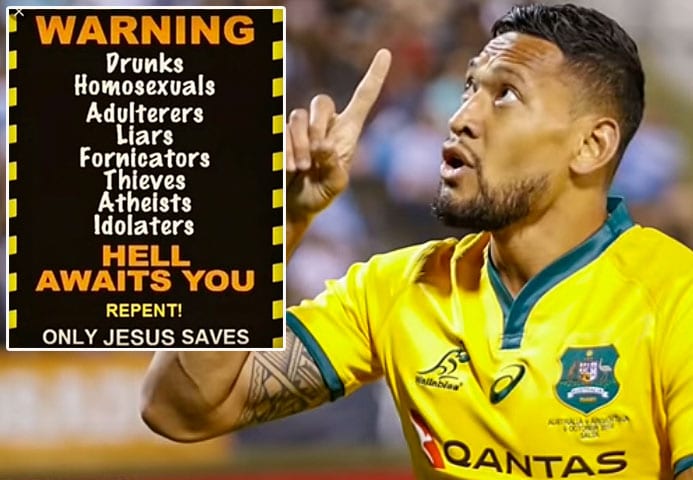 AUSTRALIAN rugger bugger-turned-preacher Israel Folau, 30, sacked earlier this year by Rugby Australia for demonising gay people on social media, is embroiled in a new row – this time for preaching 'rubbish' and 'manure' about the bushfires that have devastated Australia and left six dead.
In a video sermon posted to the Truth of Jesus Christ Church Sydney at the weekend, Folau claimed that the fires are God's punishment for legalising abortion and same-sex marriage.
During the 10-minute recording, he says the timing of the bushfire crisis is no coincidence but only a taste of God's judgment if Australia doesn't repent of its evil ways.
After saying "I've been looking around at the events that's been happening in Australia, this past couple of weeks, with all the natural disasters, the bushfires and the droughts," he reads
from the Book of Isaiah in the Bible:
The earth is defiled by its people; they have disobeyed the laws, violated the statutes and broken the everlasting covenant. Therefore a curse consumes the earth; its people must bear their guilt. Therefore earth's inhabitants are burned up, and very few are left.
Folau links the passage to the twin disasters of bushfire and drought and, in turn, the legalising of same-sex marriage and abortion.
The events that have happened here in Australia, in the last couple of years – God's word says for a man and a woman to be together … they've come and changed this law. Abortion, it's OK now to murder, kill infants, unborn children.
Folau says he believes the scripture is talking to Australia.
Look how rapid these bushfires these droughts, all these things have come in a short period of time. Do you think it's a coincidence or not? God is speaking to you guys. Australia you need to repent and take these laws and turn it back to what is right.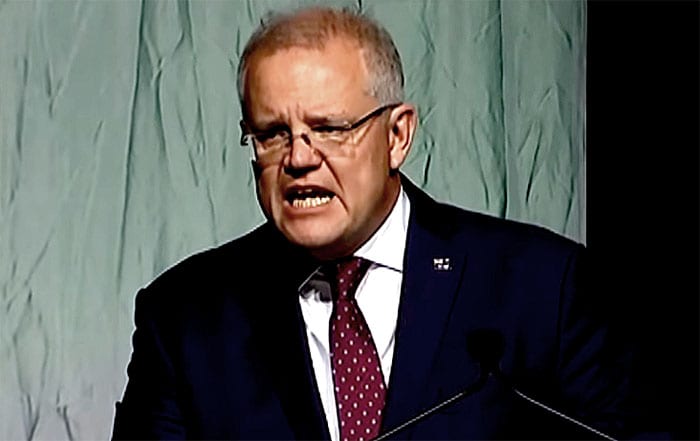 Among those who blasted Folau's comments was Australia's first Pentecostal Prime Minister,
Scott (ScoMo) Morrison
, above, who said:
I thought these were appallingly insensitive comments. They were appalling comments and he is a free citizen, he can say whatever he likes. But that doesn't mean he can't have regard to the grievous offence this would have caused to people whose homes have been burnt down.

And I'm sure to many Christians around Australia for whom that is not their view at all and who's thoughts and prayers, let me stress, are very much with those who are suffering.
And Opposition leader Anthony Albanese tweeted:
This is pretty reprehensible. Some people might not want to give his comments any more oxygen than they deserve, and I get that. But for people in leadership positions, it's on us to reject this rubbish. To call it out.
Hillsong Church Founder Brian Houston delivered a message to all Australians affected by the fires and in a post stated "Pray for your Nation, don't condemn it" in a shot at Folau.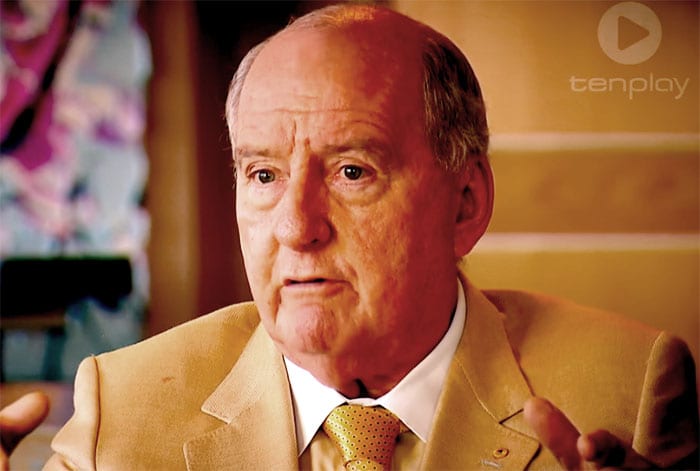 Folau insisted he  is sharing the message "out of love" but even staunch ally broadcaster Alan Jones, above, condemned the comments on his 2GB radio programme
Israel is a lovely human being, I know him well. But, Israel, button up. These comments don't help.
And Sky News contributor Gemma Tognini said:
As a Christian I feel so desperately sad reading that because that's not the nature of God, that's not the heart of God … I feel like wearing a T-shirt saying 'not on my team'.

At least I will say this, (Folau) is willing to say what he thinks and stand by his beliefs … That being said, there's no such thing as freedom from consequences. It's almost as if he's acting as if he doesn't care if he ever plays rugby again – and he may not care.

I just look at him and say 'why would you say such divisive, hurtful things?' It's a hurtful thing to say to someone who has lost their home in a bushfire – that God hates you and he's punishing you. Nothing could be further from the truth. It's manure.
Hat tip: BarrieJohn