WHILE the toxic fall-out over the Catholic Church's hugely divisive 'pagan' Amazon Synod rages on and on (see here and here), the Church of England has become enmeshed in a more parochial spat over yoga, Hinduism and Buddhism.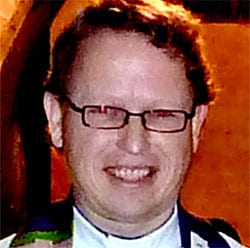 It all began when the reverend Nigel Dilkes of St Mary's Church in Bilton, Barnstable, refused to hire the church hall to local yoga teacher, Atsuko Kato.
Dilkes said the classes were "not compatible with Christian beliefs" and urged people to practice similar activities such as Pilates instead.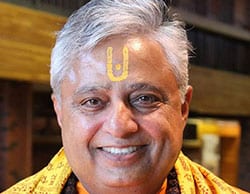 News of the ban quickly reached the ears of  a 'distinguished religious statesman' – Arizona-based Rajan Zed, President of the Universal Society of Hinduism, left.
He immediately called on the Archbishop of Canterbury, Justin Welby, and the UK's embattled clown of a Prime Minister, Boris "Bojo" Johnson, to intervene.
He also said that Dilkes should "show some maturity" and revisit the isssue. He said by not allowing the classes to take place Dilkes was depriving the area communities of the "valuable opportunities the multi-beneficial yoga" provides.
Now its reported that an Anglican Church leader has intervened. Archdeacon Mark Butchers of Barnstaple, who oversees churches in North Devon, explained the Church's official stance on yoga. He said that C of E that parishes aim to be as welcoming as possible to a wide variety of community groups. However, each parish is allowed to create its own policies for renting a church hall.
Many parishes are entirely open to hosting yoga exercise classes, emphasising the health benefits for both individuals and communities which yoga offers.

Some parishes feel that because yoga has its spiritual roots in Hinduism and Buddhism, it does not fit with Christian spirituality which is rooted in the love of God revealed in Jesus; and so they do not allow traditional yoga classes, but would welcome other health and fitness groups such as Pilates.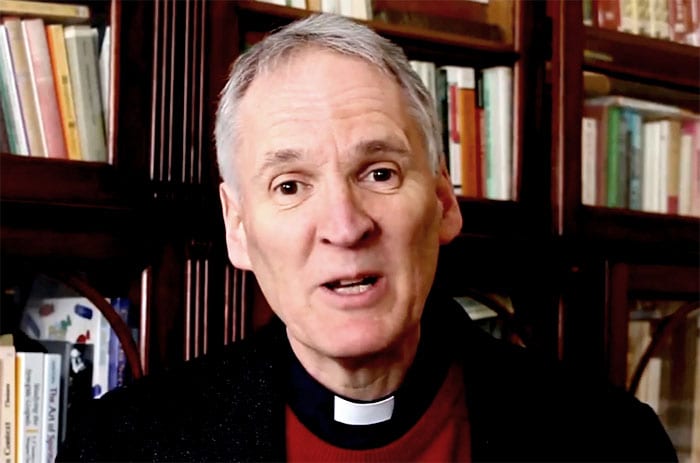 Butchers, above, also said that there are a range of views on the topic with the Church, but they all desire to serve communities:
With joy according to the values and beliefs of our Christian faith.
Rev Deborah Parsons, Interfaith Advisor for the Diocese of Exeter added:
We're invited to be curious, to listen to difference and to re-imagine how to be Love's Presence in every community.

Through respectful listening we can come to a deeper understanding of each other. Jesus the Christ modelled this by his engagement with and love for the outsider. He crossed borders and boundaries and questioned taboos. He spread an aroma of love.