STEPHEN Olayinka, above, senior pastor at Watersprings Christian Centre (WCC) in Luton near London, has been jailed for three months after investigators exposed a fake insurance claim he'd made for 'road crash injuries.'
Olayinka, 48, did in fact have his musculoskeletal problems – but these were caused when he lifted heavy luggage during a preaching tour of America. Which is odd, given that godly geezers usually pay rent boys to 'lift their luggage'.
The pastor made out that his injuries came from a road crash, and he tried to claim £31,000 from insurance firm Admiral – an amount he said was for injuries  that prevented him doing his second job as an IT worker. He said his injuries resulted him losing a £31,000 contract.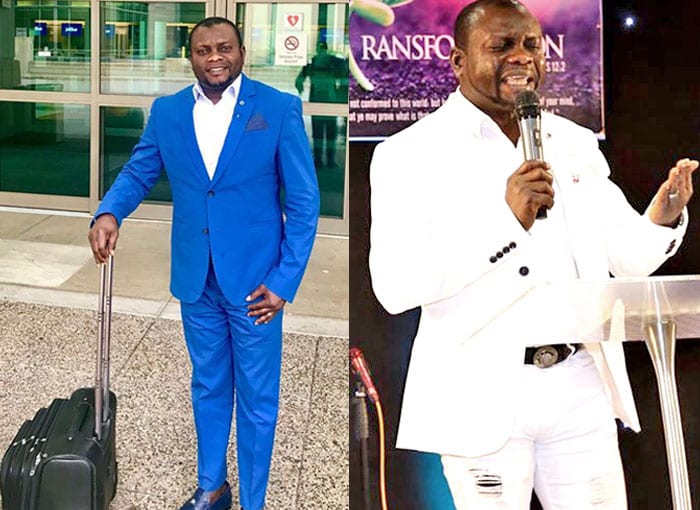 The trendy pastor was also ordered to pay £16,000 costs after he was found guilty of contempt of court for making false statements in relation to a personal injury claim.
Olayinka argued the court should "exercise its discretion" to suspend any sentence given that he is:
A pastor of previous good standing.
But Judge Heather Williams decided the crime was so serious Olayinka should spend time in prison.
Emily Robins, of Horwich Farrelly – the law firm, which probed the case – said:
Mr Olayinka's costly mistake should serve as an example to anyone else believing that insurance fraud is a victimless crime and that even if they are caught there will be little consequence.
Admiral's head of claims Lorna Connelly added:
We also hope the decision at the High Court will make claimants think twice before bringing these cases to court in the first place.
Hat tip: BarrieJohn