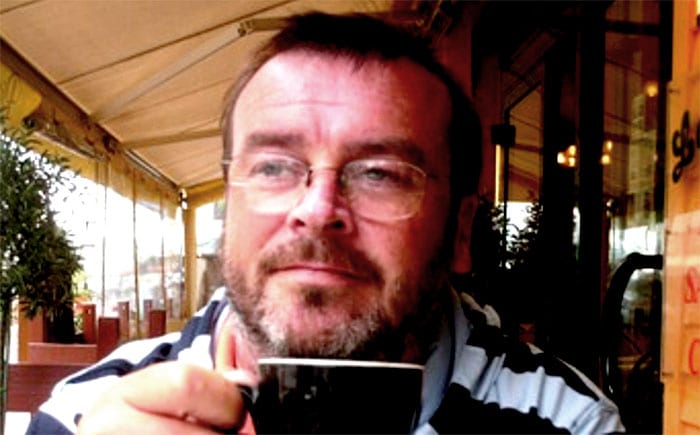 BY their tweets you shall know them. And what we know from the Twitter posts of Rev Richard Cameron, above, minister at Scotstoun Parish Church in Scotland, is that he's a thoroughly nasty piece of work.
Cameron –  Pastor Richard @ the biblestrue on Twitter – was exposed this week as a hater of gays and Muslims after he heckled Jeremy Corbyn. He approached the Labour leader in Glasgow and asked:
Do you think that the man who is going to be prime minister of this country should be a terrorist sympathiser, Mr Corbyn?.
He also asked commented on the scarf Corbyn was wearing:
I thought you'd be wearing your Islamic jihad scarf.
He also asked Corbyn, who had been gifted the scarf by representatives of the Who Cares Scotland charity:
Who's going to be the first terrorist invited to the House of Commons when you're Prime Minister?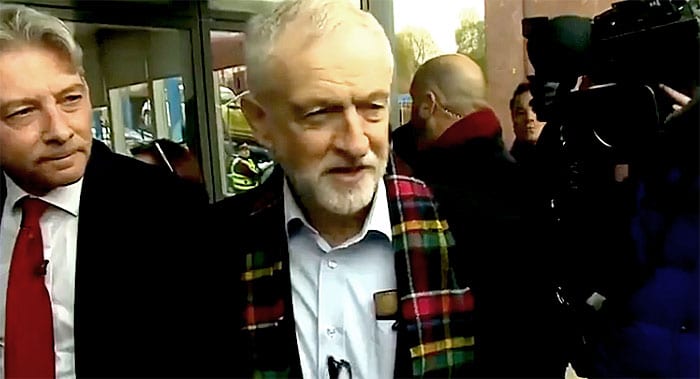 After the incident the Labour Party highlighted  a series of controversial past tweets from Cameron, who posted that "homosexual behaviour is a sin" and "allowing children to change their gender is wicked"
In September he tweeted:
Christ has the power to help and change anyone. Obviously many gays hate this because want to carry on in their perversion.
He also shared a series of controversial views on Islam, describing terrorism as "a problem Islam needs to deal with", a full face veil as "oppressive and unBritish" and the prophet Mohammed as "a violent man".
Green MSP Ross Greer, a member of the Church of Scotland, tweeted:
Bigoted nonsense directed at Corbyn today doesn't represent the @churchscotland. The bigoted tweets surfacing certainly don't.

Do I wish the Kirk were robust in rejecting fringe figures like this guy? Yes. We must do so much better to say this isn't who we are & isn't acceptable.
A Church of Scotland spokeswoman said:
There has been significant concern raised today about the comments made by Rev Richard Cameron and his social media use.

At this stage all we can say is that there is a formal complaints process and that any complaints we receive in relation to this matter will be taken seriously and addressed.

We do deplore any comments which are Islamophobic or homophobic. The Church of Scotland works closely with our Islamic neighbours and the General Assembly has taken a strong position and said formally that we decry homophobia in any form.
Cameron says on the his church's website:
I became the minister of Scotstoun Parish Church on the 14th of August, 2000. The joy of ministry to me is seeing unbelievers come to faith and grow into real men and women of the faith. The Lord brought me here and I'll be the pastor here until he tells me otherwise. His will be done!  
Cameron told the Daily Record he retweets posts he agrees with.
On Tuesday he retweeted a post which read:
How can raising a boy as a girl not be child abuse? It is emotional, mental and sexual abuse surely?
He also shared a link to a Jacob William Rees-Mogg You Tube video and said:
Jacob Rees Mogg explains eloquently why he opposes all abortion and voted against same-sex marriage.
On November 8 he encouraged his followers to resist Stonewall, a lesbian, gay, bisexual and transgender rights charity.
Cameron said he had no regrets over how he handled the situation and branded Corbyn a 'dangerous' man.
I'm not scared to voice my concerns. I have no issues with the Labour Party. Jeremy Corbyn is the problem. I don't think the media are looking into what his underlying beliefs are. People will be in great fear if he becomes the leader of our country.

I don't have strong politic views. I'm a boring, sensible, democratic but I think this group have hijacked the Labour party.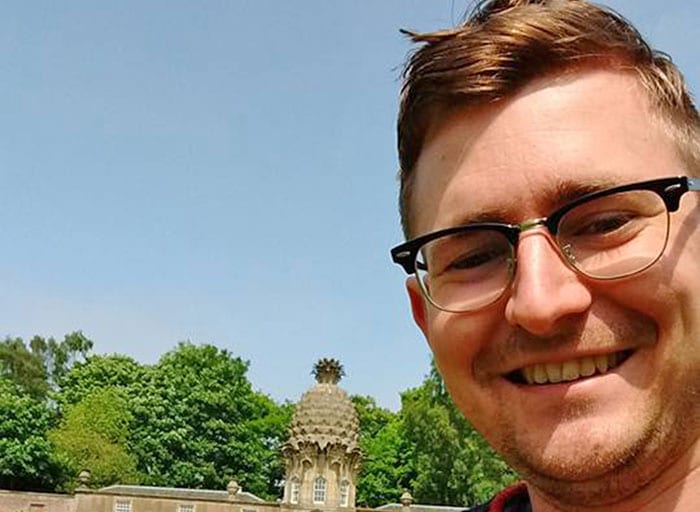 It has since emerged that Humanist Society Scotland complained about Cameron's bigotry on social media in February this year – a full nine months ago. The society's Scotland Chief Executive Fraser Sutherland, above, complained about a tirade against Humanists.
The Presbytery of Glasgow closed the complaint, noting they had "given advice in relation to social media" to the minister.
Responding Cameron's tirade against Corbybn, Fraser Sutherland said:
Unfortunately I'm not surprised by the actions of Rev Cameron given I highlighted his aggressive approach to other faiths and beliefs on social media to the Kirk over nine months ago.

It is disappointing that very little appears to have happened in this time and he's continuing to denigrate people of different beliefs to his so publicly. It's disappointing that it's taken for him to target a UK political leader for the Church to take complaints against him seriously.
Cameron's actions also drew criticism from the Muslim Council of Scotland. A spokesperson criticised his "divisive" actions.  They said:
We appreciate these comments are not representative of the Church of Scotland. They are deeply disappointing, given we are currently in Interfaith Week.