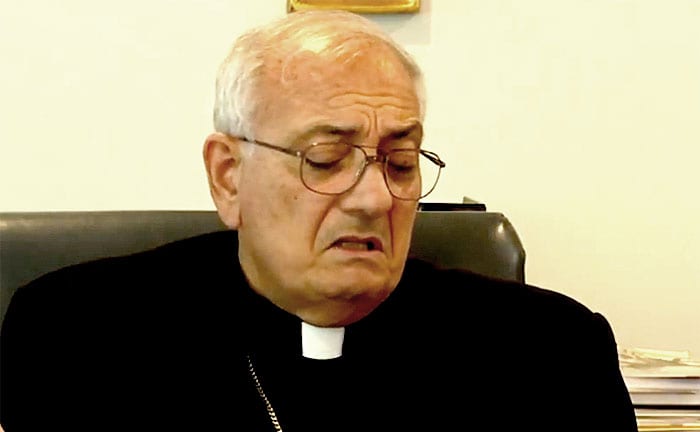 Last month Pope Francis put Bishop Nicholas DiMarzio, above, head of the Brooklyn Diocese, in charge of investigating a sex-abuse scandal in the Buffalo Diocese.
This happened after Bishop Joseph Malone had come under fire for allegedly bungling that investigation.
Now its reported that DiMarzio is himself an abuser and that his alleged victim – Mark Matzek, 56 – had repeatedly been molested when he served as an altar boy at St Nicholas Church and a student at St Nicholas School in Jersey City between approximately 1974 and 1975
Matzek's lawyer Mitchell Garabedian, told the New York Post that, at the time, Matzek was between 11 and 12 years old and DiMarzio was a parish priest in New Jersey in his 30s.
A second priest, the late Rev Albert Mark, also allegedly participated in the abuse, Matzek said. He and his lawyer are preparing a lawsuit against the church over the alleged abuse.
DiMarzio said in a statement that there is no truth to the claims.
In my nearly 50-year ministry as a priest, I have never engaged in unlawful or inappropriate behavior, and I emphatically deny this allegation. I am confident I will be fully vindicated.
Garabedian said the church needs to answer for DiMarzio's alleged abuse.
It is time for the police to investigate the investigator Bishop DiMarzio. The investigation should include questioning Pope Francis about his appointment of the bishop as investigator.
Garabedian added that his client wasn't emotionally prepared to speak to the press.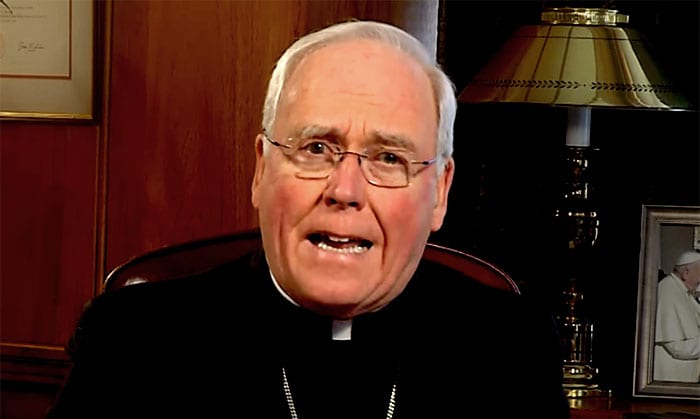 Meanwhile,
a petition
calling for the resignation of Joseph Malone, above, has attracted almost 13,000 signatures. The petition says:
We request the immediate resignation of Bishop Richard J. Malone as Bishop of the Diocese of Buffalo, NY. Just as clergy must resign when found guilty of sexual crimes and sins perpetrated under the guise of holiness and authority so must this Bishop resign for being a silent accomplice in these crimes and sins committed by clergy in the Diocese of Buffalo.

By this Bishop's inaction, deceit, and indifference he has placed the youth – the very future of the Diocese of Buffalo – in grave danger of becoming the next dehumanizing statistic in the Church's sexual abuse and misconduct crisis.

Though local politicians and business leaders have called for his resignation, this Bishop remains stubbornly indignant and seemingly unaware of his complete loss of credibility among the Catholics in the Diocese of Buffalo.

His reputation has become irreparably tainted by his self-admitted involvement in aiding and abetting sexual predators.

Until a more trust-worthy leader is chosen, the Diocese of Buffalo, and its surrounding community, will continue to suffer real spiritual, social, and financial damages. For these reasons, and to allow for the long process of recovery and rebuilding to begin, we request the immediate resignation of Bishop Richard J. Malone as Bishop of the Diocese of Buffalo, NY.
In September Malone called a news conference to say he has no plans to resign.