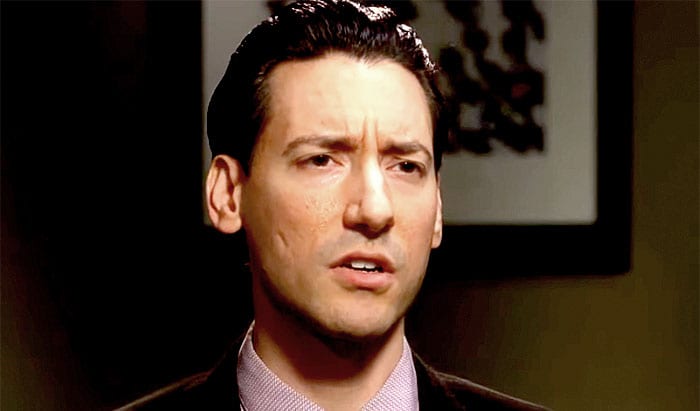 DAVID Daleiden, above, and his Center for Medical Progress (CMP) have been ordered to pay Planned Parenthood over $2 million in damages at the conclusion of a civil lawsuit in California.
A jury found that Daleiden, a devout Catholic, and his Center caused "substantial harm" to PP by posing as members of a biomedical procurement company and secretly recording their discussions with Planned Parenthood leadership in order to expose the aorganisation's practices.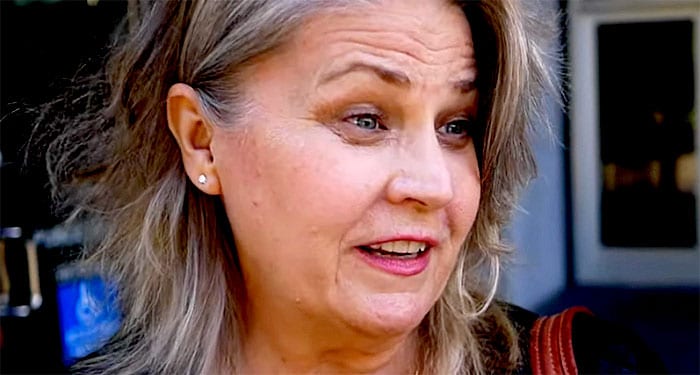 Daleiden and his colleague, Sandra Merritt, above, attended "abortion industry" conferences from 2013 to 2015 under the names Robert Sarkis and Susan Tennenbaum pfetending to be representatives of a company they called BioMax Procurement Services. They recorded their conversations as they sought to learn about Planned Parenthood's abortion practices and harvesting partnerships.
CMP then publicly released video footage of the undercover investigation, showing various Planned Parenthood leaders and representatives of biomedical companies "callously discussing extracting unborn children from the womb so that their body parts can be collected and sold for research."
Planned Parenthood accused Daleiden of initiating a smear campaign to try to harm its organisation and soon sued CMP over the matter, alleging fraud, trespass, breach of conduct, and eavesdropping as part of a conspiracy under the federal Racketeer Influenced and Corrupt Organizations Act (RICO).
Planned Parenthood attorney Rhonda Trotter asserted during the six-week trialL
The defendants' plan here was not to find crimes, and it was not about journalism. It was about using any means, including illegal means, to destroy Planned Parenthood.
US District Court Judge William Orrick III instructed the jury to find Daleiden guilty of trespass.
I have already determined that these defendants trespassed at each of these locations. Because I determined that these defendants trespassed, the law assumes that Planned Parenthood has been harmed and is entitled to an award of nominal damages such as one dollar for each trespass.
Orrick also told jurors that they could not take into account any information that Daleiden discovered during his investigation but only what he knew before launching the undercover project.
The First Amendment is not a defense to the claims in this case for the jury to conside. Defendants' argument that they were citizen journalists was admissible as context for the defendants' case, not as a legal defense.
Jurors consequently concluded that Daleiden's actions constituted the malice and fraud elements required in order to award Planned Parenthood punitive damages, settling on a payment of $870K. Another $470K in compensatory damages was granted for "security upgrades" and screening, and CMP estimates the total damages, when RICO is factored, to be nearly $2.3 million.
Planned Parenthood has expressed satisfaction with the ruling, with attorney Trotter saying:
The jury has spoken loud and clear. Those who violate the law in an effort to limit access to reproductive rights and health care will be held accountable.
But Daleiden believes the entire lawsuit was simply retaliation for publicly exposing Planned Parenthood's practices and partnerships, and that Orrick was not just in his judgment. His legal team plans to appeal.
Justice was not done today in San Francisco. While top Planned Parenthood witnesses spent six weeks testifying under oath that the undercover videos are true and Planned Parenthood sold fetal organs on a quid pro quo basis, a biased judge with close Planned Parenthood ties spent six weeks influencing the jury with pre-determined rulings and suppressing the video evidence, all in order to rubber-stamp Planned Parenthood's lawsuit attack on the First Amendment.
Peter Breen of the Thomas More Society, which irepresented Daleiden in court, said:
This lawsuit is payback for David Daleiden exposing Planned Parenthood's dirty business of buying and selling fetal parts and organs. Rather than face up to its heinous doings, Planned Parenthood chose to persecute the person who exposed it. I am fully confident that when this case has run its course, justice will prevail, and David will be vindicated.