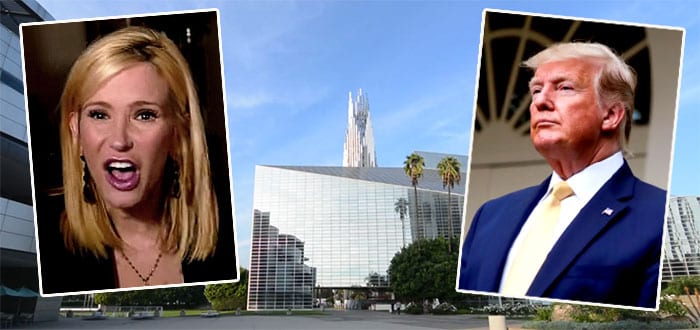 IT'S just been revealed that Donald Trump was so smitten with Paula White-Cain, the latest addition to his White House Squad, that he once offered a to build her a magnificent glass megachurch, similar to the one in Los Angeles.
The revelation came in a new book White-Cain is flogging – an autobiography called Something Greater: Finding Triumph Over Trials.
White-Cain claims that, back in 2006, Trump – who by that time had already notched up five corporate bankruptcies – was thinking of building a glass cathedral.
He wanted to build a house of God. He said, 'Let's do this, let's build this before we're too old'.
Trump had an architect in place and was eager to have her take charge of the church, but White-Cain said the timing wasn't right for her. At the time, her ministry was on nine TV networks, and she was heading to a divorce from her second husband in 2007.
Parts of her book discuss her 18-year "friendship" with Trump.
"He is a Christian," she said. But, she added, he's quiet about it, not a Bible-quoter like former President Bill Clinton.
That's because Trump's biblically illiterate.
Or as White-Cain more euphemistically puts it:
He doesn't know 'Christian-ese'. Most people don't.
She had never before revealed Trump's desire to build a church. Saying it was "part of a dream", White-Cain suggested that it was going to be similar to the then evangelical Crystal Cathedral in Los Angeles, which went bust in 2012 and was sold to the local Catholic diocese and rechristened Christ Cathedral.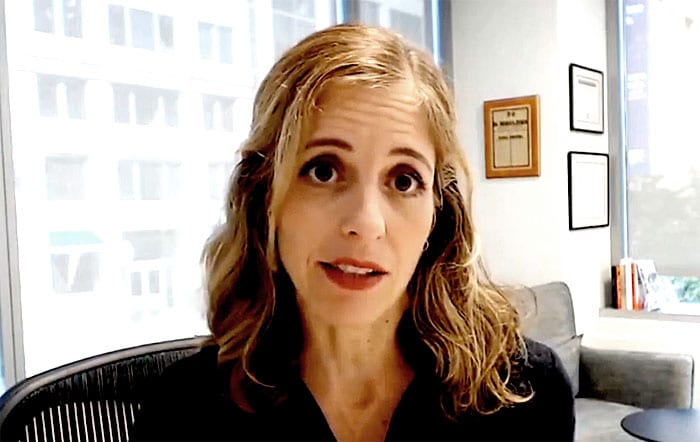 Meanwhile Americans United for Separation of Church and State has slammed White-Cain appointment. It said in a statement last Friday, Americans United President Rachel Laser, above, said:
Televangelist Paula White is unfit to serve in the position of advisor to the White House Faith and Opportunity Initiative. She has no experience in government or public service and no history of undertaking the kind of interfaith outreach necessary for this role. Instead, she has operated in the shadows to influence public policies that discriminate against women, LGBTQ people and religious minorities, and the nomination of partisan judges who will support those harmful policies.
She added:
This appointment is yet another example of President Trump pandering to his evangelical Christian supporters as he scrambles to secure his base amidst an impeachment investigation.
Americans United, incidentally, has again been named one of the US top charities. It has just announced that it received its 10th consecutive four-star rating from Charity Navigator, which has also placed FFRF in the tiny fraction of charities attaining a 100 percent accountability and transparency score.
White-Cain prayed at a rally in June of this year when Trump announced his re-election bid, saying:
Let every demonic network who has aligned itself against the purpose, against the calling of President Trump, let it be broken, let it be torn down in the name of Jesus!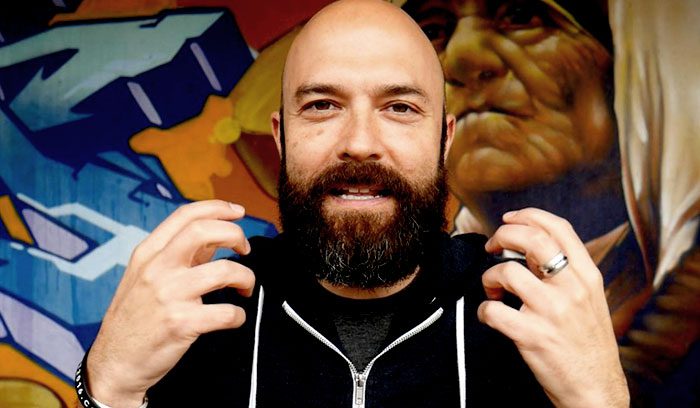 I guess she'd will now be identifying ex-pastor Joshua Harris, above, as being part of that "demonic network", for Harris – who made international headlines earlier this year when he walked away from Christianity – is now claiming that some of the massive support Trump has enjoyed from the evangelical community has been:
Incredibly damaging to the Gospel and to the church. I don't think it's going to end well.
Hat tip: BarrieJohn (Harris report)