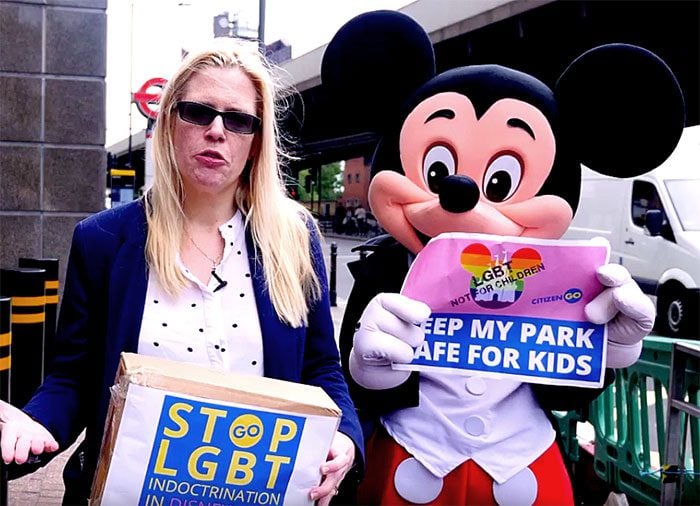 IN JUNE this year Caroline Farrow, Catholic bigot and mother of five, was ordered off the London premises of Disney's headquarters. The corporation refused to accept her CitizenGo petition complaining about Disney's 'LGBT indoctrination', and she was  told to shove it where the sun don't shine.
Farrow then decided to travel to Florida to deliver the petition – signed by more than 400,000 people – but yesterday (Tuesday) she was told that she couldn't board a flight to Orlando, despite having been approved by the US's Electronic System for Travel Authorisation (ESTA).
LifeSiteNews reports that no reason was given for the flight denial, and suggests that it had been orchestrated by vindictive homosexuals and/or transsexuals.
LSN's Dorothy Cummings McLean wrote that Farrow has been the victim of harassment by online transgender activists for months because she has publicly voiced her concerns for children who are given hormones and surgery in attempts to make them look like members of the opposite sex.
Activists for the transgender cause have fraudulently sent food delivery orders to her home, doxxed her and her family, and even published photographs of her children's school. Now it looks as if they may have made false accusations to the US Embassy in London.

One of Farrow's tormentors, Dr. Adrian Harrop, is currently hinting on Twitter that he is responsible for having CitizenGO's director barred from the U.S.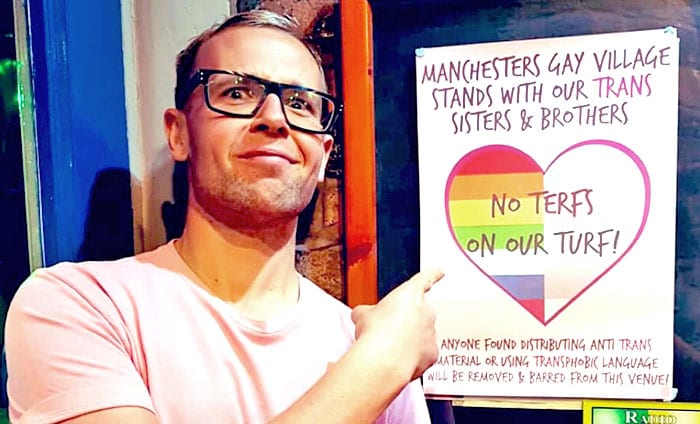 Cummings claims that Harrop, above, who does not consider himself transgender:
Has made complaints concerning other women fighting for their rights in the face of men's attempts to redefine the definition of women.
LSN says it has contacted the US Embassy in London, the US State Department, and the office of Florida Governor Ron DeSantis and is waiting for responses regarding the Farrow case.
Farrow told LSN that the constant harassment by LGBT activists has had a strong impact on her life.
I'm living in fear, I can't go about my daily business. I'm being treated for anxiety.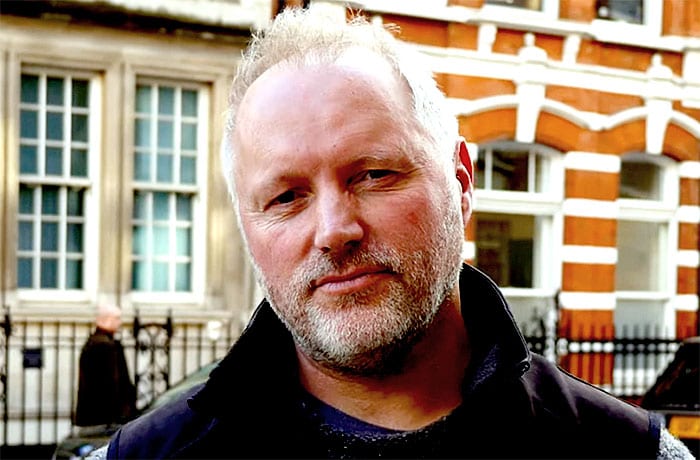 Harry Miller, above, of Fair Cop, an organisation devoted to ensuring that British police respect free speech, told LSN that Farrow's travel ban was "absolutely shocking." He, too, believes that she was barred from the US because one or more of "a group of ideologues" contacted the US Embassy in London.
There are activists who do not like Caroline and anyone else who stands against transgender ideology.
Miller said that the activists have made their intent to disrupt Farrow's travel plans quite plain on Twitter, which is why he believes they may have contacted the US Embassy with stories about Farrow.
They're hiding there in the open, and that's exactly what they do. They really believe that they're on a mission, and any dissenting voice needs to be shut down.
Miller, a former policeman, is concerned that police investigating supposed "hate incidents"― like saying one does not believe a man can become a woman ― will one day happen in America as it does in the UK.
What happens here, will happen there.
What LSN DIDN'T report is that Miller was investigated by police at the beginning of 2019 hateful tweets.