In 2017, The Catholic Herald reported that June was a "grim" month for Christians and pro-lifers in parliament, and pointed out that among those who lost their seats after the general election was Labour's Rob Flello, a Catholic convert who once said: 'I could no more leave my faith at the door of the House of Commons than I could my name or my gender or my arms and legs.'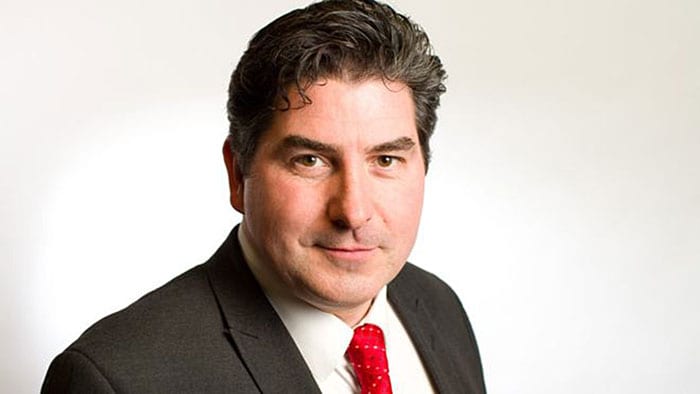 Well Flello, above, has taken another knock. After abandoning Labour for the Lib Dems, Flello was due to stand in the upcoming election, but this week was dumped after the party learned about his views on gay marriage and abortion.
Rob Flello told Premier he is worried about Christians' future in politics and will now not vote for the Lib Dems. He's also seeking legal advice about his treatment.
Flello was stood down as the prospective parliamentary candidate for Stoke-on-Trent in the election, 36 hours after he was voted in by the local Lib Dem branch.
The politician said he was disappointed to see the statement issued by the Lib Dem press team to the local BBC station that said he was no longer going to be their candidate in the constituency. The statement said:
We do our best to screen candidates in our approval process. In this case it only became clear over the past few days how greatly his values diverge from ours.
Flello said:
In my view, this is just blatant discrimination on the grounds of my religious beliefs and deeply, deeply troubling as to what the implications are for Christians across the UK who will be making a decision in 29 days' time about who they vote for and quite clearly there is a problem with practicing Christians and, it will appear, the Liberal Democrat Party.

I have been a member of parliament for 12 years, I have well known, well documented view on issues such as abortion, pro-life issues, same-sex marriage – issues that I feel very passionately about and really go to the heart of who I am as a Christian, first and foremost, and then, secondly, as an MP.
Flello said:
I've been trying to get exact details and information from the Lib Dems because they would not release anything officially about what the problem was.

I've still not had anything from them to say what it is that I've done or said or what views in particular they find objectionable. As far as I can see they've not followed any of their proper processes. I'm somewhat at a loss, other than a very brief statement that they put out to local radio and certainly not to me.

I think I'm most deeply troubled as to the impact this has on freedom of religion and the ability of people to stand for that particular party and be a practicing Christian.
Speaking about his time as a Labour MP he commented:
We certainly had a lot of abuse within the Labour Party for my views but I didn't have the hierarchy of the party basically telling me I wasn't able to stand for them on the grounds of my views. Whereas now I have the hierarchy of the Lib Dems telling me that my views are incompatible with that party.
He added:
I feel absolutely betrayed by them really and indeed I think so should any practicing Christian.
When asked if he knew who he was now going to vote for, he replied:
No, I don't actually. I certainly know it won't be Liberal Democrats because I could not in good conscience vote for a party that thinks protecting the most vulnerable people in society, those who are yet to be born, issues around euthanasia, other pro-life issues and indeed generally people who have a faith and want to practice it, I couldn't vote for a party that thinks that is somehow incompatible with the modern world.
Premier said it is waiting for a response from the Liberal Democrat Party.