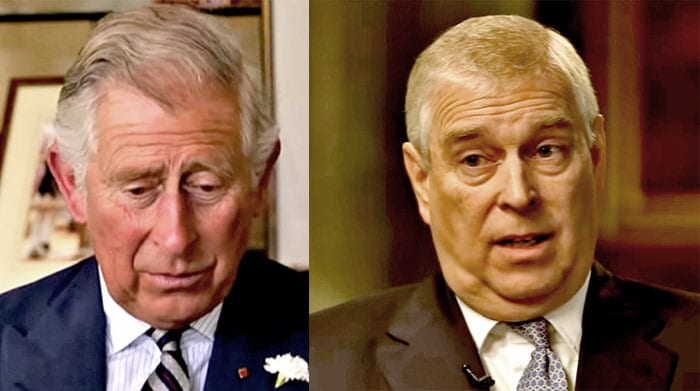 STORY of the week in the British press was the 'train wreck' of an interview Prince Andrew gave about his friendship with convicted paedophile Jeffrey Epstein, but, unless I managed to miss it, it appears that nowhere were readers reminded that Prince Charles once had an equally 'misguided' friendship with Peter Ball, the former Bishop of Lewes, then Gloucester, who was jailed for 32 months for abusing young men.   
Certainly no mention was made of that relationship in the Express, which simply said that Prince Charles would have been "horrified' by the interview.
I was reminded of Charles' relationship with Ball, who died on June 21, 2019, at age 87, by a man who was one of the bishop's victims.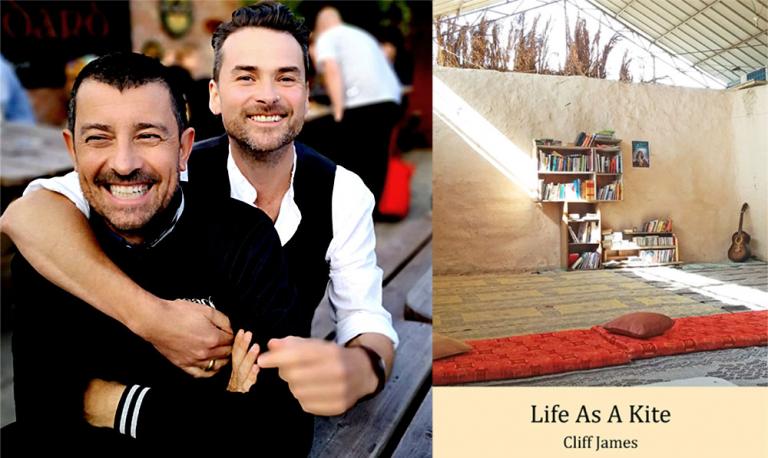 Cadiz-based Cliff James, pictured right with his Spanish partner Alvaro Gallegos, contacted me this week to tell me that he has a book coming out next month entitled Life as a Kite. It will contain some details of the abuse he suffered at the hands of Ball; the stressful process of having to relive that abuse when he gave evidence to the Independent Inquiry into Child Sexual Abuse (IICSA), and the compensation he received from the Diocese of Chichester.
The money awarded to Cliff enabled him to travel extensively, but he did not return to the UK because of the rising intolerance and xenophobia unleashed by Brexit. Instead he took out Irish citizenship and settled in the Spanish city of Cadiz, where he met Alvaro, who is also a writer and he settled down to write Life of a Kite.
The back cover of the book says:
The world feels increasingly volatile and polarised. Millions of people are displaced or alienated by abuses of power. Our lives are cluttered, stressful and unsatisfying. Our sense of who we are and where we belong is more fragile than ever.

Following political and personal upheaval at home, Cliff James emigrated from his native England and travelled the globe in search of an ideal society. In his quest for Utopia, he sought enlightenment in Himalayan temples, joined ecological and peace projects in Israel and Palestine, and served at refugee camps and organic farms from Europe to Asia, Australia and South America.

Against a backdrop of global instability, he depicts the intricacies of daily life around the world, the challenges of social and environmental injustice, and the resilience of the human spirit. Life As A Kite is a philosophical as much as a geographical journey, a personal narrative of loss and hope, and a manifesto for a future without frontiers.
I got to know Cliff when he served as secretary for the Gay and Lesbian Humanist Association, of which I was a founder member 40 years ago (the 4oth anniversary of its establishment will be celebrated in London tomorrow.)
I lost contact with him after I moved to Spain almost 10 years ago.  He messaged me out of the blue this week to say that he is now also in Spain and that he will shortly be publishing Life of a Kite.
I am looking for someone to review the book when it's published. If any would like to receive a review copy, please send an email headed "Review request" to barry@freethinker.co.uk.