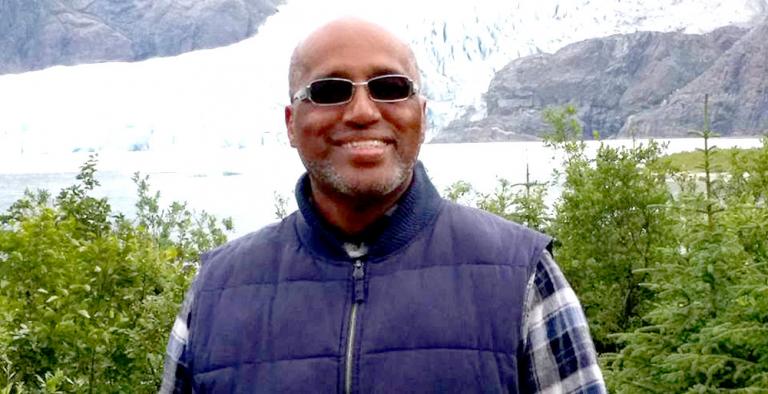 THE alleged victim, a 19-year-old seminarian, was returning from a religious trip to Israel in late November when Cornelius Tilton, above, a pastor, businessman and President of the Christian Bible College of Louisiana, sat next to him and tried to get his hands into the young man's shorts.
A statement from the US Attorney's Office said:
During the flight, Tilton allegedly placed his hand on the victim's bare calf. Tilton continued to touch the victim's thigh, and eventually began rubbing the victim's genitals over the victim's shorts. The victim did not react, or look at Tilton, out of shock and fear.
Prosecutors added.
Tilton took the victim's hand and placed it on Tilton's erect penis, on top of his clothing. The victim got up to go to the bathroom, in hopes of ending the assault. Tilton also went to the bathroom. When the victim and Tilton were back in their seats, Tilton continued to touch the bare skin of the victim's lower back, underneath the victim's clothing. Tilton moved his hand around to the front of the victim's waistline, and attempted to place his hand down the victim's pants, when the victim blocked Tilton's hand with his elbow.
After the student complained to a flight attendant about the incident, Tilton, 65, who is a married great-grandfather, was arrested when the flight landed in Newark, New Jersey and he was charged with one count of abusive sexual contact.
He faces up to two years in federal prison if convicted of the charge, along with a possible fine of up to $250,000, or both.
Tilton, a pastor the Irish Channel Community Church, was in the religious group as an unofficial guide and speaker.
Tilton is married with four adult children, eight grandchildren and one great granddaughter, according to the Christian Bible College of Louisiana. He is also a former chairman of New Orleans area Habitat for Humanity, the New Orleans Mission and Prison Fellowship Ministries, and is a nationally certified in-prison seminar instructor and trainer.
In addition to his work with the church and Bible college, Tilton also leads Tilton Travel and Cruises, which promotes trips to Israel and Caribbean vacations for families and couples.
He further served as a missionary to several African and Central American nations, and serves as a member of various boards, including chair of the New Orleans Ethics Review Board.
According to this report, Tilton became President of the Christian Bible College of Louisiana in May 1999. He wrote on Linkedin his job there involves:
Training Christian men and women for service in local churches and pastors, deacons, youth and christian education workers, as well as individuals looking to improve their knowledge of God's Word and His will.
Tilton was knighted by the French government in 2015 for his work advancing education and French culture in 2015. He was named a Chevalier de l'Ordre des Palmes Academiques (Knight in the Order of the Academic Palms).