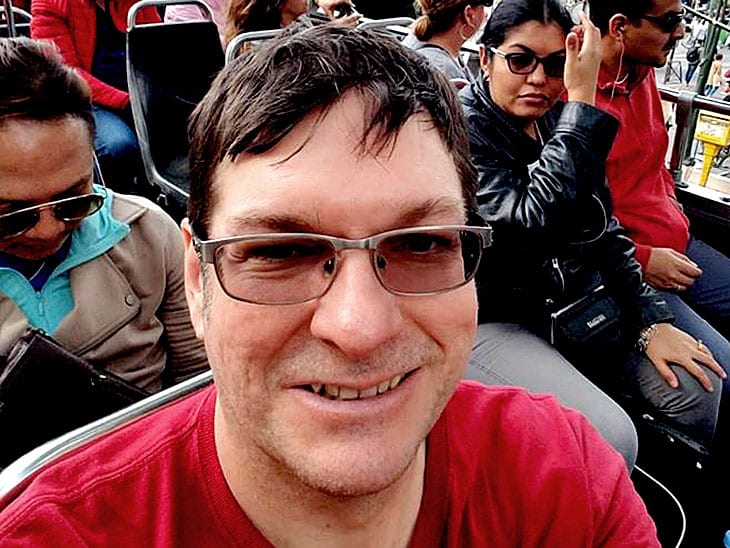 THE row over Christianity Today's recent scathing anti-Trump editorial took a fresh turn this week when Napp Nazworth, above, a political analyst and editor working for the Trump-lovin' Christian Post, walked off the job.
It happened after the Post attacked CT in an editorial, saying:
You may think Trump is a narcissistic, morally challenged, belligerent cad who has no business being president — except for the pesky constitutional fact that over 60 million American voters elected him to it.

You may see Trump as a modern day Cyrus, the Persian king who did God's bidding in assisting in the restoration of Jerusalem. You may think Trump is a Samson-like hero called to realign the Supreme Court, to redirect the economy toward the American worker, and/or to tear down the pillars of Deep State corruption in modern Washington.

But whatever you think — and however you vote — America will certainly survive and is, in significant ways, thriving under a Trump presidency — even if it lasts another four years.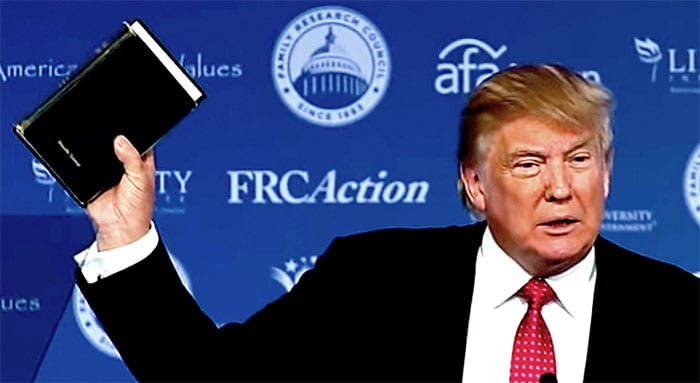 This was too much for Nazworth, who uses the #NeverTrump hashtag on his Twitter bio.
In a December 23 Facebook post he wrote:
Today, rather abruptly, I was forced to make the difficult choice to leave The Christian Post. They decided to publish an editorial that positions them on Team Trump. I can't be an editor for a publication with that editorial voice. I'm saddened by what happened for many reasons. I've been with CP for over 8.5 years, made many friendships, and had lots of exciting opportunities along the way. As long as I was with the company, they strived to be a place that represented the diversity of evangelicalism in the US …

Now, CP has chosen to go in a different direction. Like so many other media companies, they've chosen to silo themselves. They've chosen to represent a narrow (and shrinking) slice of Christianity. That might be a good business decision, short term at least. But it's bad for Democracy, and bad for the Gospel. It means there will be one more place where readers can go for bias confirmation, but one less place where readers can go to exercise their brains on diversity of thought.
This drew a sharp response from one commenter. Keith Morris Daniels said:
Soooooo we just had the most godless president for 8 years. America headed faster towards the end times during that period more than ever before. Now we have a president that actually seeks God, not that he's perfect, but who is? However, your disdain for him and lack of acknowledgment for the antichrist we just had makes you look like a wolf in sheep's clothing …
James Joseph added:
Nap, adios! Don't let the door hit you on the way out! Get out of the way and let someone with a pair of balls run the paper!
But not all the comments were negative. Katie Ro wrote:
You have made a courageous choice, guided by what is Good and True. Even though it will no doubt cost you, your integrity remains intact – and that's where the rubber meets the road. Not in exchanging our birthright for a bowl of soup, as so many in the church have done, not by trading our good sense and consciences to have power in the land, as so many in the church have done, but by standing firm and speaking truth about what is dark, corrupted, and deeply damaging. Bravo, Napp. You are being cheered on and prayed for from this corner of Chicagoland.
The Christian Post addressed Nazworth's departure, saying:
The Christian Post does not normally discuss personnel matters, though we would like to say that we are so very grateful for Napp's contribution over these many years and we wish him the best, We will remain a publication rooted in our Christian faith & committed to objectivity in our reporting & diversity in our opinions.