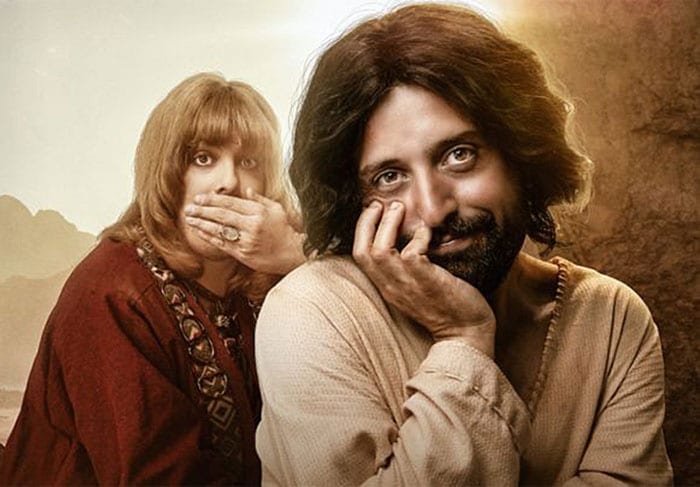 OUTRAGE over Netflix's 'blasphemous' gay Jesus festive season special spilled over into violence last night when a Christmas eve Molotov cocktail attack took place at The Backdoor, headquarters of the Porta dos Fundos comedy group.
According to this report, video security images delivered to the Rio Security Secretariat show that at least three people participated in the crime. Two men got out of a pickup truck and one off a motorcycle.
The attack came less than three weeks after Netflix streamed The First Temptation of Christ, sparking an official government inquiry and claims for damages for alleged offence given to faithful Christians.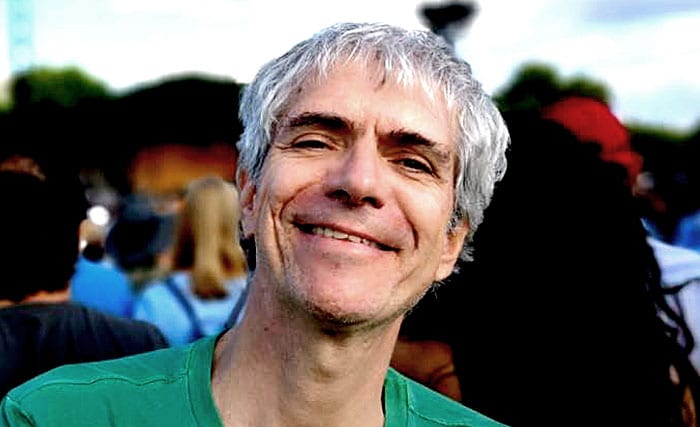 According to UOL journalist Mauricio Stycer, above, the images show that the Molotov cocktails produced huge flames. There were no major consequences because of the swift action of a security  who managed to contain the fire.
The building is in Humaitá, an upscale neighborhood in southern Rio de Janeiro, in an area full of security cameras.
Backdoor released a statement which said:
At dawn on December 24, Christmas Eve, the headquarters of the Bacckdoor was the victim of an attack. Molotov cocktails were thrown at our building. One of the security guards managed to control the fire principle and was not injured even though the action endangered several innocent lives in the company and on the street.

The Backdoor condemns any act of violence and has already made the security camera footage available to the authorities, the Security Secretary and expects those responsible for the attacks to be found and punished. However, our priority right now is the safety of the entire team that works with us.

Once we have more details, we will speak again. But for now, we anticipate that we will move on, more united, stronger, more inspired and confident that the country will survive this storm of hatred and love will prevail along with freedom of speech.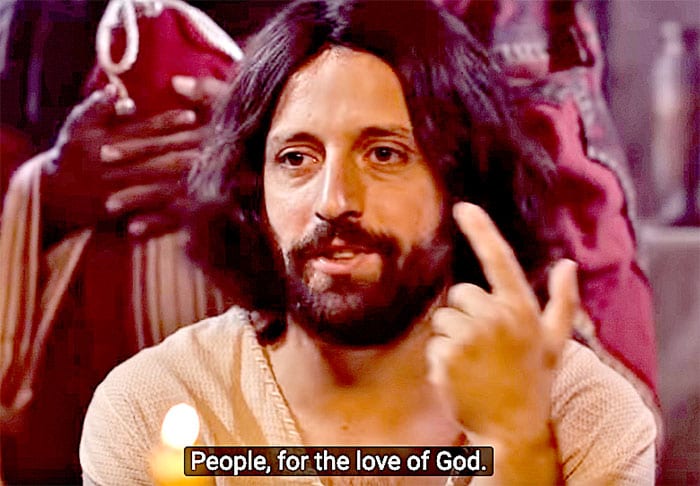 In the Christmas special gay Jesus is portrayed by Gregório Duvivier – seen above in a sketch called Jesus' Secret Friend – and his boyfriend is Fábio Porchat.
In addition, God (Antonio Tabet) is shown living in a love triangle with Jose (Rafael Portugal) and Maria (Evelyn Castro) in The First Temptation of Christ.