Last week 'The Activist Mommy' Elizabeth Johnston was having conniptions over a children's book of demons. She's now moved on to attack St Peter's Church in Malmö, Sweden, for having recently accepted an artwork showing a group of gays and lesbians – and a transsexual up a tree – in, of all places, heaven!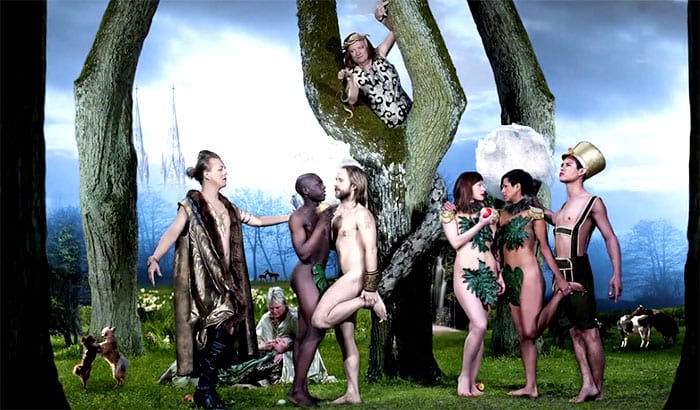 Commenting on the altarpiece created by Swedish lesbian artist Elisabeth Ohlson Wallin, Johnston, writes:
A truly Christian church is a body of believers who profess faith in Christ and gather together to hear the faithful preaching of His Word, partake in the Lord's Supper and baptism, and practice for Heaven by praising and worshiping Him together.

The minute such a group of professing believers abandons any core teaching of God's perfect Word, they cease to be a true church.

St. Paul's … however, has gone far beyond simply abandoning the core teaching of God's perfect Word. They may call themselves a church, but that is the only way in which they are a church … With the installation of a controversial new altarpiece, St. Paul's has signaled to the world that it has completed its rejection of Scripture and its teachings on human sexuality.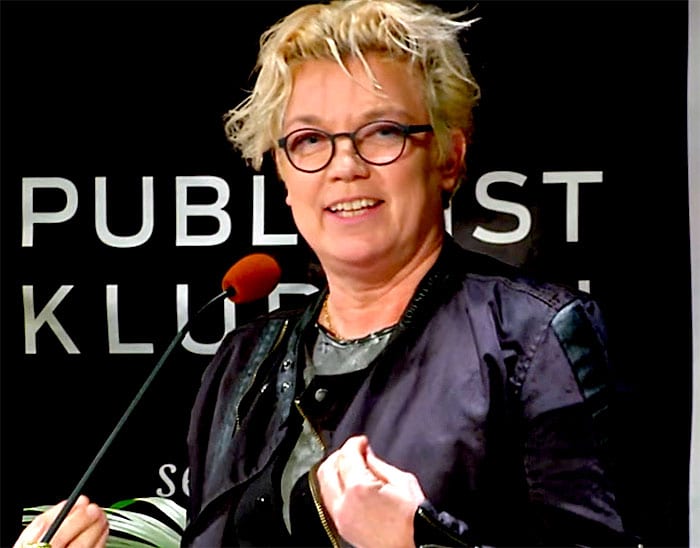 According to this report, Wallin above, created "Paradise" in 2012 and tried to donate it to the Skara Cathedral just before the church was preparing to conduct the first same-sex wedding in its 1,000-year history.
Wallin, who has a history of blending religious imagery with "pro-minority activism", said at the time that she wanted to test if the Church of Sweden was as gay-friendly as it claimed to be when it embraced same-sex marriage in 2009. The Skara Cathedral politely declined the gift, saying it was about political activism and not faith.
Her work was inspired by a painting by Renaissance master Lucas Cranach the Elder. The artist/activist said she wanted to show that, since the beginning of time, the place for gay people was in paradise rather than hell.
The church said in a statement:
We are grateful to Elisabeth's artistry, which enables us to build a credible church that shows that we all, regardless of who we love and identify as, are accommodated in Paradise.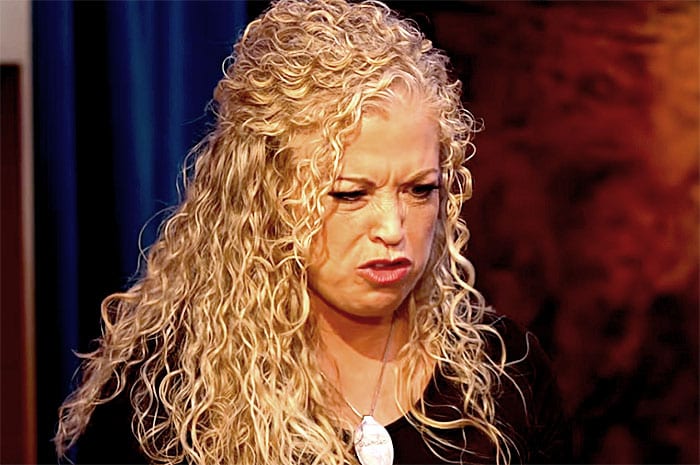 Johnston, above, on the other hand, shrieks:
The irony of a church bearing the name of St. Paul is nearly unbearable. After all, it was this apostle to the Gentiles who wrote in Romans of how 'women exchanged natural relations for those that are contrary to nature; and the men likewise gave up natural relations with women and were consumed with passion for one another, men committing shameless acts with men and receiving in themselves the due penalty for their error.' (Romans 1:26-27 ESV)

Paul also wrote to the Corinthians, saying that'neither the sexually immoral, nor idolaters, nor adulterers, nor men who practice homosexuality, nor thieves, nor the greedy, nor drunkards, nor revilers, nor swindlers will inherit the kingdom of God.' (I Cor. 6:9-10 ESV)

It seems these 'churches' would rather tear out such pages of God's Word in order to posture themselves as 'accepting' in today's culture.