CONTROVERSIAL Memphis pastor Thaddeus Matthews, renowned for his profanity-laced responses to his critics, is back in the news – this time for announcing that he's created a range of panties for his female parishioners that bear his image.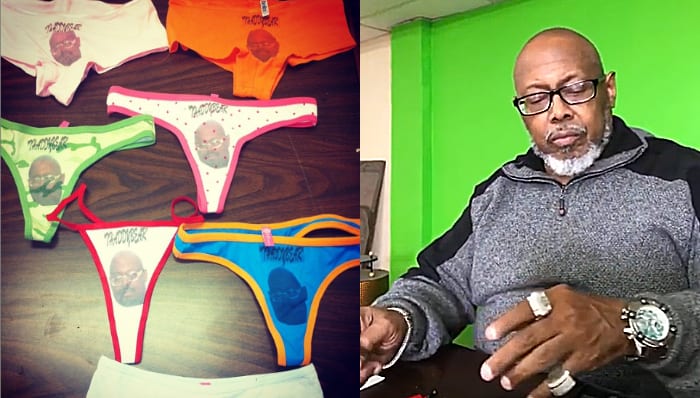 The portly Matthews, of the Naked Truth Liberation and Empowerment Ministries, revealed the panties on his Instagram page, saying:
Ladies get you some ThaddyBear underwear from a small to a 5X.
In another post he captured an image of dirty panties being washed in a sink to prove that some women had been wearing them.
If you don't fancy Matthew's face up close and personal you can choose Jesus's.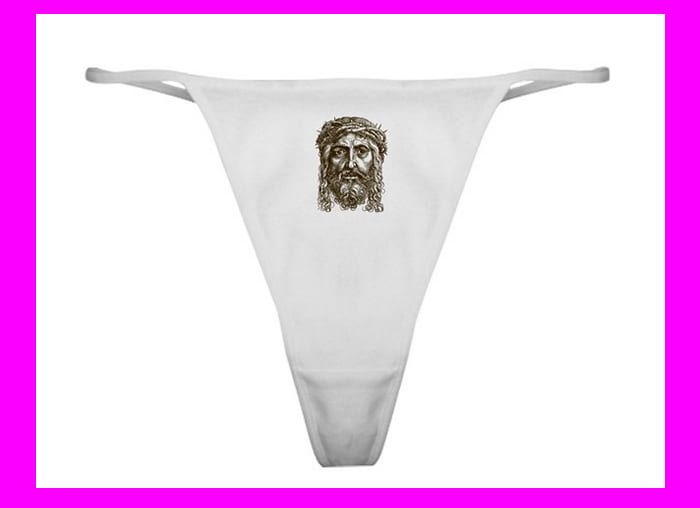 At the beginning of this year, he reacted with anger when he was called out for hosting a sexually provocative twerking contests during "soulful Sundays" at his church, telling his critics  "f*ck you."
He doubled down by saying:
You motherf*ckers who are out here judging, there is nothing in the Bible about dancing but it is judging. Again, f*ck you.
Matthews, who launched his ministry about three years ago, building on a longtime career as a provocative broadcaster in Memphis, doesn't consider his unorthodox ministry offensive to God and told The Christian Post in an interview that he doesn't consider his use of expletives in his messages swearing.
There is a difference in 'cussing' and 'cursing' as people say. The words that we use today like motherf*cker, sh*t, damn, were not words that were used in biblical times.

So I don't have an issue with the cussing. And the people that listen to me don't have an issue with the cussing …
Reacting to the flak he got for the twerking competitions, he said:
I'm not trying to attract the traditional church goer but those in the streets that need to hear a word from God to make a difference in their lives … I know that my posts about my Soulful Sundays which are held here in my gymnasium here at the church is upsetting some of you traditional church folk. 'Oh Lord, he going to hell. Why they doing that in the church?'.

Why is it with your fake phony asses that you believe that because you love God, that you cannot enjoy life. That's the bullshit from the pulpit that you have been taught for years.

There is nothing wrong in you enjoying yourself and enjoying life and we have good clean adult fun each and every Sunday evening, not in my sanctuary, but in my gym, here in Memphis at the Naked Truth Liberation and Empowerment Ministries. So if you're mad get over it because this is something. It's a new day, a new thing and we're trying to save those who are lost.