THE Vatican is reportedly investigating how €1-million of its funds was given towards the production of the first movie by a major film studio to include a male homosexual sex scene.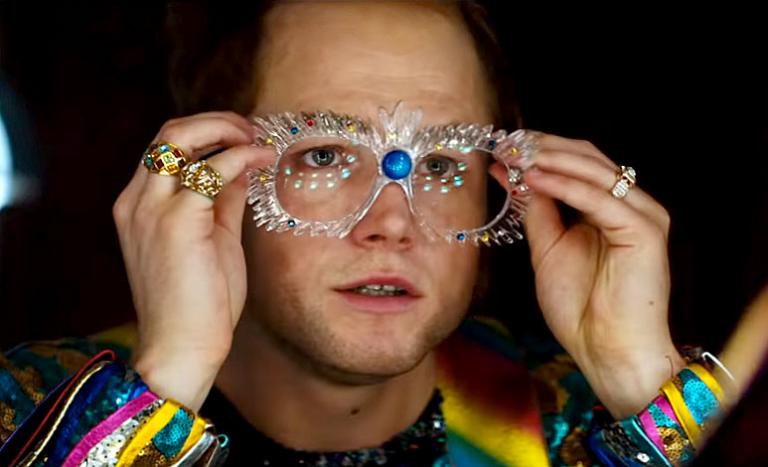 The money for the highly-acclaimed Rocketman, which features Taron Egerton, above, as Elton John, is said to have come from Peter's Pence, a Vatican fund used:
For the many different needs of the Universal Church and for the relief of those most in need.
It was revealed that it also funded the most recent Men in Black to the tune of €3-million.
The revelations emerged out of investigations by Holy See prosecutors into investments in Malta involving capital held by the Vatican's Secretary of State. At the centre of the investigation is Centurion Global Fund, an investment firm based in the Maltese capital of Valletta.
Vatican money accounts for two-thirds of the capital entrusted to Centurion, making the Catholic Church its largest investor. Yet these funds rreportedly went to a series of either "speculative" or "morally problematic" ventures which led to a 4.61 percent loss (about €2 million) in 2018.
Rocketman, which premiered at the Cannes Film Festival and released to British and American theaters in May 2019, grossed $195 million worldwide against a $40 million budget.
It tells the story of British musician Reginal Dwight's rise to fame as Elton John and his "downward spiral into debauchery through drugs, alcohol, and homosexuality", according to LifeSiteNews.
Two months before its release, the Daily Mail reported that Paramount Pictures studios were pressuring its directors to cut the homosexual sex scene but to no avail.
The film was censored in several countries. In Russia, where it was released last June, five minutes were removed from the final cut, and the company responsible for distribution in the country removed all scenes involving homosexuality and drugs. The cuts were heavily criticised by Elton John and Paramount.
It was also censored in Malaysia. Safaruddin Mohammad Ali, director of Malaysia's Film Censorship Board's films unit, said:
We do not allow any scenes that promote LGBTQ in films that are for public viewing.
He added:
Although it is about the real life of Elton John, it is not for him to allow the public to see whatever he does or whatever activities he indulges in that is not our culture.
It was banned in Samoa, "a conservative Christian nation". Principal Censor Leiataua Niuapu explained:
It's a good story, in that it's about an individual trying to move on in life. He [Elton John] went through a difficult family life and managed to move on and become very successful. But there are acts that are not good for public viewing and against the law.
According to Corriere, Centurion Global Fund's fund manager is an Italian resident in Switzerland, Enrico Crasso. The 71-year-old former banker at Credit Suisse, and owner in Lugano of Sogenel Holding, has "managed the Vatican coffers for years," they said.
For this he has received numerous formal letters of thanks from the Secretariat of State and has been awarded a gold medal of merit by the Pope, not to mention millions of euros in commissions. For some months now, inside the Vatican walls, his reputation has begun to show signs of tarnishing. But in Malta he is still the one who decides where to invest the Pope's money.
The Holy See Press Office responded in a statement, saying:
Investigations are in progress, and lines of enquiry which may help clarify the position of the Holy See with respect to the aforementioned funds and any others, are currently being examined by the Vatican judiciary, in collaboration with the competent authorities.
In June we reported that all hell broke loose when Chicago's Holy Name Cathedral organised an outing to see Rocketman.