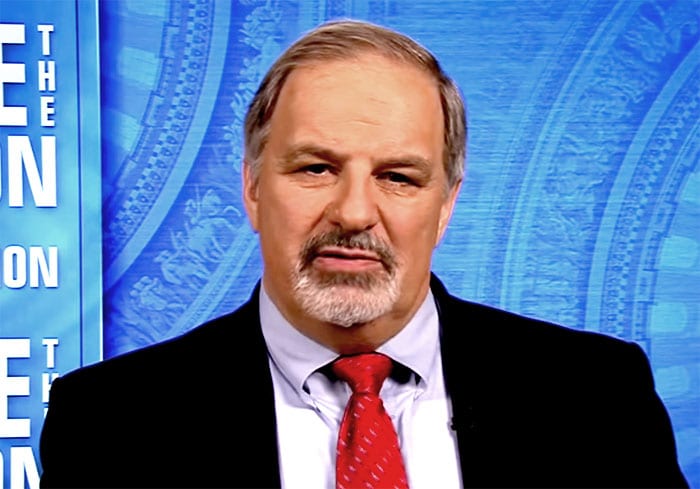 IT'S being widely reported that, in castigating evangelicals who give unqualified support to Donald Trump, the Editor-in-Chief of Christianity Today, Mark Galli, above, last week alienated 'tens-of-millions of Bible-believing Christians.' 
The Washington Post was one of many news outlets that carried reports that scores of evangelical leaders railed against CT for calling for Trump's removal, accusing the magazine founded by the Rev Billy Graham of spiritual presumption against other Christians and cultural elitism.
A letter, sent in an email to CT President and CEO Timothy Dalrymple, was signed by more than 180 prominent evangelical figures. They wrote:
Your editorial offensively questioned the spiritual integrity and Christian witness of tens-of-millions of believers who take seriously their civic and moral obligations. It not only targeted our President; it also targeted those of us who support him, and have supported you.
The nearly 200 writers included such prominent far-right evangelical foghorns such as Mike Huckabee, Gary Bauer, James Dobson, Tony Perkins, Alveda King and Bishop Harry Jackson who said:
We are, in fact, not 'far-right' evangelicals as characterized by the author. Rather, we are Bible-believing Christians and patriotic Americans who are simply grateful that our President has sought our advice as his administration has advanced policies that protect the unborn, promote religious freedom, reform our criminal justice system, contribute to strong working families through paid family leave, protect the freedom of conscience, prioritize parental rights and other matters.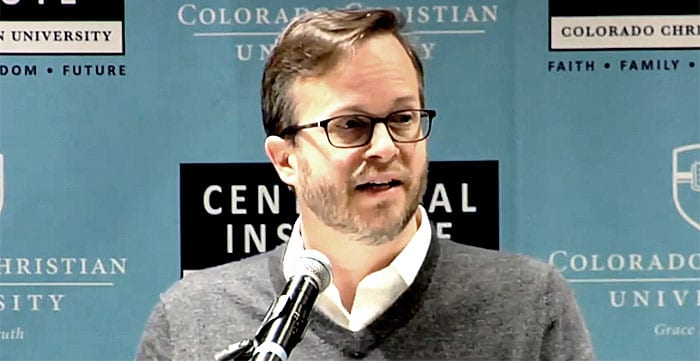 But the magazine is standing its ground and has supported Galli in a in a fresh editorial. Responding to criticism of Galli, Dalrymple, above, warned in an editorial, headlined "The Flag in the Whirlwind":
President Donald Trump would have you believe we are 'far left'. Others have said we are not Bible-believing Christians. Neither is true. Christianity Today is theologically conservative. We are pro-life and pro-family.

We are firm supporters of religious liberties and economic opportunity for men and women to exercise their gifts and create value in the world. We believe in the authority of Scripture.
Dalrymple, who claimed "we have received countless notes of encouragement from readers", said:
Out of love for Jesus and his church, not for political partisanship or intellectual elitism, this is why we feel compelled to say that the alliance of American evangelicalism with this presidency has wrought enormous damage to Christian witness.

It has alienated many of our children and grandchildren. It has harmed African American, Hispanic American, and Asian American brothers and sisters. And it has undercut the efforts of countless missionaries who labor in the far fields of the Lord.

While the Trump administration may be well regarded in some countries, in many more the perception of wholesale evangelical support for the administration has made toxic the reputation of the Bride of Christ.
According to The Independent, subscriptions to CT have increased since it called for Trump's impeachment. Galli told told MSNBC on Sunday:
A stereotypical response [has been] 'thank you, thank you, thank you' with a string of a hundred exclamation points – 'you've said what I've been thinking but haven't been able to articulate, I'm not crazy' . We have lost subscribers but we've had three times as many people start to subscribe.