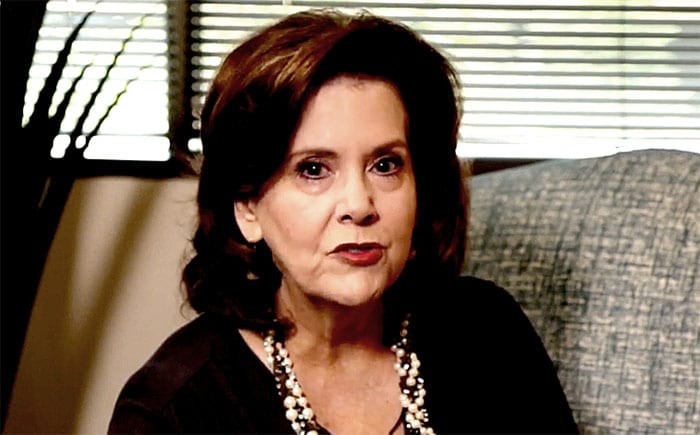 'BIBLE-believing' judge Dianne Hensley wants $10,000 in compensation for an alleged violation of her religious rights.
That violation, according to the wacko from Waco, took the form of a public warning she received last year from the Texas State Commission on Judicial Conduct for refusing to perform same-sex marriages.
A Justice of the Peace in McLennan County, Hensley is a devout Christian who said her conscience prohibited her from doing same-sex weddings. She felt she was entitled to a "religious exemption" from performing them.
The complaint lodged against Hensley said that while Hensley would perform traditional marriages she refused to conduct same-sex marriages.
Hensley made the decision to not perform weddings that went against her beliefs after the US Supreme Court ruled on same-sex couples marrying as a constitutional right in the Obergefell decision.
Instead, she vowed to "politely refer" gay couples to others who would perform the service.
Hensley responded by appealing to her right to follow her beliefs as she sees fit.
For providing a solution to meet a need in my community while remaining faithful to my religious beliefs, I received a 'Public Warning.' No one should be punished for that.
According to the Texas Tribune, Hensley believes the state violated the Texas Religious Freedom Restoration Act (RFRA) and is seeking a
Declaratory judgment from the court decreeing that any justice of the peace may refuse to officiate a same-sex wedding  if the commands of their religious faith forbid them to participate in same-sex marriage ceremonies.
The First Liberty Institute, first port of call for "persecuted Christians" – a law firm closely aligned with the Texas Attorney General's Office –  will represent the Hensley in the lawsuit filed yesterday (Tuesday) in McLennan County District Court.
The public warning issued by the State Commission on Judicial Conduct on November 12, 2018, did not carry a fine. But Hensley claims the investigation and warning:
Substantially burdened the free exercise of her religion, with no compelling justification.
That's why she is seeking damages of $10,000.
Her attorney on the case, Jonathan Mitchell, is a former Solicitor General of Texas.
Texas Attorney General Ken Paxton, who has made religious liberty a priority of his office, has worked alongside the First Liberty Institute in the past, including on a lawsuit against the city of San Antonio after it banned Chick-fil-A from opening a location in its airport.
A spokesman for the Attorney General's office said the State Commission on Judicial Conduct is an independent agency authorised to represent itself in legal proceedings, "which it typically does." It has not yet asked the AG's office for representation, but can, he added.
The interim Executive Director of the State Commission on Judicial Conduct said the agency had not yet been served with the lawsuit and had no comment.
Hensley's case has already generated significant public attention. Two former members of the state's disciplinary board for judges claim Governor Greg Abbott ousted them for initially voting to sanction a Hensley.
Abbott appointed Amy Suhl, a retired technology executive, and Maricela Alvarado, a retired lieutenant colonel in the US Army, to the commission in June 2018 for terms set to expire in 2023. But in a highly unusual move, the Governor's office ultimately excluded them from a list of appointees up for confirmation from the Texas Senate, effectively axing them from the agency.
The appointees said the governor's office claimed he had "decided to go in a different direction", but they believe they were ousted because they had favoured penalising Hensley.
Suhl  said:
What the Governor's doing is wrong. They're not supposed to be trying to coerce people to vote a certain way. It's just not right.
A spokesman for the governor said all nominations are based on merit.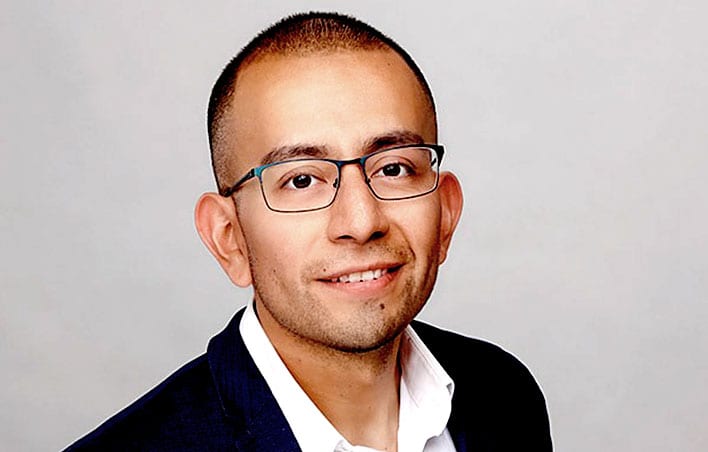 Ricardo Martinez, above, CEO of Equality Texas, said in a statement that as a justice of the peace, Hensley took an oath:
To serve all Texans. These elected officials continue to waste taxpayer money in an obsession to discriminate against gay and transgender Texans. This is not what Texans want or expect from elected officials. Discrimination of any kind is unacceptable. Their actions are mean spirited, futile, a waste of taxpayer money and most importantly, it's wrong.