PASTOR David Lynn, a vocal campaigner against Toronto's LGBT community, is alleging persecution after the authorities tossed his church – Christ's Forgiveness Ministries – out of a city-owned facility. They also barred him and CFM from using any other public premises.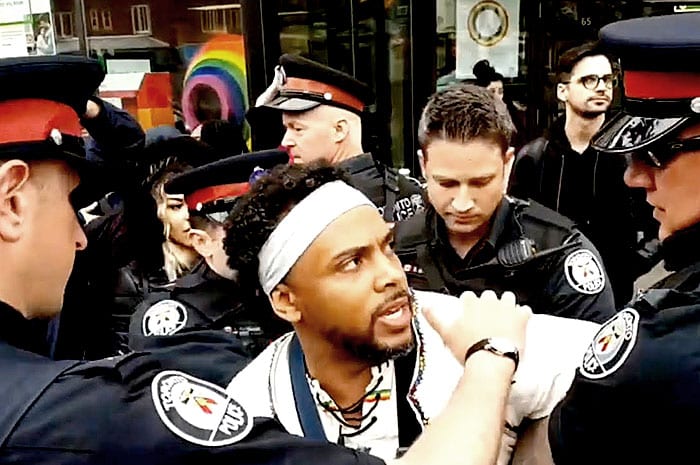 Earlier this year, Lynn was arrested for disorderly conduct.
The ban, complains Lynn, is "blatant in your face discrimination" and the preacher, who has long been criticised for hate speech, aimed principally at the city's LGBT community, is now soliciting cash so that the church can establish a permanent base. CFM's website, with a "donate now" button, says:
Toronto officials took yet another blow against the Christian community and stated that they are immediately revoking our rental agreement and banning us from all the city of Toronto facilities.

This means that our church is banned from renting any city of Toronto facilities for our church services. The cost to rent a facility in the downtown core can range anywhere from $5,000-$12,000 a month. Not only is this ridiculous, but it is time that we look into purchasing a building of our own.

The only problem is that the downtown core is costly. Facilities can range anywhere from 5-10 million for a facility. It would take a miracle for us to reach that goal, but we are believing God for a miracle so that we can continue to serve the downtown community.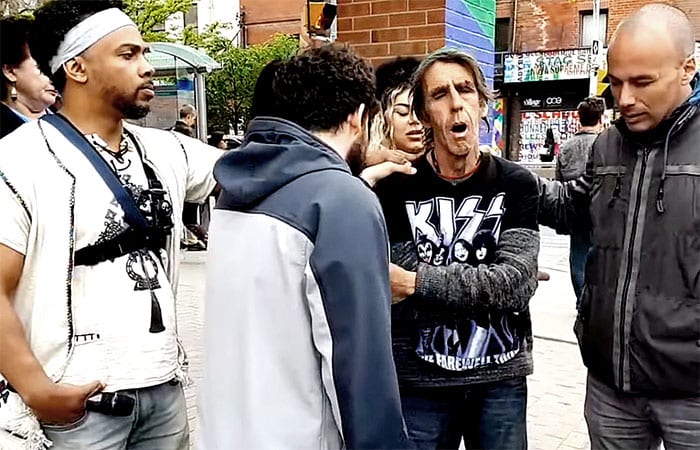 Lynn was arrested on June 4 after he and a pratfall of Christian clowns began spouting biblical bullshit at people in Toronto's "gay" village. He was released after a night behind bars on bail conditions barring him from Pride events and the district.
Lynn was ultimately charged with disturbing the peace and mischief, although police initially said they were looking into a "hate speech" charge.
He told LifeSiteNews.
I didn't say anything derogatory. I basically said, 'God loves you, God's calling you, there's hope for you'. I got arrested on allegations of hate speech, but there was clearly no hate speech. And so they came up with this bogus charge of disturbing the peace.
Despite rallies, court dates, 30,000 people signing a Citizen Go petition on his behalf, and $50,000 in legal bills, the charges stuck, and a five-day trial is set for July-August 2020.
Lynn then decided to hold a "freedom rally" on September 28 at the southern part of Church Street to mobilise the Christian community.
I just don't feel it's right that anyone should get arrested for exercising their freedom of speech in any part of Toronto on a public sidewalk.
A counter rally, promoted  and attended by Mayor John Tory, was staged. Tory told CTV News he couldn't legally stop Lynn's event, but wanted to show he was against it.
When there is a threat, when there are people our promoting division and polarization and stigmatization against the LGBTQ community or anybody else, I think it's my job to stand up and say no, that's not the way we live here, that's not what we're about in Toronto.
Lynn is unhappy about the way he's being portrayed in the media:
All the media just wrote me off as bad. They just painted this picture that I'm this hate speech guy … We said over and over, we love the LGBT community, this is not targeted at them.
Shortly after the rally, Lynn received an email  from Aydin Sarrafzadeh, of  the Pam McConnell Aquatic Centre, saying  that his permit to hold church services on the premises has been revoked.
A petition launched by Lynn says:
City of Toronto sets motion against Bible Believing Christian Communities and all who have traditional values from renting public facilities.