MIKEY Weinstein, founder and President of the Military Religious Freedom Foundation (MRFF), inset, has lashed out at Fox News for claiming his organisation ignored the news outlet's request for a comment about a ban on religious dog tags imposed earlier this year after a complaint by the MRFF.
In a December 4 report, Fox News published a piece pointing out that Weinstein had demanded that military branches stop allowing a faith-based enterprise – Shields of Strength – to distribute the tags among military personnel. These tags, he said:
Poisons the constitutionally-mandated separation of Church and State …
Fox reporter Caleb Parke wrote that the tags were then banned, and ended the report by saying:
The MRFF did not respond to Fox News' request for comment.
This, claims Weinstein is a flat-out lie, and on the MRFF website he published the statement he wrote in response to the request, saying it was sent well in time for the deadline but was "purposely withheld."
The statement says:
The Military Religious Freedom Foundation (MRFF) completely stands by its formal July 8, 2019 demands to the Dept. of Defense (DoD) that that the 'Shields of Strength' (SoS) Christian proselytizing organization immediately cease and desist from illicitly using its DoD merchandise license to intentionally spread the Gospel of Jesus Christ.

Such craven, utilization of American military logos and related symbology by this sectarian Christian group (SoS) not only viciously violates well established DoD regulatory law but also poisons the Constitutionally-mandated separation of Church and State as directed by the First Amendment of the Bill of Rights and its legion of supporting Federal case law.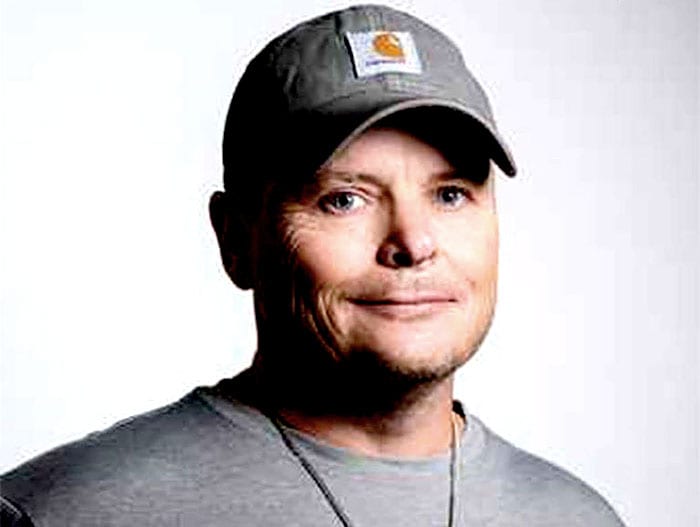 The Fox report said that the First Liberty Institute, on behalf of Shield of Faith's proprietor Kenny Vaughan, above, sent a letter to the Army on Tuesday, calling for the reinstatement of the trademark license for Vaughan's outfit.
Mike Berry, Chief of Staff and Director of Military Affairs for First Liberty, wrote:
Your directive that SoS remove all Biblical references from its Army-licensed products is unconstitutional and violates RFRA.
In his statement Weinstein, ignored by Fox, wrote:
First Liberty's gutless, deceitful attempt on behalf of SoS to further torture, obfuscate and pollute the well settled regulatory, statutory and Federal case law supporting MRFF's demand, and DoD's compliance with same, by using the Religious Freedom Restoration Act (RFRA) as a cudgel and would-be weapon is the epitome of cowardice and purposeful deception.
Army Trademark Licensing Program Director, Paul Jensen, wrote to Vaughan in August, according to a letter obtained by Fox News. In it he told Vaughan:
You are not authorized to put biblical verses on your Army products. For example, Joshua 1:9. Please remove ALL biblical references from all of your Army products.