FEBRUARY 1 marks my 73rd birthday. It's also the day on which the UK will have officially exited the European Union, thanks to xenophobic, racist and downright stupid Brexiteers who want church bells to ring out across the UK to celebrate Britain being freed from the shackles of the EU.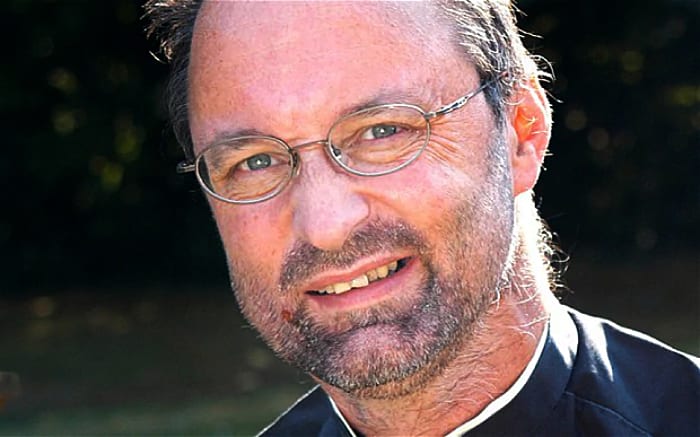 But Rev Alan Wilson, Bishop of Buckingham, has spoken against the idea.
Two thirds of the population never voted for Brexit in the first place. It's deeply divisive to ring church bells for something like this. Churches are there for the whole community, not for a political faction to crow over people they have beaten.
For the record, conservative Church of England members don't like Wilson. He's far too LGBT-friendly, don'tcha know .
The Central Council of Church Bell Ringers (CCCBR) also chimed in. While making the downright ridiculous claims that leaving the EU would "reassert the Church's relevance" it was against "politicising" Brexit.
Said Vicki Chapman, the organisation's public relations officer:
There are historical moments for which bells have been rung – end of world wars for example. However the Central Council, as a principle, does not endorse bell ringing for political reasons. Individual towers have discretion to ring for such occasions but is on a case by case basis and typically needs permission from the incumbent.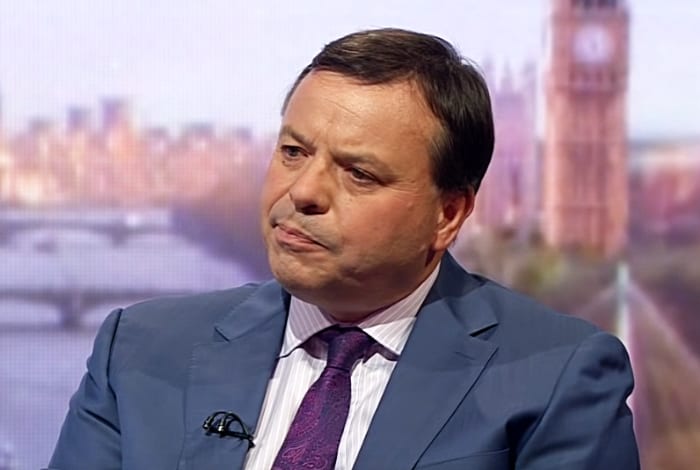 The organisation Leave EU has been asking its Twitter followers to contact CCCBR about their desire for church bells to ring for Brexit. It's founder, Arron Banks, above, said he received as many as 150 emails from people who supported the idea and wanted their church bells to ring whether or not they had permission from church authorities.
All this bell-ringing malarkey began when Prime Minister Boris ("bung a bob for a Big Ben bong") Johnson suggested that iconic clock should chime on Brexit night (January), and called for public funding of £500,000 to allow this to happen.
Almost 30 crowdfunding pages were immediately set up but by January 15 they managed to raise only £551.00.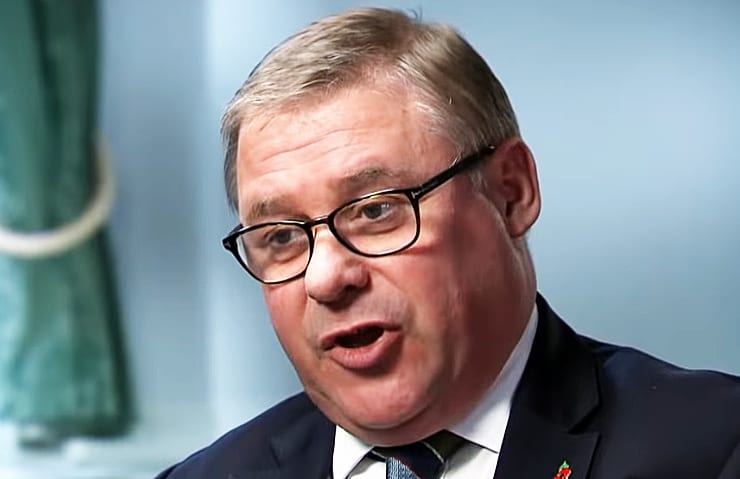 This pathetic response left Tory MP Mark Francois, above, looking even more foolish than his anti-EU rants. He led the campaign for Big Ben to ring and predicted that the fundraising target would be met within two days.
Francois , who has pledged £1,000 of his own money, told ITV's Good Morning Britain:
I think we will get it within 48 hours.
That amount did eventually rise to around £150,000, but the Telegraph (£) reported that "the battle for Big Ben to bong on Brexit night has descended into farce" after the House of Commons Commission – chaired by the Speaker – said the money could not be used because of parliamentary rules on financial donations.
So the whole plan got binned.
Leave EU made the appeal for church bell ringing on January 10, comparing leaving the EU to winning a war.
On May 8 1945, bells rang out across the country to mark the end of our long and brutal experience of war on the European mainland. As Berlin surrendered to the triumphant Allied forces, people across Britain celebrated a new dawn and churches across the land marked the occasion with a victory peal.

On January 31, our nation leaves the European Union. On Saturday morning, February 1, the sun will come up on an independent United Kingdom for the first time in almost five decades.