CHICAGO-based Rev Clarence Smith has been indicted on charges alleging he stole hundreds of thousands of dollars from a federal programme intended to feed needy children.
It's alleged that Smith, of the New Life Impact Church, spent the money on a $142,000 Bentley luxury vehicle and other personal expenses, which may well have included fitness training that brought his weight down from 430 pounds to under 220.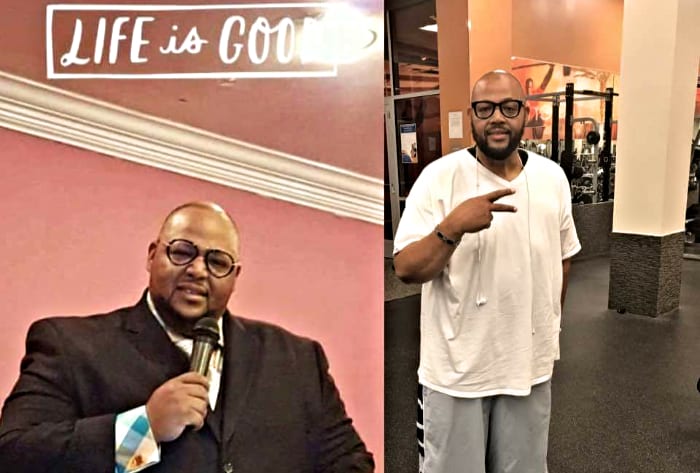 It's not the first time that Smith, 45, has been accused of financial malfeasance. Nearly a decade ago, he pleaded guilty in DuPage County to using forged signatures to swindle an elderly man's estate out of more than $100,000, court records show.
In the years since, Smith has struggled financially at times, public records show.
In 2012, four years before purchasing the Bentley, Smith filed for personal bankruptcy, claiming he had only $20 in cash on hand and owed more than $80,000 in restitution from his DuPage conviction.
He has been sued by at least two food supply companies for defaulting on contracts and currently owes more than $8,000 in overdue property taxes on his one-story brick church in the 3500 block of West Cermak Road that now appears to be vacant.
Reached by telephone earlier this week, Smith referred questions to his lawyer, Timothy Roellig, who did not return multiple messages.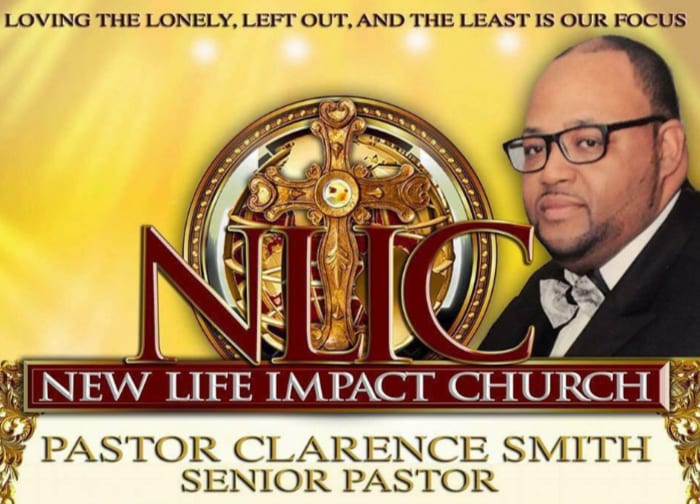 Smith, meanwhile, continues to actively promote the church on Facebook, posting lengthy videos of himself preaching and urging followers to come to worship.
A Facebook post earlier this week appeared to refer to his legal troubles.
One of the worst things in the world is not to learn from your prior mistakes. GOD has me doing a self-evaluation on where I messed up prior so I won't do the same in the future.
Smith remains free on his own recognisance after pleading not guilty in November to four fraud-related counts in US District Court.
The indictment against Smith alleges he defrauded the federal Child and Adult Care Food Program that is administered locally by the Illinois State Board of Education and intended to provide meals for children in impoverished neighborhoods.
As a sponsor of the programme, New Life was responsible for feeding children at various locations in the city and billing the state for the services, according to the indictment.
Instead, over a yearlong period beginning in October 2015, Smith vastly inflated the number of meals he was serving, billing the state nearly $1 million that was paid out in two installments in July 2016, according to the charges.
Smith deposited the cheques into New Life's bank accounts and then withdrew it in cash at ATMs or by writing checks to pay for personal expenses.
On July 21, 2016, less than a week after receiving the second cheque from the state in the amount of $825,695, Smith purchased a 2015 Bentley Flying Spur luxury sedan in suburban Des Plaines using a $142,000 cashier's cheque.
Smith hid the fraud by falsely claiming to the state Board of Education that records of how many children he'd fed:
Had been damaged in a flood and were no longer available.
At the same time Smith was allegedly overbilling the state for the meals, he was being sued in Cook County Circuit Court by a number of food vendors who alleged he'd reneged on bills.
One company, Reinhart Foodservice LLC, won a $512,000 judgment against Smith in 2015, records show. Another, C&C Dairy Inc., accused Smith in a 2016 filing of failing to pay for more than $45,000 worth of dairy products and supplies, the records show. Both lawsuits have since been settled.
On social media, meanwhile, Smith portrays himself as a holy servant of the community. In a Facebook from 2015 – the year his alleged food programme fraud began – he wrote about never looking down on those in need:
Because God never looked down on us. We can no longer impress the community with talk, but IMPACT the community with our walk.
According to court records in DuPage County, Smith pleaded guilty in 2011 to a felony charge of financial exploitation of the elderly.
Prosecutors said he created a bogus document in June 2001 giving him unauthorized access to a credit union account of an acquaintance who had died months earlier. Smith then wrote a series of cheques to himself from the account totaling $106,736.
Smith was sentenced to six months in jail and ordered to pay full restitution to the victim's estate. He was also given two years of probation.
Court records show Smith has repeatedly been accused of falling behind on his restitution payments. In fact, Paul Darrah, a spokesman for the DuPage County state's attorney's office, said prosecutors have sought to revoke Smith's probation for failing to pay off the restitution.
Since he still owes restitution, Smith remains under the court's supervision and regularly appears at the county courthouse in Wheaton to obtain permission to travel, records show. He frequently travels for "religious purposes" or "speaking engagements," including to Cleveland, Orlando and Denver, court documents said.
Smith filed for bankruptcy in 2012, listing the $86,000 he still owed in restitution at that point as his largest outstanding debt.
But the bankruptcy case was thrown out later that year because Smith never completed the required course on personal financial management.
The charges marked the latest in a long line of Chicago-area preachers who have been accused of stealing from their congregations or social programmes.
Smith's case is startlingly similar to charges brought against Herman Jackson, a Cicero pastor convicted in 2015 of submitting false documents to secure hundreds of thousands of dollars in state subsidies for day care centres. Jackson, too, was accused of using the stolen money to purchase a brand-new Bentley. He was later sentenced to five years in prison.
Hat tip: BarrieJohn