A RABBI based in America's Bible Belt revealed last week that a concerned Christian flabbergasted him by saying that he needed a Jew – but definitely not an atheist – to take care of his dog when the Rapture occurs.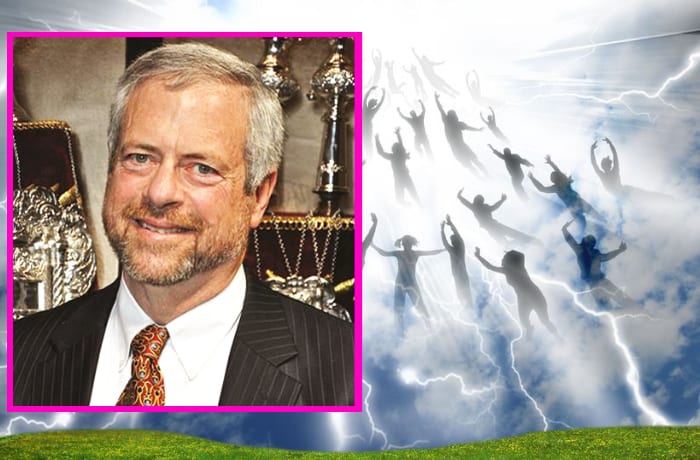 Writing for The Forward, Jonathan Miller – Rabbi Emeritus of Temple Emanu-El in Birmingham, Alabama –  said:
Many Christians in my part of the country live in a state of constant anticipation of what they call the 'Rapture.' They believe the end of time will come in stages. The first stage, the 'Rapture,' will draw believers into heaven to be close with Jesus so they can avoid the end of time travails; Armageddon, in other words.

After that, God will judge those who remain behind and bring some to heaven and cast the rest to eternal perdition. We Jews are not lost, entirely, because we're in the first group. We have reservations on the train to eternal bliss — it just leaves a little later.
Miller said that that the man who telephoned him explained that:
Before the Second Coming, Jesus is gonna appear and all good Christians are gonna be swept into heaven, and the only people left on earth are gonna be the Jews and the atheists.

Now don't you worry, Rabbi, before the Second Coming, God's gonna take care of the Jews too. So, when the Rapture comes, I need me a Jew to take care of my dog. I don't want my dog being raised by no atheist.
Miller responded by saying:
Mr Higgins [not his real name], it will be my pleasure and honor to care for Millie during the Rapture. I will make sure that she is in good hands with a loving Jewish family.
Higgins than asked the rabbi how he could get his dog – a three years old yellow Labrador mix – to Millers home.
Miller's solution?
Mr Higgins, you just put the synagogue's address on the inside of her collar. When the Rapture comes, I will fetch Millie. Promise.
A grateful Higgins ended the call by saying:
Wait until I tell the folks in my Bible study that I got the rabbi to take care of Millie when Jesus comes.