LAST September Bob Ditmer compiled a list of godly American US football players for the Church Leaders website. The heading was '17 Christian football players who LOVE Jesus (and football).'
In his introduction, Ditmer wrote:
A new NFL season is about to begin and no matter which team you root for, there are several outspoken Christian football players in the NFL who you might want to follow.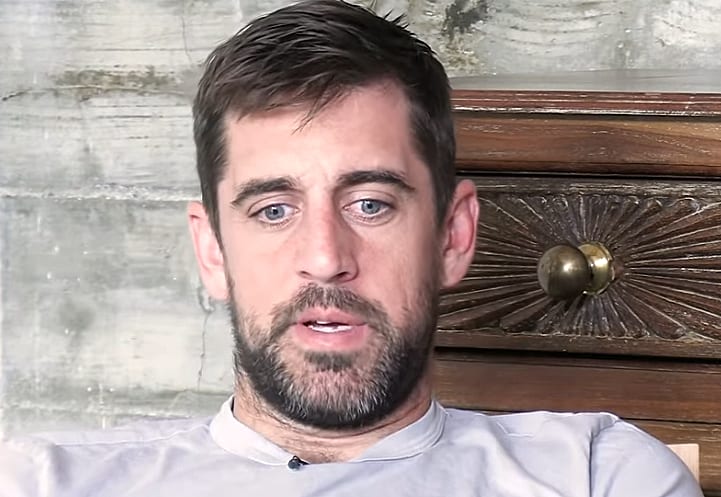 He placed Aaron Rodgers, above, Green Bay Packers quarterback, at No 4, saying:
As one of the best quarterbacks in the NFL, the Super Bowl MVP and two-time NFL MVP is a strong man of faith. He says he lets his actions talk about his beliefs. "My platform as a professional athlete gives me a tangible way to share my heart and faith."
Rodgers grew up in a Christian home where his parents instilled faith in him at an early age. He asked Jesus to be his Savior when he was very young. When it comes to his upbringing, Rodgers said,
"I grew up knowing what a stable relationship was by my parents' example and how it centered on Christ. When our family had its up and downs, I knew my parents relied on God for everything and He always got us through those rough spots."
Although quiet about his faith, Rodgers says he wants his actions to speak loudly. "I feel like my stance and my desire has always been to follow a quote from St. Francis of Assisi, who said, 'Preach the Gospel at all times. If necessary, use words.'"
Unfortunately for Ditmer, who has connections with the anti-LGBT group, Focus on the Family, in the same month that his list was published, Rodgers told ESPN magazine:
I think organized religion can have a mind-debilitating effect, because there is an exclusivity that can shut you out from being open to the world, to people, and energy, and love and acceptance.
Later, he was more forthright in a podcast with his girlfriend Danica Patrick, saying:
I don't know how you can believe in a God who wants to condemn most of the planet to a fiery hell. What type of loving, sensitive, omnipresent, omnipotent being wants to condemn his beautiful creation to a fiery hell at the end of all this.
So much for still being "a strong man of faith".
According to Vinny Somma, writing yesterday for Heavy.com:
Born in Chico, California, Rodgers was raised in a devout Christian family under his parents Darla and Edward. In the interview, Rodgers claims he accepted Christ at a very young age. He would readily frequent church on Sundays, always looking forward to making it back home to catch the second slate of NFL games. It was during his time attending Church that Rodgers says he began to question his faith.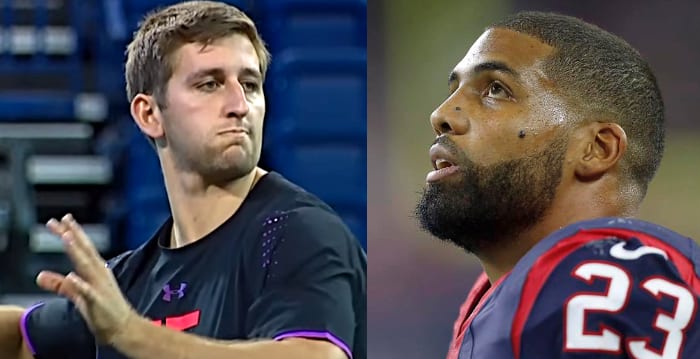 Somma pointed out that Rodgers is by no means the only footballer who has ditched religion, and named Arian Foster and Josh Rosen. ESPN reported:
Moved by the testimonials of celebrity atheists like comedian Bill Maher and magicians Penn and Teller, Foster joined a national campaign by the nonprofit group Openly Secular, which plans to use his story to increase awareness and acceptance of nonbelievers, especially in sports.
As for Rosen, the Richard Dawkins Foundation reported back in 2018 that:
In 2014, when Rosen was still a senior at a Catholic high school, FOX Sports' Gabe Kapler noted that the UCLA recruit didn't believe in God– an anomaly in the football world.

Kapler also mentioned that Rosen's atheism could be a liability when it comes to endorsement deals since he might 'scare off some companies who wish to align themselves with more vanilla, easily marketable athletes less likely to offend the religious population.'
Ditmer needs to amend his list – and do it quickly!