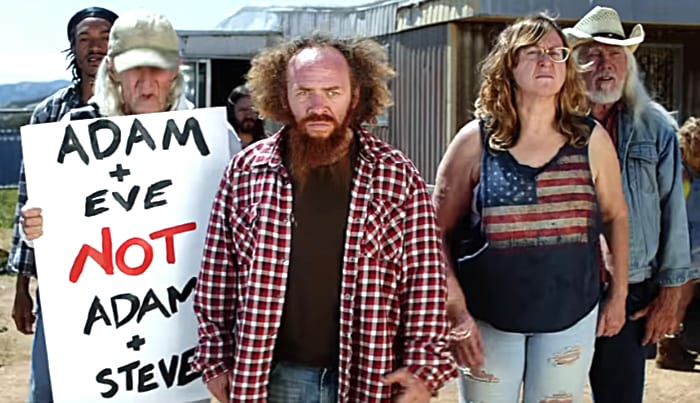 LAST June, the forever-outraged Calvin Freiburger of LifeSiteNews had conniptions when American pop singer and LGBT rights advocate Taylor Swift released a video that depicted 'those who hold a Christian view of homosexuality and a bilogical [sic] view of sex as angry, dim-witted rednecks.'
Freiburger complained that the video – "You need to calm down" – features:
Caricatures of anti-LGBT protesters as screaming rednecks with cartoonish hair and tattered clothes, bearing signs such as 'homosexuality is sin' and a misspelled 'get a brain morans.'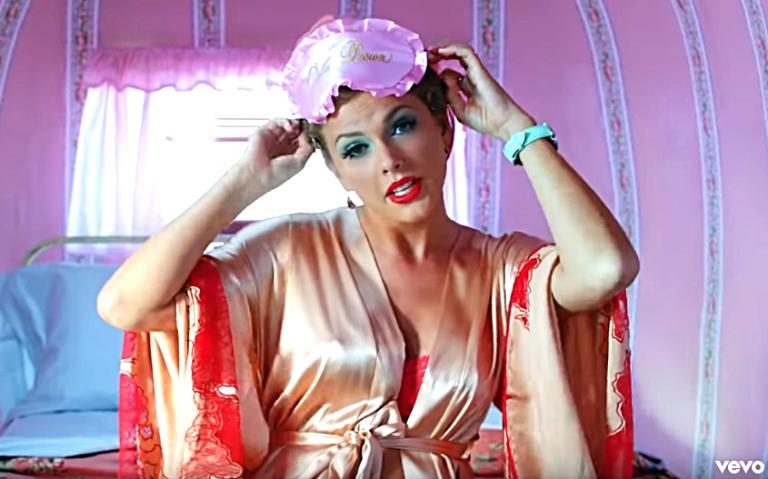 Freiburger is now even more angry because Swift, above, is to receive an award for her pro-gay activities. This week, GLAAD announced recipients for its 31st annual Media Awards – and Swift will receive the organisation's Vanguard Award, which recognises:
Allies who have made a significant difference in promoting acceptance of LGBTQ+ people.
Freiburger pointed out that the singer is demanding that the Trump administration respond to a petition she launched supporting "the so-called Equality Act" which would would amend the 1964 Civil Rights Act to include "sex", "sexual orientation", and "gender identity" among expressly recognised non-discrimination categories in public accommodations.
The bigot wrote:
Conservatives have long warned that the bill's true purpose is not to protect homosexual or gender-confused Americans from tangible harm, but to force religious adoption agencies to place children in same-sex homes; force other Americans such as photographers, florists, and bakers to participate in same-sex 'weddings'; force employers and businesses to accommodate cross-dressing and sex-change treatments regardless of their own values or policies; and to force women and girls to sleep, shower, and use the bathroom alongside gender-confused males.

The Democrat-controlled House of Representatives voted to pass the act last year, but it's considered a non-starter in the Senate and is opposed by the president.
More than 578,000 people have so far signed Swift's petition.