UPDATE: January 30, 2020.  Glasgow has become the fourth UK city to axe Graham's booking.
SHEFFIELD and London have followed Liverpool's lead in saying an emphatic NO to his planned appearance in the city later this year.
He was due to speak at Sheffield Arena on 6 June but the venue operator said today it did "not endorse" his views.
The visit was cancelled after discussions with arena operators Sheffield City Trust.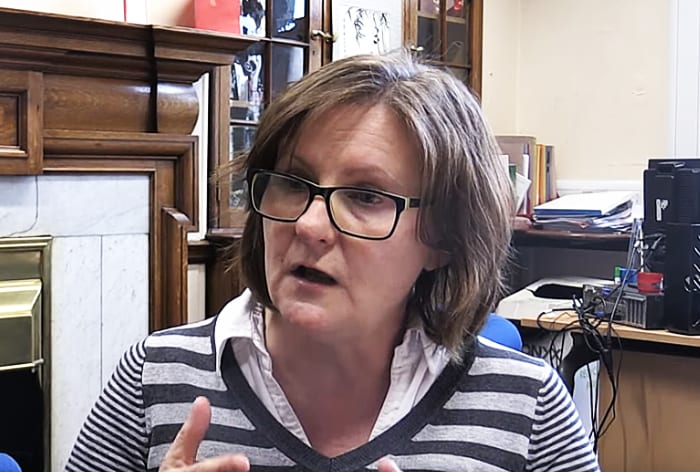 Leader of Sheffield City Council Julie Dore, above, said:
All my life I have worked hard to fight discrimination and have worked with communities, especially in my time as leader, to make sure we have an inclusive, tolerant and cohesive city that embraces diversity.

Franklin Graham, who has demonstrated his intent on creating divisions with his discriminatory and repulsive views, could affect the long-established values that we all hold so dear in Sheffield.
More than 22 representatives of the city's LGBT+ community had signed a protest letter against his visit saying Graham:
Has repeatedly publicly promoted his homophobic beliefs.
Councillors also wrote a cross-party letter to organisers warning the visit could lead to protests.
A petition calling for him to be barred from the O2 Arena was closed yesterday after the venue decided he was not welcome.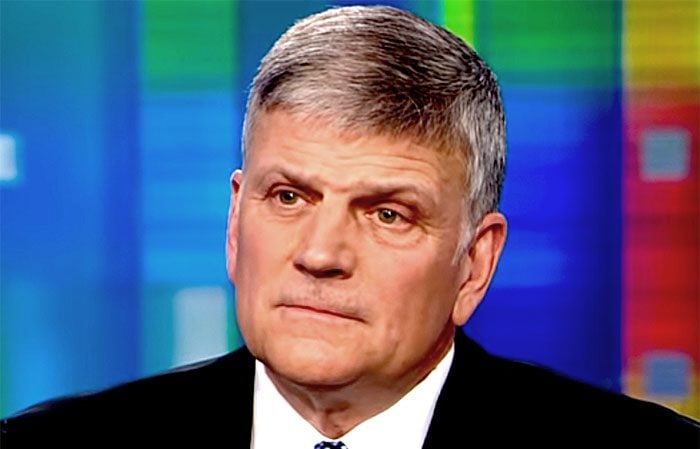 Meanwhile, Graham, above, has predictably played the "persecution" card, saying in a statement to Newsweek:
For some time I have been planning to come and preach the Gospel in eight cities across the UK in 2020. Hundreds of churches are working with the Graham Tour UK and praying for these events

Some people have said I am going to bring hateful speech to the UK, but this couldn't be further from the truth. I'm coming to the UK to speak about God's love through His Son Jesus Christ. Jesus didn't come to condemn the world – He came to save it. The Gospel is timeless, and Bible-believing Christians in the UK have proclaimed it for centuries.
The preacher then said that he believed that he and other evangelicals were being:
Discriminated against because of our religious beliefs. Cancelling venue contracts based on the demands of one very vocal group, without consideration for the views and rights of the Christians who contracted for the venue, including the views of thousands of other Christians who support it and who would be negatively impacted, does far more to harm and divide society than simply letting the events go on as planned.

It is wrong for venue managers and local officials to make a decision that disadvantages Christians. It is our hope that venues will allow contracts to remain unchanged.
In Monday the millionaire evangelist (net worth $25-m) used Facebook to deliver an open letter to the LGBTQ community on which he blathered on about "sin":
It is said by some that I am coming to the UK to bring hateful speech to your community. This is just not true. I am coming to share the Gospel …  The rub, I think, comes in whether God defines homosexuality as sin. The answer is yes. But God goes even further than that, to say that we are all sinners – myself included. The Bible says that every human being is guilty of sin and in need of forgiveness and cleansing. The penalty of sin is spiritual death – separation from God for eternity.