THE birth on January 11, 1850, of British atheist George William Foote – founder of the Freethinker – means a lot to me personally.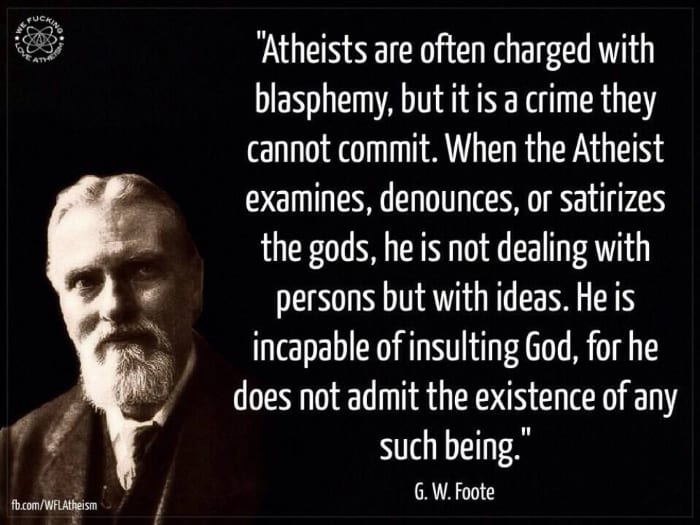 When I was just 16, growing up in South Africa, an atheist neighbour, the father of my best friend, gave me my first copy of the Freethinker, and I was so impressed that, whenever a new issue came out, it was handed to me by Colin McKenzie, who warned me that, by possessing copies, I was committing a criminal act, as the publication had been banned in the country (he received his copies in the mail direct from London).
Possession of banned material carried a heavy fine in those days of apartheid and draconian censorship.
One day, in my English class, our teacher asked individual pupils what careers they would like to pursue after leaving school. I replied that I would like nothing more than to become editor of the Freethinker. Horror gripped her and most of my classmates when I explained the nature of the publication – and from that day on I was I was branded a communist.
What was then a pipe dream turned to reality 22 years ago when I was appointed to replace Peter Brearey, who died in the same year. I am now the Freethinker's third-longest serving editor.
Foote, who launched the Freethinker in 1881, edited it between its launch and his death in 1915 – only taking an enforced one-year break in 1883 to serve a jail sentence for blasphemy.
He was succeeded by Chapman Cohen who served as editor until 1951. Cohen was named as an "undesirable" by the Nazi regime which compiled a list of British citizens marked for arrest when Hitler invaded the UK. That list was known as The Black Book.
To equal Cohen's 36-year tenure as editor, I will need to continue the job for another 14 years until I'm 86!
Here's hoping …