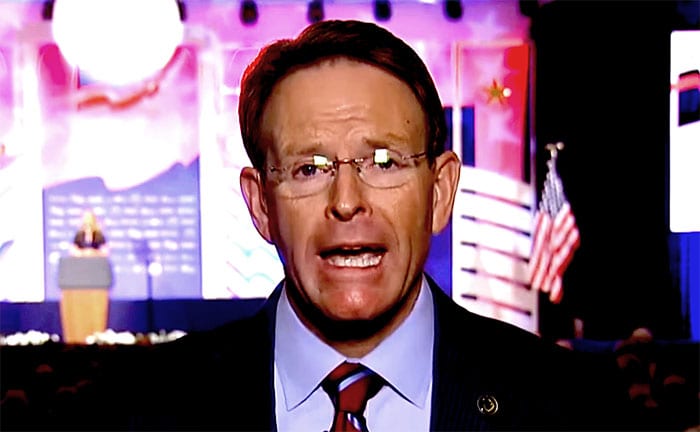 TONY Perkins, above, of the hate group The Family Research Council, and many of his cronies, were not a happy bunnies when the Trump administration last February announced a global push to decriminalise homosexuality.
Perkins, who supported Uganda's proposed "Kill the Gays" bill in 2010, wrote in a blog post:
There's just one problem … it doesn't seem that President Trump – or anyone else in the administration – authorised this 'campaign.'
The imbecile, a "faith adviser" to the President, was left with egg all over his face when, in September of 2019, Trump himself said in a speech to the United Nations:
My administration is working with other nations to stop criminalizing of homosexuality. And we stand in solidarity with LGBT people who live in countries that punish, jail and execute people based upon sexual orientation.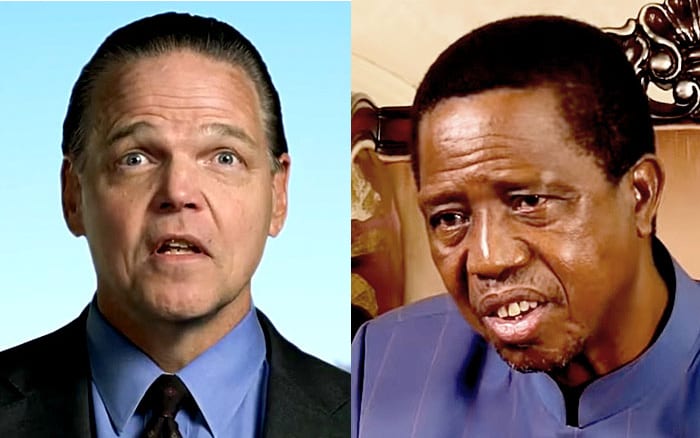 Not long after, a row broke in Zambia when the US ambassor to that African country, Daniel Foote, expressed his horror over a 15-year jail sentence imposed on a gay couple.
This incurred the wrath of Zambian President Edward Lungu, who said that homosexuality is "unbiblical and unChristian," and he would no longer work with Foote. The US administration then announced that Foote would be withdrawn.
Perkins is now twisting that withdrawal to serve his own homophobic agenda by suggesting that Foote was recalled because:
While America respects everyone, it won't promote values that are inconsistent with what this president stands for.
He claimed that Foote has insulted Zambia LGBT policies and judicial system.
Recalling Foote is the right move when he has broken trust with his hosts and can no longer effectively serve as our representative overseas.
No, Mr Perkins, NO!
The real reason for the withdrawal is that Zambia is not only homophobic but corrupt, and that Foote was being stonewalled in his efforts to improve the relationship between America and Zambia.
In a "scathing" statement made by Foote on December 2 the ambassador slammed those in the conservative Christian country who compare homosexuality to bestiality and said he was shocked by the "venom and hate" he received for criticising the sentencing of two men to 15 years in jail for being in a gay relationship.
Foote further blasted Zambian government officials for "stealing millions of dollars in public funds," which the Zambian government has denied.
Noting that the US provides "$500 million in annual American, debt-free support to the Zambian people", Foote said:
The current government of Zambia wants foreign diplomats to be compliant, with open pocketbooks and closed mouths.
A career foreign service member, Foote was appointed US Ambassador to Zambia in November of 2017.
Foote wrote in his letter that he had not succeeded in significantly improving relations with Zambia.
In my two years, I have strived to improve the U.S.-Zambia partnership, with minimal success. Let us stop the façade that our governments enjoy 'warm and cordial' relations. The current government of Zambia wants foreign diplomats to be compliant, with open pocketbooks and closed mouths.
A State Department spokesperson said in a statement the department was:
Dismayed by the Zambian government's statement that Ambassador Foote's position 'is no longer tenable', which we consider to be the equivalent of a declaration that the Ambassador is Persona Non Grata … The United States firmly opposes abuses against LGBTI persons.
Hat tip: BarrieJohn